Rather than dumping your waste, why not get your child to do the best out-of-waste projects. Here are some interesting ideas for your school-going child.
Our children live in an age where things are discarded without a second thought, only to buy and accumulate more than we often need. With the environmental crisis our world is facing, it's time to make an effort to change this. So, why not encourage our children to take this forward using simple methods such as upcycling and recycling? These are simple but effective ways for our children to understand the need of the hour - to make the best out of waste, for competitions or as a past-time. Your child will learn to reduce the waste generated in our homes and dumped in landfills.
What is upcycling and recycling?
So what do the terms actually mean? 'Recycling' refers to the process of breaking down waste products to reuse them. 'Upcycling' on the other hand simply means reusing waste without destroying it to create something new. Therefore, apart from reducing the amount of waste being dumped into landfills, upcycling lessens the demand for raw materials, which in turn reduces various forms of pollution, and even helps conserve our depleting natural resources.
Best out-of-waste school competition projects are useful examples that your child can experiment with and learn ways to do her bit for the environment. These projects also facilitate creative ideas for using waste, besides learning interesting science facts as well.
Easy best-out-of-waste project ideas
Here are some easy ideas you can make with things lying around the house - cardboard boxes, plastic bottles, fruit peels, crayons, and discarded clothes.
1.  Make a pen stand out of a cardboard packet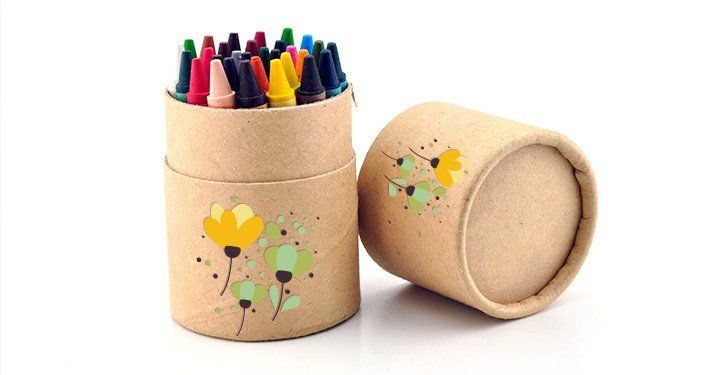 What you need:
A cardboard packet of tea or health drink
Colored paper or plain paper that can be painted or colored
Paints / crayons (optional)
Glue
Scissors
Double-sided tape (optional)
What to do:
Cut off the top flaps of the box
Cut diagonally on the sides of the box and halfway through the center (horizontally) on the front to resemble a stand
Cut out the colored paper according to the shape of the box and glue the paper on the box
If you are using plain paper, paint or color your own designs or patterns onto the paper before cutting and sticking onto the box.
Stick paper on the inside of the box as well to make it look neat.
Stick pieces of double-sided tape onto the back to hang on the wall or simply place it on a table to use as a pen stand.
Suitable for children in classes 6, 7, and 8.
2.  Make potpourri out of fruit peels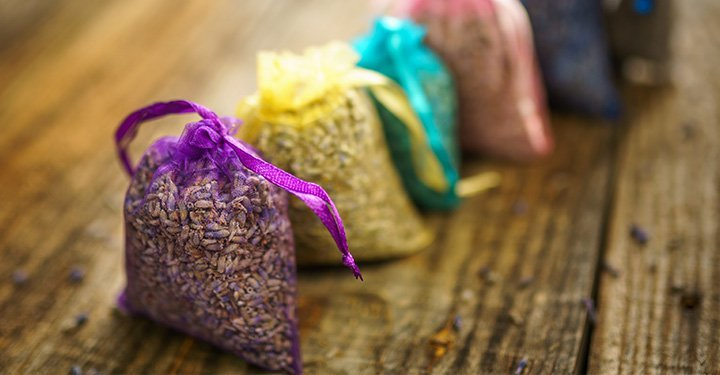 Fruit peels make for a great potpourri
Did you know that you can use fruit peels and flower petals to make an organic scented freshener? Home-made potpourri is easy to make and also makes a wonderful gift to give friends and family.
What you need:
Fruit peels (oranges and apple peels are preferred)
Flower petals
Herbs (basil, thyme, rosemary, etc.)
Spices (cinnamon, cloves, star anise, nutmeg, etc.)
Tissue paper
Butter paper
Rubber band
Ribbon
What to do:
Make sure the fruit peels, flower petals, and herbs are free of dirt
Place them on tissue paper and let them completely dry out in the sun for a few days to make sure they don't have any moisture in them
Place the peels, petals, herbs in the center of a large piece of butter paper
Add your choice of spices to the mix
Crumble and mix them well
Bring the ends of the paper together and secure it with a rubber band
Tie a piece of ribbon over the rubber band for a neat look
Suitable for children in classes 6,7 and 8.
3.  Make a snack bowl out of plastic bottles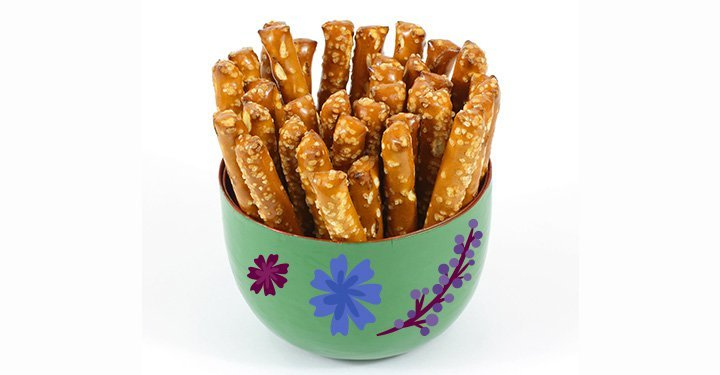 Handmade snack bowl
Most homes have a few empty plastic bottles lying around. Rather than dumping them, you can teach your child how to make snack bowls or organizers out of them.
What you need:
Empty plastic bottles
Penknife
Thin strips of cloth
Paint
Glue
What to do:
Cut out the lower portions of the bottles using the penknife (supervise the use of the penknife). Make sure they are deep enough to hold the snacks/trinkets.
Paint the containers to make them colorful and attractive.
Stick a strip of cloth over the edges.
Your DIY containers are ready to use.
Suitable for children in classes 6, 7, and 8.
4.  Make a cloth bag out of t-shirts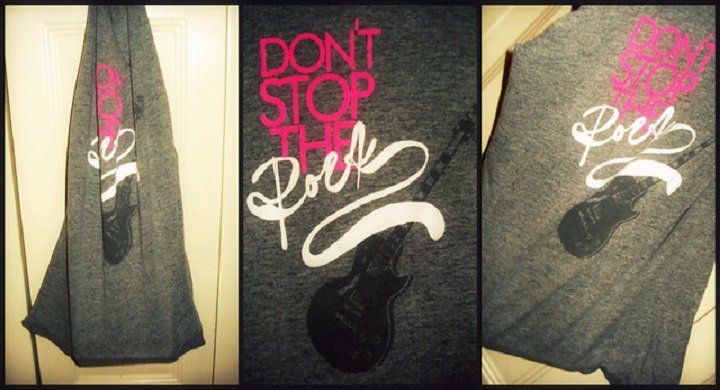 Fed up of the growing stack of your child's old clothes? Why not use it to make cloth bags that you can carry with you whenever you and your child go out shopping? It's the perfect way to go green!
What you need:
What to do:
Cut around the collar in a semi-circle
Now fold the t-shirt lengthwise and cut away the sleeves
Then turn it inside out and cut away the hem from the t-shirt
Now cut tassels (from the bottom) about 1 inch away from each other
Knot up the tassels from the front and back together (make tight double knots)
Now knot up the neighboring tassels securely together.
Turn the t-shirt inside out again. Your bag is ready.
Suitable for children in classes 8, 9, and 10.
5.  Make candles out of crayon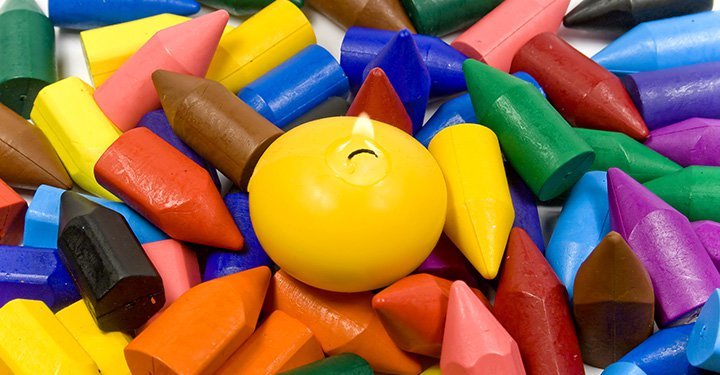 What you need:
Pieces of old crayons
Used candles
Metal bottle caps
Wicks
Glue
Hot water
Scissors
Vessel for heating the wax
Large pan
Small twig
Stove
Glitter (optional)
ALERT: Supervise your child when he does the steps that require the use of fire or a heating device.
What to do:
Place the metal bottle caps in a large pan containing hot water for a few minutes so that the plastic lining on the inside of the caps can be removed easily.
Cut small lengths of wicks and stick them onto the base of the bottle caps with the help of glue.
Peel the paper from the crayons.
Break small pieces of the candle and a crayon of one color into the vessel you'll use for heating wax.
Now place the vessel on the heated pan (on the stove) and allow the wax to melt
Once the wax melts and mixes with the crayon colors, pour the mixture into the metal caps
Spread it out equally with the help of the twig
Sprinkle some glitter on the hot wax
Repeat the process for each color
Once the wax cools and sets, trim the wicks
Suitable for children in classes 9 and 10.
Note: You can even use an old scented candle so that your colorful candles give out a fragrance. Else, you can add a few drops of essential oil while melting the wax for the same effect.
These simple projects are perfect for your child to create a one-of-a-kind product that is made from things that are usually discarded. Encourage her to creatively use waste and do her bit for the environment.