The COVID-19 pandemic has proved to be a wake-up call about the future of our planet. On World Food Day, let's take a step towards curbing food wastage and teach our children about the value of food.
"Throwing away food is like stealing from the table of those who are poor and hungry"
- Pope Francis
According to a study by the United Nations, about one-third of the food produced globally goes to waste and 25 per cent of the world's fresh water is used to grow food that is never eaten. Shocking statistics, is it not? Keeping in mind the poor and marginalized communities who have been hit the hardest by the pandemic and its cascading economic after effects, never has it been more important to teach your young child about the importance of providing access to nutritious food to everyone. What can you do as a family? Read on to know.
Build a better future
World Food Day is celebrated every year around the world on 16 October in honour of the date of the founding of the Food and Agriculture Organization (FAO) of the United Nations in 1945. In the past few years, the world has made major strides in improving productivity in the agricultural sector. Despite these improvements and the increase in food production, our food consumption is still out of balance.
The pandemic has given us the opportunity to adopt innovative solutions based on scientific evidence to help improve food systems. World Food Day is, in this aspect, a great opportunity for global unity to help everyone recover from the crisis, especially the most vulnerable. We all have a role to play by being more judicious with our food consumption patterns and adopting sustainable food habits. This year's theme of World Food Day, "Grow, Nourish, Sustain - Together" seems like an apt solution for the crisis we are facing and is something we should all try to emulate in our daily lives.
What can you do?
Are you wondering about how a small change in your lifestyle can create an impact globally? As a consumer, you have the unique opportunity to influence healthy food choices which, in turn, can lead to sustainable food systems. The first thing you can do as a family is to start reducing your food waste and work towards completely stopping wastage. You can teach your child the most important lesson when it comes to food - respect food. You can also teach them by example by storing leftover food and cooking only sufficient portions in order to avoid wasting. Another important lesson they can learn is how their food comes all the way from the farm to their table. Trying to grow a few vegetables at home will help them understand the work that goes into growing something from scratch. Storing food the right way makes a huge difference. Using leftovers from meals for another meal is also a great way to avoid wastage.
Support your local food businesses and shop from your local grocer. Not only is this the more environmentally sustainable choice, but it also doubles up employment opportunities for people in your community and improves the local economy. Other ways in which you can help your community are by supporting initiatives like school meals, contributing to food banks, community kitchens, NGOs and nutrition programmes. If you are unable to contribute monetarily you can always volunteer your time and create awareness about the significance of good nutrition and healthy eating through education.
Opt for seasonal foods as their nutritious value will be much higher and your food will definitely taste better as it grows in the right conditions. If you are very active on social media, you can use it as a platform to create awareness among others and don't forget to use the hashtag #WorldFoodDay by FAO. Remember that education is the first step to progress. If everyone pitches in at different levels, we will be able to tackle current challenges like the pandemic much better.
World food day activities for kids
Here are some activities you can try out with your children.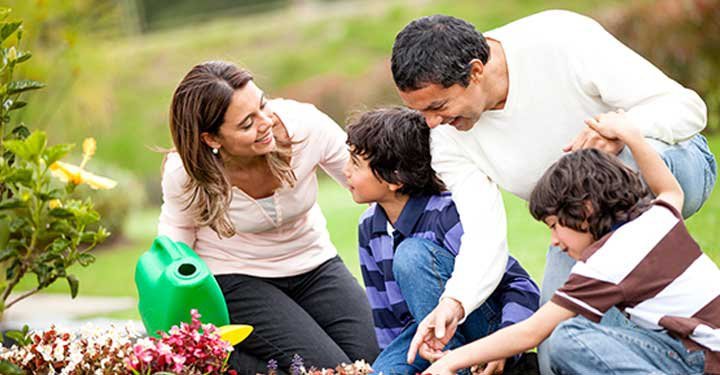 Food waste weigh-in
After you finish your meal, ask everyone to place their uneaten food in a bucket. Weigh the bucket. With this simple exercise, you can keep a tally of the food wasted in a week or month and it will help your child realise how much food is going to waste over a longer period of time. This will also encourage your child to be mindful of how much food they waste.
Explore what the world eats
Turn learning into a fun activity for your child. Find out about the different kinds of food people eat around the world. Find recipes and try making a few of them with your child. You even mark different dishes on a map to help your child learn.
Create a poster
Ask your child to create a poster with a theme around food - it could be #zerohunger#nofoodwaste or #worldfoodday. You can then send in their drawings to the United Nations Food and Agriculture Organization. Also keep an eye out for local contests and encourage your child to participate.
Story time
Children love reading books, so why not incorporate books about food into the reading list? Below is a list of books focusing on food.
16 Children's Books Celebrating Food
Start your own kitchen garden
Start a kitchen garden with your child by sowing a few seeds of chilly or tomato. Watching the plants grow will teach them the time and effort that goes into growing food.
Reduce food wastage at home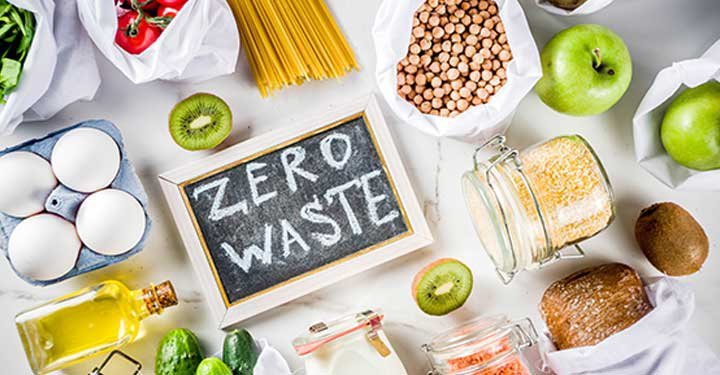 Here are a few simple tips you and your family can implement to help reduce food wastage.
Small portions
Serve smaller portions to start with, and if you're still hungry you can always get yourself a second helping. Make it a habit to finish everything served on your plate. This small habit will go a long way in curbing food wastage.
Food storage
Store your food with care and teach your child about the types of food that can be stored in the refrigerator and those that cannot. You can also teach them how to store food in dry containers in order to avoid spoilage.
Shelf life
Try not to buy too many vegetables with a short shelf life but buy a mix of them. Always look at your stock of food and use your green vegetables first. Don't throw out a fruit or vegetable just because of a small blemish. Instead, cut out the small portion and use the rest of the fruit or vegetable. You can always stew fruits if they are slightly over ripe. Keep a check on the expiry date for tinned food. Try to stick to quantities you will use or else it will ultimately end up being thrown away.
Reuse leftovers
You can create entire meals from leftovers, so teach your child the value of this and try and create some fun recipes with them.
Make a shopping list
When you go to the supermarket you tend to overindulge yourself when you see all the products on the shelves. Instead, make a rough meal plan, get your child to help create a shopping list on what would be required for the week. You will be able to cut down on your food waste if you shop carefully. Almost 20 per cent of what urban Indians buy tends to be discarded. So, consciously cut down on your extra supplies and in a few weeks, you will notice that the waste from your kitchen has reduced considerably.
FIFO rule
Follow the FIFO rule of first in, first out with items that you store in the refrigerator. The longer you store it, higher the odds of the food going bad or the nutrition value going down.
Cook in moderation
While cooking at home we tend to cook extra. Instead, try and cook just enough for everyone at home. You can always eat a few fruits after if you still feel hungry. This is a healthier practice and will reduce the amount of leftover food you have to store as well.
Distribute to NGOs
If you are having a wedding party, family get together or office party, make sure you plan in advance for the excess food to be distributed to some worthy organization. In an office with a canteen, see what they do with their excess food. Cooked food has a lower shelf life. You can also help your office tie up with an NGO and get the food distributed to orphanages, old age homes or needy people. You can find out names of local NGOs that help distribute food in your area. One example is Feeding India, which is located in 30 Indian cities and aims to eliminate hunger. Robin Hood Army is another such organization that provides mid-day meals for school kids.
Share with others
A valuable lesson you can teach your child is to share food with neighbours and friends. This will teach them about sharing with others and also about not wasting food.
So, the next time you sit down to eat, think carefully before wasting even a single morsel of food on your plate. As the FAO keeps urging us, it is time to grow, nourish and sustain this world together. Our actions are definitely going to determine our planet's future.
Also Read:

7 Innovative Ways To Teach Your Children Not To Waste Food
10 Foods Your Child Must Have Every Day

Nutrition With A Side-Serving Of Life-Skills: Benefits Of Involving Children In Meal Planning
Food Habits And Its Impacts On Children
About the author:
Written by Sherine Paul-Solomon on 16 October 2020.
Join our Circles to share, discuss and learn from fellow parents and experts!
Looking for expert tips and interesting articles on parenting? Subscribe now to our magazine. Connect with us on Facebook | Twitter | Instagram | YouTube