Focusing on child-centric education, Shri Ram Universal School is one of the most sought-after academic institutions in Chennai. Read on to know about all that the school offers your child
Nestled amidst lush greenery and world-class residences in a serene environment that is conducive for learning with an emphasis on child-centric education is The Shri Ram Universal School (TSUS), Chennai. Built around the core values of Integrity, Pursuit of Excellence, Sensitivity and Pride in one's culture, it is one of the most sought-after schools in Chennai.
The Shri Ram Universal School, Chennai in collaboration with Shri Educare Limited (SEL) adopts the value system, teaching methodology and best practices of The Shri Ram School, Delhi and Gurgaon. It follows the CBSE board and is located at SPR City. The Shri Ram Universal School believes in the individuality and unique identity of each child. It is based on the educational philosophy that is emphatic about providing child-centric education and keeping this in view, the school offers learning that is interactive, experiential, innovative and evolving.
With state-of-the-art infrastructure, the best of faculty, dedicated management and amazing partnerships with leading names (Prakash Padukone Sports Management, Gary Kirsten Cricket Academy and Rock School of London) that facilitate the overall development of children and provides them with an opportunity to stay ahead of others, The Shri Ram Universal School is a one-stop destination to make your children blossom.
TSUS is committed to imparting child-centric education where children are given ample opportunities to balance academics with their co-curricular pursuits. The aim is to provide a nurturing, vibrant, innovative and caring environment that is committed to all-around excellence. The focus is on the acquisition of skills coupled with a thorough understanding of concepts. The teaching-learning processes encourage students to think rather than learn by rote.
With a 1:10 teacher-student ratio and facilitated by a team of well-trained and enthusiastic educators, the school emphasizes practical learning which is sensorial, and this inspires the child to learn better. Collaborative learning without losing individuality is practiced here.
The school is safe and secure as it is located within a private, gated township. A transportation facility is provided for a hassle-free commute to the school.
Why education at TSUS makes a difference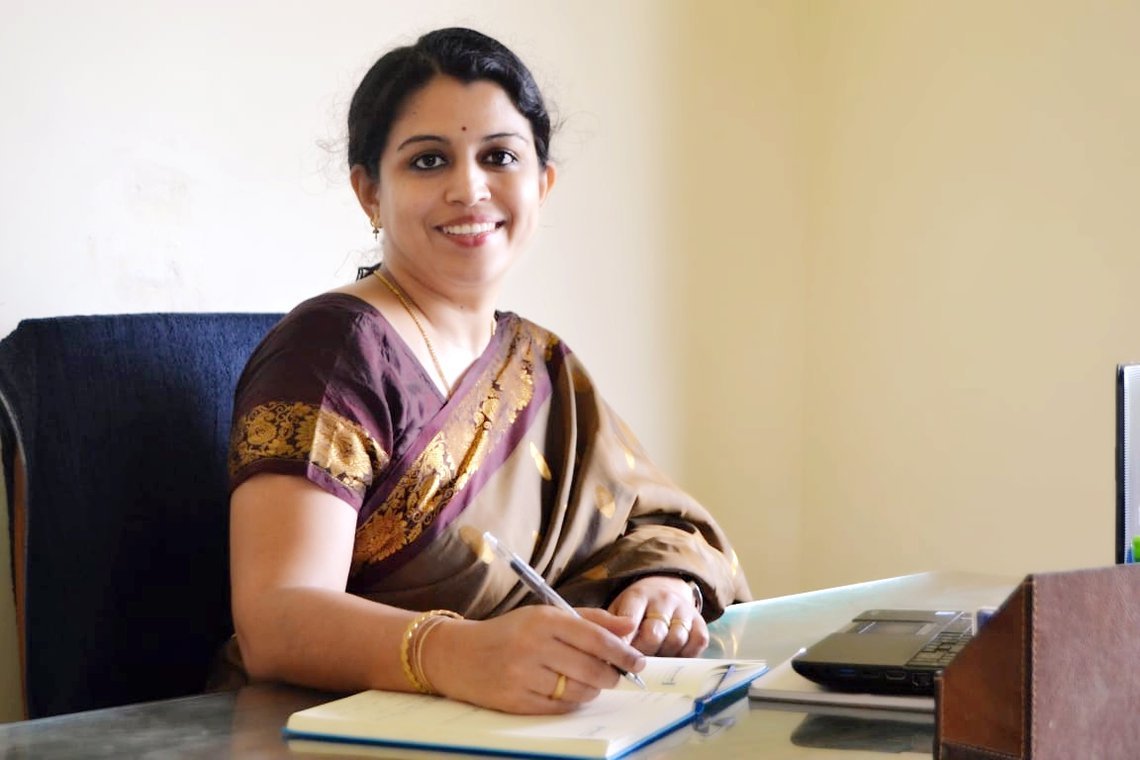 TSUS emphasizes on 'how' children learn rather than on 'what' they learn based on the conviction that experiential learning alone will create lifelong learners. This is what helps TSUS make a difference in the learning process.
And, revolving around this conviction is what are called the 'Shri Differentiators' –
Choice Time Activities: Different activity corners reading a storybook, building sandcastles and so on, which help nurture the child's curiosity and keep her engaged
Circle Time: Specific time slots aimed at teacher-student bonding and instilling the core values of the school in the child
Wonder Time: Time set apart for activities that hone the skill of observation
Show 'N' Tell: A teaching-learning strategy adopted in the Lower Primary and Elementary grades to develop confidence and presentation skills
Dear (Drop Everything And Read): Special 15-minute time slots from kindergarten to Grade V to encourage reading
Deed (Debate, Extempore, Elocution, and Drama): Across all grades, four periods a month are dedicated to these skills
Research and Referral: Activities focussing on research, gathering data, observing, recording and so on to develop the skill of inquiry
EQUBE: A life education program for Grades V to X focussing on reflection and self-empowerment
Writers Workshop: Programm aimed at nurturing the writer in the child
The Shri Reading Program: A comprehensive reading program from Nursery to Grade V
Jig Saw Learning: A co-operative learning strategy that helps the student move on to a flipped classroom environment
So, if these are what help TSUS make a difference in the learning environment of the child, let us take a look at the 'Wow' factor.
The Wows of TSUS
Academic and Support Spaces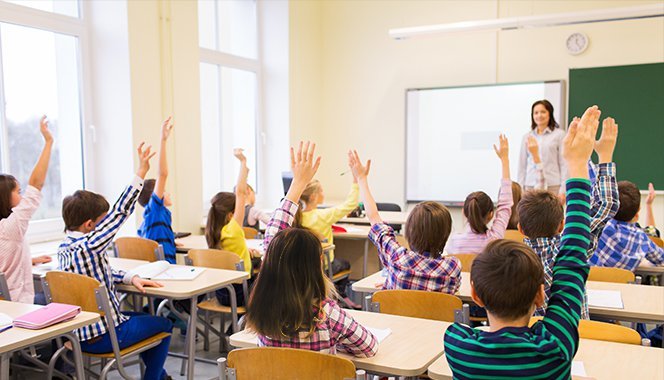 Spacious, well-lit air-conditioned classrooms
State-of-the-art infrastructure
Well-equipped laboratories
Special Education Room
Audio-Visual Room
Extensive Library (Junior and Senior)
IT-Enabled classrooms
School Counsellor's Room
Auditorium
Arts and Crafts Room (Junior and Senior)
A well-stocked class library
Beyond the Classroom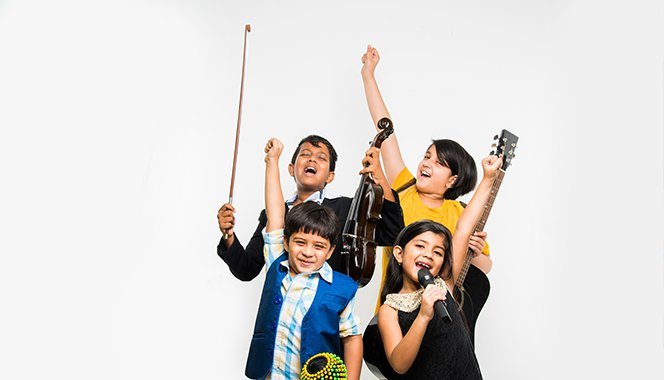 Shri Manch Theatre club
Rhythm and Raag Dance and Music studios
Visual Arts room
Art and Clay room
Mini amphitheatre
Auditorium
Sports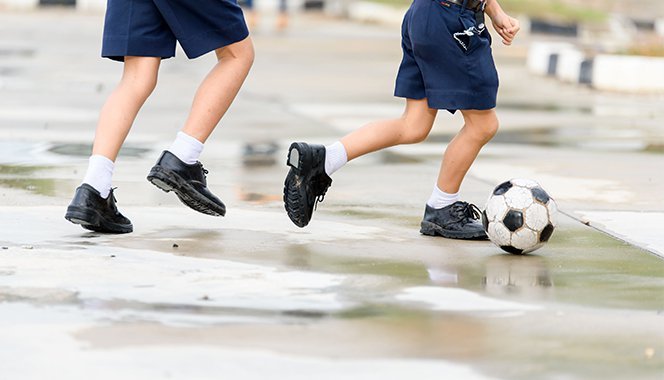 There are facilities for playing outdoor games such as cricket, basketball, tennis, badminton, skating, football, volleyball and kabaddi. Apart from a separate room for yoga, there are also specially earmarked spaces for playing indoor games such as table tennis, chess, carom, and more. For younger children, there is a specially designed sandpit and a play gym.
To facilitate children's active participation in sports, TSUS has tie-ups with leading coaching academies such as Prakash Padukone Sports Management (PSM) and Gary Kirsten Cricket India (GKCI).
Prakash Padukone Sports Management
PSM, a one-stop solution for all badminton needs, has more than 30 centers across 8 cities in India with specialized holistic training programs to suit different age categories and levels of expertise. It has trained more than 10,000 individuals so far.
PSM offers SPR City 3 programs which run twice a week. These are a part of the HotFut School Sports Program.
These programs offered under the PSM umbrella are most extensively researched and allow players to hone their skills and techniques in a very effective manner.
Gary Kirsten Cricket India
SPR Group and TSUS Chennai have partnered with HotFut and GKCI to set up Gary Kirsten Cricket Academy for the first time in South India at SPR City, Perambur Chennai.
The vision and mission of this program is to provide a platform for all young aspiring cricketers in India to hone their skills.
The center will be headed by a coach who has worked closely with and has been trained by Gary Kirsten.
This program is a part of the overall HotFut School Sports Program to identify talented kids during in-school coaching programs and nurture them to become professional cricketers.
The cricketing program conducted at the sports facility of SPR City consists of 3 levels basic, intermediate, and advanced levels of training.
Performing Arts
Rock School of London
TSUS in association with Southside Performing Arts Center (SPAC) offers Rock School Londons (RSL) internationally recognized program in dance, arts, and music. RSL offers a wide range of certifications for performers of various age groups.
With this overview about TSUS which offers a diverse range of learning experiences to suit each child's individual needs and skillsets, you can rest assured that it is the place for your child. Together, let us nurture our children to strive towards excellence and do us all proud.