Is your child a budding Enid Blyton? Well, short story writing for kids can be a fun and creative exercise. Here are some short story writing activities to encourage the story writer in your child.
Children have limitless imagination. Their creativity knows no bounds. So, as a parent, how do you guide and channelise your child's creative urges? To begin with, introduce your child to story writing activities. They can not only be fun and engaging for your child, but therapeutic as well in helping her give vent to her emotions. Of course, spinning a long tale might be challenging. So, to begin with, let your child go for short story writing. You can list out the steps involved in short story writing to her - narrowing down on the theme or idea, coming up with the characters, the plot, the places, settings and so on. You can guide her along in helping her build the characters and plot until she is confident enough to write the story on her own. You can also choose from the short story writing ideas for kids listed below to see your child give wings to her imagination!
Short story writing for kids
So now that you have decided to engage your child in short story writing, just bear in mind that these activities can be modified to suit your child's age. So, here we go with some fun short story ideas for kids...
1. Picture plots
Short story writing for kids begins with picture stories. Get your child to cut out pictures of people, animals or scenes from various magazines and newspapers and stick them in an album. These will be the characters for her story. Then, let her assign names to the characters and decide the roles they will play in the story. The next step for her would be to invent a setting or locale for the story. After this will be the most important part - weaving the plot around the characters and the locale. Voila! She is ready to spin her tale now and pen it down in her album.
2. Comic strip reels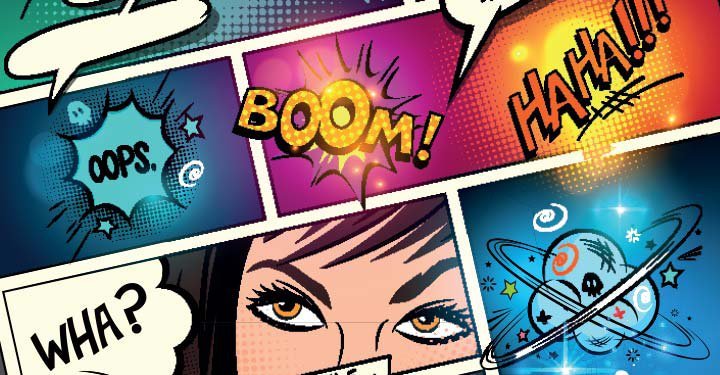 Remember, short story writing for kids doesn't mean your child has to write an all new story. You can even choose a familiar story for your child. It could be a fable, fairy tale or even a chapter from abridged versions of classics such as Charles Dicken's 'Oliver Twist' or Daniel Defoe's 'Robinson Crusoe'. Then your child can pull out the dialogues from the story, paraphrase them in his own words and write them down on tiny strips of paper. If he is good at drawing, he can do sketches, or else, he can stick appropriate pictures along different rows in an album, following the sequence of the scene. Then he can insert speech bubbles above each picture. Finally, he can paste the strips of paper inside the speech bubbles. There! His comic strip is ready.
3. Open sesames
Go in for a story your child hasn't read or heard so far. Provide the opening for her. Ask her to develop the story based on the opening. She can choose to add new characters and create a story on her own. This can even work the other way - you can provide the ending of a story and ask her to imagine what would have led to that ending.
4. Remix ramblings
Short-list a familiar story for your child, say, 'Little Red Riding Hood', 'The Fox And The Grapes' or 'Sleeping Beauty'. Encourage your child to come up with his own version of the familiar piece and write it down. He can introduce new characters, alter the plot, modify the personality of the characters, or even change the ending. Let him give his creativity a free rein and come up with an amazing tale of his own! This can be a great exercise in short story writing for kids.
5. Fusion fantasies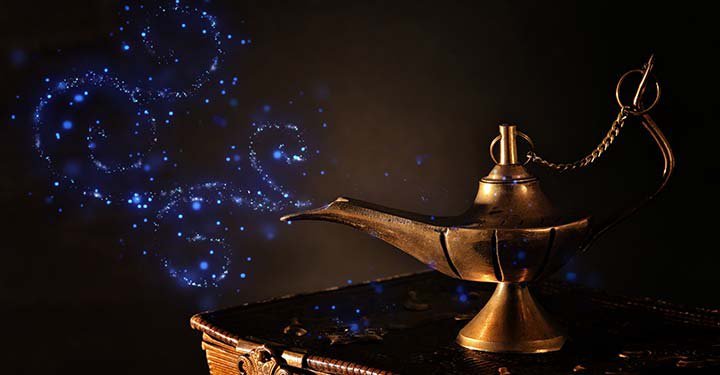 Let your child choose two familiar stories. Then, let her mix up the characters and plot, and come up with her very own story. For example, she can fuse 'Aladdin and the magic lamp' and 'Cinderella' to evolve a new story. Who knows, just as the genie jumped out from the lamp, a magical tale might jump out from your child's little head! Before her imagination is snuffed out, she can record it in her 'Fusion story book'.
6. Selfie speaks
How about a cheetah, an eagle, a banyan tree, a coin, or for that matter, anything under the sun reeling out its autobiography? Of course, they would need a spokesperson - who else, but your little creative writer! Get him to choose anything that he wants to write on and come up with mini autobiographies.
7. How-now tales
Tired of answering your curious little one's umpteen questions - the whys and the wherefores? Well, you can tap that curiosity of your child and evolve an interesting creative writing activity. Get her to go wild with her imagination and write her 'spiels' on topics such as, 'How an elephant got its trunk', 'How a zebra got its stripes', or 'How the sun turned hot'. Encourage her to use her sense of humour and spin hilarious yarns; you can all have a good laugh reading aloud her story during family bonding sessions.
8. Everyday prompts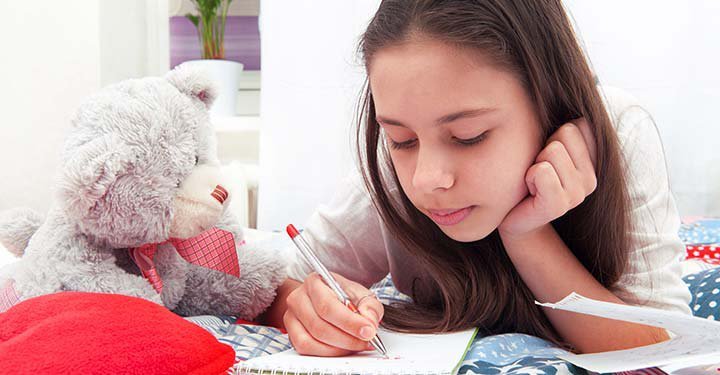 Another short story idea for kids can be writing a diary of everyday events. Encourage your child to maintain a journal and jot down her observations in it every day. Real life happenings, newspaper reports, books she reads, films she watches - all these can serve as prompts for her stories. A simple report of a burglary in a daily can be translated into a 'whodunit' by her! Or, a character in a film can be the inspiration to weave an all-new story. She can even turn out sequels to stories.
9. Word cues
Short story writing for kids can begin with simple words too. Write down some names of people, places or objects on individual slips of paper. Roll them up and place them inside an empty jar. Shuffle them and ask your child to pull out three to four slips and create a story using the words written on them. For instance, if she picks up the words queen, rose and garden, she can write a story based on a queen who had a rose garden.
10. 'My stories'
Nothing like your child narrating his experiences. Encourage him to create stories out of what he has gone through. Let's say he lost a game of chess in the school tournament a few months ago. Yes, he was disappointed. But, he did not want to give up. He decided to put in more hours of practice with the result that he won the next tournament. Ask him to jot down his feelings then and now, and the path to his victory. He can call it his 'success story'.
If your child can take off on flights of fantasy through her short stories, it would be the best channel for her creative urges. So, let her take off...
About the author:
Written by Dr Priscilla J S Selvaraj on 12 November 2020
The author is an educationist, language specialist and writer. In a career spanning over two decades, she has taught from preschool to B-School and trained teachers, master trainers and software professionals. She is also a former member of curriculum and syllabus development committees (Govt of Tamil Nadu). Her passion for the written word matches her enthusiasm for entertaining little kids by breaking out into nursery rhymes.
Looking for fun ways to keep your preschooler engaged during the pandemic? Check out Little Learners at Home, a home learning programme specifically designed for 3 to 5 year olds by our team of experts.
For expert tips and interesting articles on parenting, subscribe now to our magazine. Connect with us on Facebook | Twitter | Instagram | YouTube
Join our Circles to share, discuss and learn from fellow parents and experts!