Separation anxiety: How to prevent your child from crying at school drop-off
Arun Sharma
7 Mins Read
Arun Sharma
Follow
Written For ParentCircle Website new design update
One of the most distressing moments for parents of preschoolers is to see their little ones sobbing uncontrollably when they are dropped off at school. Here's how to handle this problem.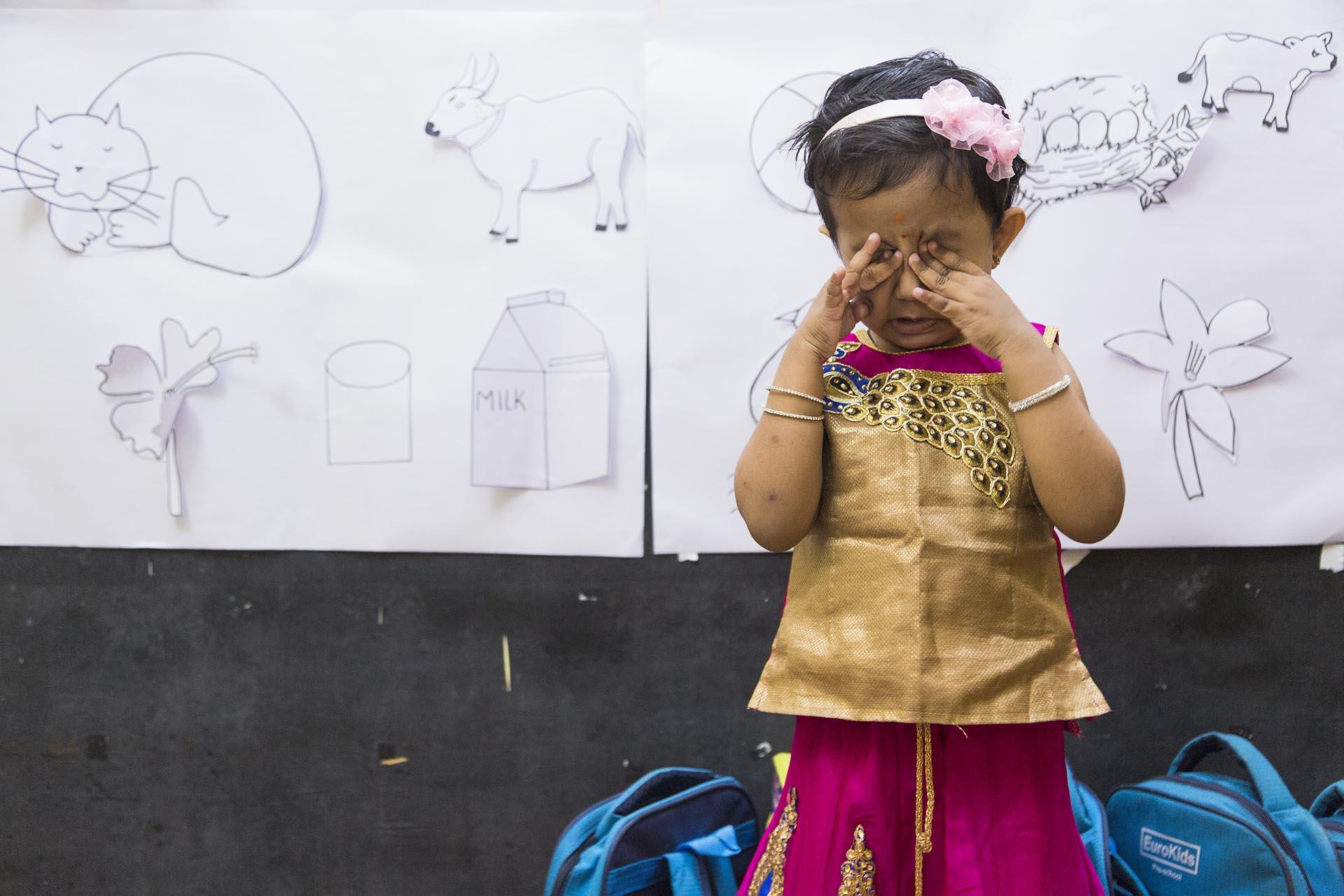 It's 8.15 a.m. and Shweta's household is buzzing with activity. Her four-year-old son Arjun is literally thrust into the backseat of the car and the duo dash off to school. Through the 15-minute drive, Shweta keeps praying and hoping that her son doesn't cry when he enters the school premises. Arjun is fine while travelling, but the moment he sees the gate after Shweta parks her car, his mood changes. He tightly clings on to Shweta and just doesn't want to leave her. As the duo near the gate, Arjun starts crying aloud and the five minutes that follow are enough to make Shweta feel emotionally down.
Well, if you are going through a similar situation at home, relax! You're not alone. While separation anxiety is one emotion that preschoolers find difficult to cope with, it is the responsibility of parents to turn the 'drop-off ordeal' into a happy experience.
Let's look at some ways you can prevent your child from crying during drop-off at school.

Prepare your little one well in advance for this day. Talk to him about going to school and the exciting activities that he will engage in there. You can mention the friends he will get to play with and the teachers who would ensure he has fun every day. If possible, take him along when you drop off an older child at school. This will offer a good exposure to him and get him ready to face the big day.

Before leaving home, tell your child that you will drop her off at the school and that you will be there to pick her up when it's time to come home. Letting her know this before-hand will help her accept the fact that you will leave the school after dropping her off. Also, the reassurance that you will come back to pick her up will calm her.

Reach the school a bit early and walk around with him to familiarise him with the campus. Use encouraging words like, 'I'm sure you will like being here', 'You're sure to enjoy doing this', to make him warm up to activities that he will be doing at school.

Introduce your child to her classmates and help her strike a friendship. This will prevent her from feeling lonely when you leave.

If the school allows, introduce your child to his teacher to get him used to another attachment figure that he can trust and be comfortable with.

Give your little one an object that she is attached to, like a doll or a soft toy, to keep her assured. Such toys can also act as a distraction during times of distress and help her stay calm.

Point at something that might arouse your child's interest or ask the teacher to show him something that would be fun to the child. His heightened curiosity will help him walk away from you without much fuss.

Don't sneak away from your child when she is distracted by something. This will make her feel insecure and she will become clingier. Always be direct in taking leave of your child.

After drop-off, keep your goodbye short. Give a brief hug or a kiss on the cheek. You may even simply wave goodbye and walk away. Remember not to turn around and look back in order to see the last sight of your child walking away to his school building.

Keep a check on your emotions. Don't look anxious or too concerned; this may send the wrong signals to your child. Unless you keep your own level of 'separation anxiety' low, you will not be able to handle your child's emotions.

Remember, it is common for many children to cry during the initial days of starting school. Don't be too harsh on your little one if he is also one such child. Implementing these simple strategies will put an end to his habit in a few days. Remember, although it is hard for parents to leave behind a crying child, sometimes you just need to let them cry and leave.
If you too are the parent of a child who suffers from separation anxiety while being dropped off at school, we would like to hear from you. Send us your ideas/suggestions on how to cope with the issue, or your experience of handling it successfully to editorial@parentcircle.com.