Teaching your child to be resilient and safe is important, even when he is at school. Following are 10 safety rules he must follow to make sure he's safe at school.
One of the most difficult truths about being a parent is that you can't always be around your child to protect and take care of him. So, when you drop your child off at school, you entrust his safety and care in the hands of teachers and the school staff.
While the onus is on schools to prevent unfortunate incidents from happening and provide a secure and nurturing ambiance, parents also need to teach their children to protect themselves as best as they can. They have to make sure that the children are aware of the possible dangers they may face at school without scaring them unduly.
Here are 10 safety rules at school that would keep the students from harm's way, from playground to classrooms and even the school bus.
Safety rules to be followed in schools
Before you educate your child about the safety rules at school your child should follow, you must ensure that her school has adequate safety measures in place. Some of the safety rules that every school should implement include CCTV cameras on the campus, safe bus transport, proper medical facilities, proper monitoring of vulnerable areas like washrooms, efficient visitor management systems, and background verification of teachers and staff hired by the school. In fact, one of the Central Board of Secondary Education (CBSE) guidelines for schools is that non-teaching staff such as bus drivers, conductors, peons, cleaning, and other support staff be employed only from authorized agencies.
Parents must also find out whether the structure of the school building is safe and has proper provisions for fire safety. In addition, they should check if the school adheres to an anti-bullying policy and adopts measures to protect children from all forms of abuse. The school staff should be made aware of any health concerns the child may have, including allergies and emotional issues.
What parents should teach children about safety in school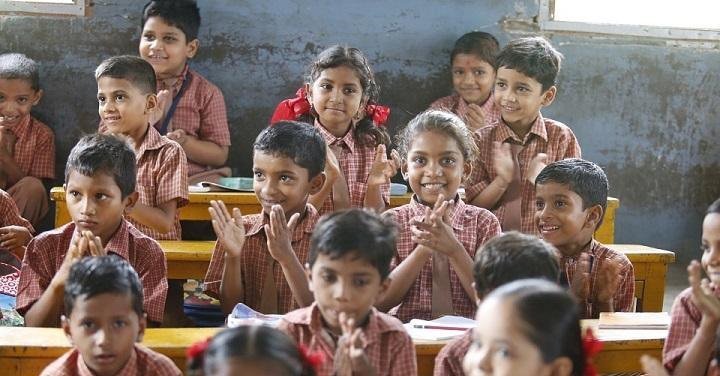 Following are some safety rules you must teach your child to follow at school:
 Memorize contact details: Ensure your child remembers his full name and address, parents' name, and the emergency phone numbers to reach out to, should the need arise. Also, make him memorize a backup phone number to call, like that of a grandparent, uncle, or aunt, who could help if the primary numbers aren't responding. Caution your child against sharing his contact details with anyone and information such as the school he attends, where he lives, and his age.
 Never wander outside school premises: Tell your child firmly that she should never leave the school premises unattended. For instance, children may get engrossed in play and wander outside the school compound to fetch a ball if the security at the gate is not alert. Make sure you tell her to ask a teacher or a staff for help if she needs something from outside.
 Be wary of strangers: Your child should know who he can leave the school with. There have been cases where children were approached by strangers claiming that something had happened to their mother or father. Tell your child that if this happens, he should alert a teacher immediately instead of leaving the school with the stranger. Also, tell your child to never accept food from a stranger or anyone else.
 Know the school's emergency response protocols: Train your child on how to respond to an emergency. Most schools have fire and earthquake drills, and emergency evacuation plans. Your child must know the plan thoroughly to avoid confusion and resultant panic.
 Never do anything he is uncomfortable with: Your child may be given a dare by friends to do something dangerous in school. Explain to him he should never do something that makes him feel uncomfortable or causes physical, mental, or emotional harm. Teach him how to resist peer pressure.
 Don't let anyone touch her without her consent: Teach your child the difference between safe and unsafe touch as soon as she can understand the concept. Explain to her that should anyone, other than her parents, touch her without her consent, she should report it immediately to a teacher or you. In case she is hurt and needs to go to the school doctor, she should never go unattended. Also, ask her to refuse to follow anyone, be it a teacher, staff member, or fellow student, to secluded areas in school like washrooms, deserted part of the schoolyard, or an empty corridor/classroom. Instruct her to always stay in a group.
 Don't tolerate bullying: Teach your child to stand up for himself and not succumb to bullying. If he can't deal with the bully on his own, he should approach a person of authority. Also, teach him to respect his peers despite their differences, so he never becomes a bully himself.
 Follow basic rules of safety: Teach your child basic rules like to never play or experiment with fire or sharp objects without adult supervision. Also, ask her to be careful around loose electrical wires and never go to the swimming pool unattended. Educate her on basic road safety rules in case she has to walk home from the bus stop alone.
 Seek medical help if required: Your child should report to the medical room if he is not feeling well. Ask him to never ignore any signs of discomfort he might be feeling.
 Never keep any secrets from parents: Encourage your child to talk to you about anything that is upsetting or making her feel uncomfortable. Tell her that no topic is off-limits and talking about issues helps in getting them resolved faster. Explain to her that she shouldn't keep secrets that disturb her mental peace or affect her emotionally or physically. However, if your child seems withdrawn or is not sleeping or eating properly, it might be a sign of distress. Talk to the school or seek expert help, if necessary.
Playground safety rules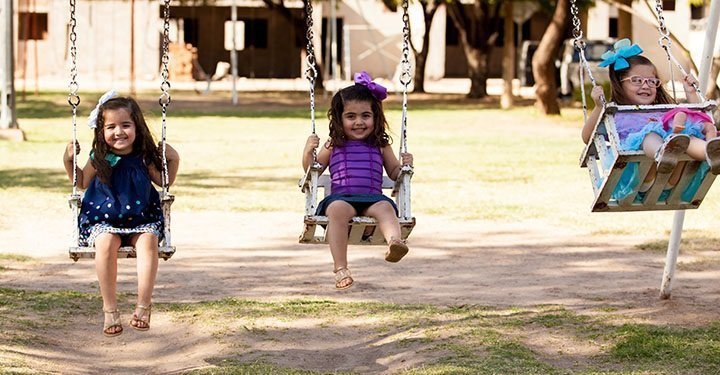 Most injuries in school happen on the playground. This is a result of children either not following the school safety rules and engaging in unsafe behavior such as running on uneven surfaces, or due to faulty equipment. While it is the duty of the school to ensure playground safety for kids, the parents can also teach their children to be safe and responsible while playing.
Classroom safety rules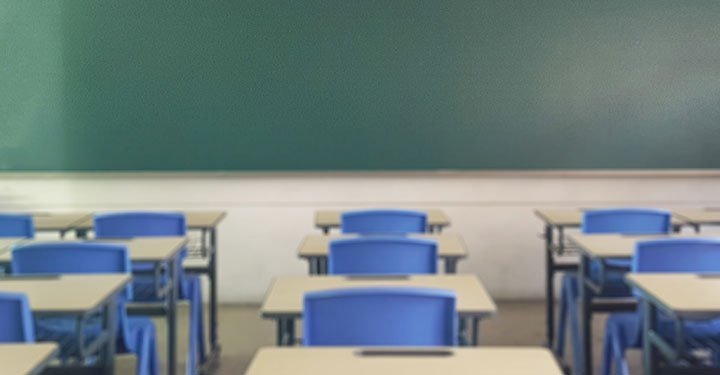 Classroom safety rules for students
Teaching your child proper classroom etiquette will go a long way in ensuring his safety as well as the safety of other students in the classroom. These include adhering to class safety rules, practicing good manners, and being responsible about the classroom equipment and furniture.
Safety rules in the bus





Bus safety rules for students
School bus safety is something which is taken very seriously by the authorities. However, you can yourself ensure whether the bus in which your child goes to school is adhering to proper safety guidelines.
You can also teach your child about the safety rules to follow while waiting for the bus or traveling in it. Here is more information for parents about ensuring school bus safety for their children.
While parents can't be there in person to make sure their children are safe and well-cared for in a school, they can empower their children to be conscious of their safety and express themselves in a way so that they do not become victims.