40 Things to Say to Make Your Child Feel Great
Arun Sharma
6 Mins Read
Children like being showered with attention, doted on, admired, praised and loved by everyone, especially by their parents. Here's how you can make your child feel great.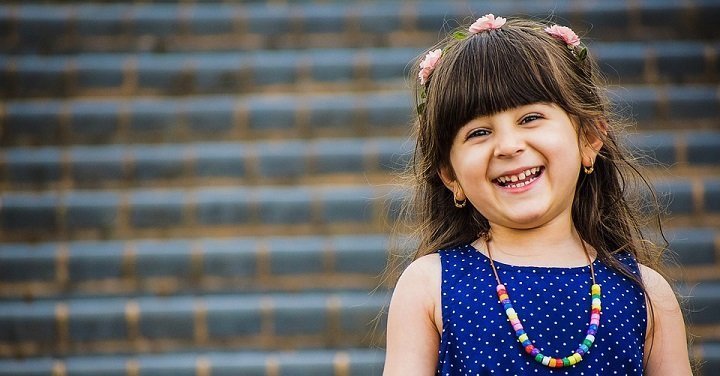 Words that encourage and motivate children can fill them with a sense of positivity. So, along with using positive discipline techniques, saying positive words or phrases can not only make your child feel special, but also tell her how much you love her. Let's look at 40 phrases that will help you make your child feel special.
My day isn't complete without a hug from you.

Wow! Was it you who did that?

You are my treasure!

You did a great job!

You are unique.

Oh! Look at what you have accomplished!

You are such a kind person.

Let me give you a hug.

You have a big heart!

I know I can trust you with anything.

That was so kind of you.

It's so much fun to do things with you.

You make me smile.

You have got a great sense of humour.

Thank you so much for helping me!

That was so difficult. How did you do it?

It was tough; still you kept going. I admire that.

You made me feel so pleased when you did that.

Your opinions are important.

You ask very thoughtful questions.

That was a very thoughtful decision.

You have so many creative ideas. I love listening to them.

I know you did your best.

I can't wait to hear what you have to say.

This dress looks great on you!

I love you.

I would love to hear about how you ... (accomplished something).

What was good about your day today?

I love the way you go about solving every problem.

I got this just for you.

I have complete faith in your abilities.

You are becoming better with each passing day.

Your ideas make me think in a different way.

I really appreciate the way you cooperate with me.

You are so thoughtful and helpful.

I am so excited to see how you're going to do it (when working on a new project, etc.).

I am so proud of what you have done.

Right from a very young age, children can understand appreciation and are influenced by it, although they may not necessarily be able to express that they understand it.
When parents show their appreciation, children understand that what they do matters, what they say matters, and that their existence matters. It helps them understand and learn to appreciate others as well.Parental appreciation can also work as a disciplinary technique. Instead of saying 'don't do it' or 'I don't like what you are doing', when parents appreciate what children do, it sends an indirect message to the child that what he is doing is right, and the opposite of that isn't. It helps develop a child's sense of self-realisation and self-confidence, which is very important.
However, it is important for parents to remember that children understand the reason behind appreciation very well. So, parents should not show appreciation without any real reason, as it will send a message to the child that parents are trying to be manipulative. - *Dr Vasuki Mathivanan
Despite good intentions, when parents use negative phrases during conversations with their children, it leaves them feeling demotivated and diffident. By understanding what to say that would make children feel positive and motivated, parents can change the way children feel and think about themselves.

*Dr Vasuki Mathivanan is a counselling psychologist. She is the President of Chennai Counsellors' Foundation (CCF).

Looking for expert tips and interesting articles on parenting? Subscribe now to our magazine. Connect with us on Facebook | Twitter | Instagram | YouTube