Twin trouble or double the joy? Parents to twins share their exciting parenting journey
Shekhar

and

Neetu Kumari
1 Min Read
Shekhar
Follow
New author. About the author will be shown here. Please add some content about the author
Neetu Kumari
Follow
New author. About the author will be shown here. Please add some content about the author
Neetu and Shekhar share their beautiful parenting journey while raising twins. While twin trouble is true, the joy is also double, as they say.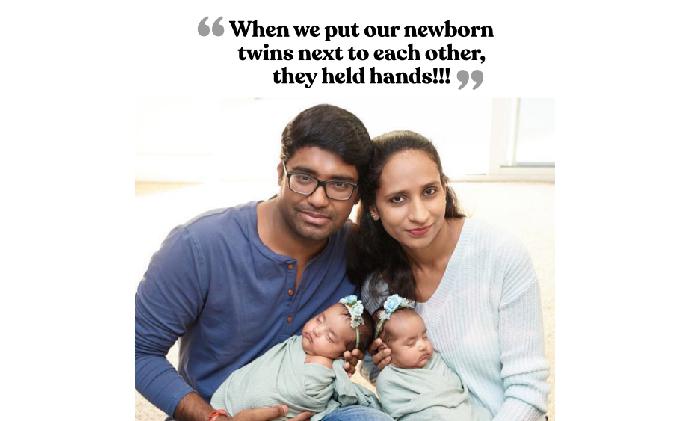 Parenthood is the most beautiful journey. We are parents to twin girls Nysa and Syna, and it fills our hearts with joy to share our story. They are turning one year old this month, and we would say this journey has not been easy but has definitely been memorable.
I would say the best thing about raising twins is watching them have fun together. When they were newborns, we thought they'd be completely unaware of each other.  The biggest challenge was feeding both of them simultaneously. While I breastfed one of the twins, my husband was bottle feeding the other, and it went on repeat.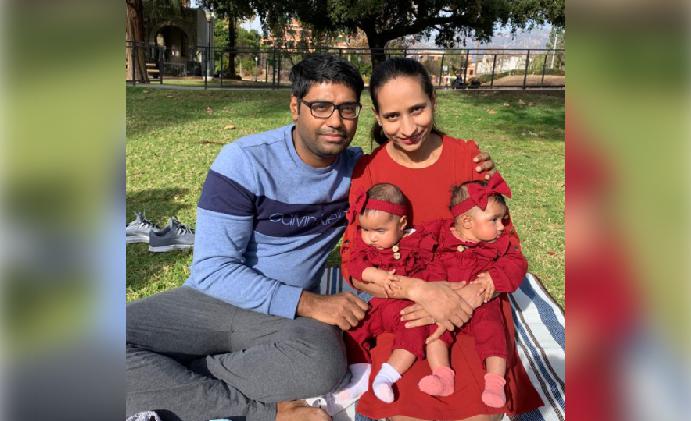 One day, we put them to sleep next to each other, and we were blown away when we saw them holding hands! Overwhelmed with emotions, we realized that they'd always be there for one another. Two months down, we felt so exhausted but slowly realized that our babies were growing each day, and we were missing out on the precious moments as we were always buried in chores. That's when we decided to cherish every single moment with them. We started to live in the moment, and we feel that it has been the best experience so far for us.
Now, they are starting to learn new things every day, and they follow each other for everything. When we change the diaper for Nysa, Syna wants it done for her too! When we undress one for bathing, the other one is already waiting for her turn. They are also possessive sometimes. When we hold one baby, the other throws her arms up, asking us to hold her too. We feel that they are going to be good friends, and maybe even partners in crime. Putting together a schedule for them and planning our other work accordingly has helped us a lot in managing our time.
It's been almost a year now. Our house is still messy, and we are still sleep-deprived, but it's all worth the chuckles and giggles our home is filled with every single day!
(As told to Kerina De Floras)