It has been twenty years since the launch of Yahoo Messenger! Can you believe that? ParentCircle takes a stroll down memory lane to relive life as we know it before this millennium!
Life seemed simpler twenty years ago with technology still at its nascent stage, outdoor play was a lot more frequent while having an internet connection back then was sheer luxury. Mobile phones and social media were all just making an entry then and kids had to entertain themselves at parks and indoors without gadgets and fancy toys. Here are some interesting things we enjoyed back in the day, which today's generation will never know.
1. TV Shows
Jungle baat chali hai pata chala hai..

Arre chaddi pehen ke phool khila hai phool khila hai.
If you watched Doordarshan in the late 90s you will be familiar with this jingle from the Hindi version of The Jungle Book as we enjoyed the adventures of Mowgli, Bagheera and Baloo the bear. Before the Avengers we had India's first superhero, Shaktimaan to entertain us on Doordashan as well. While in most homes Doordarshan was predominantly viewed there were other channels making an entrance as well like Star Plus, SS Music, MTV. MTV Select was an extremely popular program where viewers could call in and request for a song to be played. Star Plus introduced Indian audiences to the talking robot Vicki in Small Wonder, the child genius Doogie Howser MD and the ever funny group trying to learn English on Mind your Language.
For young kids, Cartoon Network was the main go-to channel in the 2000s with a host of Hanna Barbera shows being all the rage. After-school programs that we enjoyed as kids included Flintstones, The Jetsons, Popeye the Sailorman, Jonny Quest, Yogi Bear, Top Cat, Power Rangers, Scooby-Doo and Scrappy-Doo and Captain Planet. With climate change being such a hot topic these days, Captain Planet was a cartoon way ahead of its time.
2. Indoor games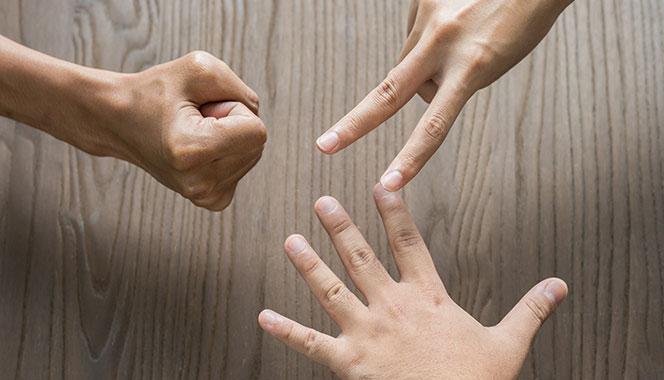 Color, Color what color do you choose?
This was a popular game played after four cups were created with a sheet of paper. Choosing a color, followed by a number helped reveal your future under the hidden number. While choosing; everyone hoped to avoid being a robber and to bag being a doctor. Rock, paper, scissors required absolutely no props other than your hands and quick thinking in order to not be defeated. Snakes and ladders, Ludo, Chinese checkers, knots and crosses, chess, marbles are all games that were a major part of our childhood.
Another game that could have everyone in splits was Chinese Whispers where it could start out with a simple phrase and end with a jumbled mess by the time it reached the final person. To find out if you were destined to be friends, lovers, a married couple, enemies or sisters well then FLAMES was the game for you. Computer games that made an entry and were popular included Pinball and Minesweeper. Owning a Gameboy super Mario was a luxury with most friends huddled around and waiting their turn to play. WWF Trading cards were also popular; you always had your fingers crossed to get either the Hulk Hogan, Yokazuna or the Undertaker card in the hand you dealt.
3. Outdoor games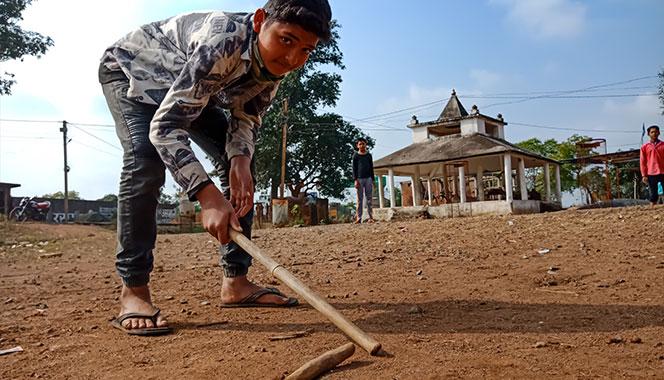 Gilli danda was super popular back in the day as all you needed to play the game was a danda (long stick) and gilli (small oval piece of wood). The game is a mix of baseball and cricket and great to play among a group of friends. See-saws, slides, monkey ladder, merry go rounds were all also a prominent part of our childhood. Kho-Kho is a game of tag very similar to kabaddi. Skipping ropes were great playthings as well. Seven stones was a fast-paced, exciting game. The rules are simple - you break a pile of seven stacked flat stones with a ball. Members of the opposing team then try to stop you from rebuilding the structure by targeting you with the ball. Lock and key, hide and seek, hopscotch, marco polo, dodge ball, our own Indian version of oranges and lemons, slingshots, tennikoit rings and frisbees also kept us occupied.
4. Freebies in food packets
A lot of chips packets used to have freebies like tazos, and pokemon cards included. During the 1999 Cricket World Cup, Britannia had points you could collect on their packet and exchange and stand a chance to win gifts including watches and even tickets to the World Cup. Bubble gums like Boomer and Fusen Gum came along with some pretty cool temporary tattoo stickers as well.
5. School supplies
Going to school meant you got to take some wonderful stationery with you. Ink bottles, cartridges, ink fillers, blotting paper and a fountain pen were also at the top of the list when you went shopping. A full-fledged geometry box set that included a metal divider, compass, small scale, protractor, two plastic set squares, pencil, sharpener and eraser. Nataraj pencils, glue bottles, pen pencils, ballpoint pens and one pen with multi-colored nibs, troll pencil toppers and stackable crayon pencils were all the rage then. Covering your books and textbooks in brown paper wrappers helped keep your books brand new.
Sticking labels on them was an additional charm at the start of a school term. Black shoes, white canvas shoes, Milton Water bottles, exam pads all helped complete the entire package.
6. Music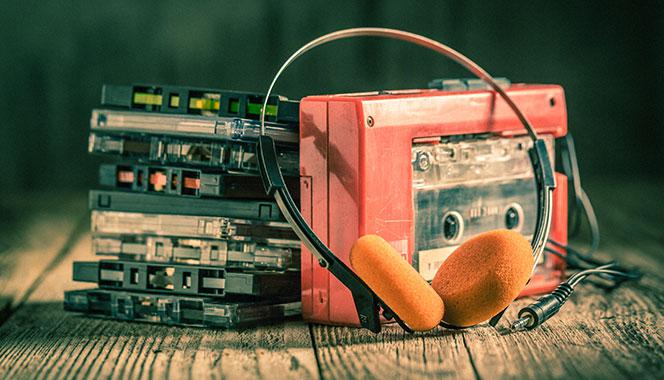 Shared earphones to listen to songs on the good old Sony Walkman; buying cassettes to listen to our favorite artists, using a pencil to unravel tangled cassettes are all fond memories. In time the Walkman evolved into the CD players while big cassettes and CD players were at home for families to listen to music together. Popular songs and artists included Boney M, Michael Jackson, bands like Backstreet Boys, Boyzone and Spice Girls. Young teenage sensations Britney Spears and Christina Aguilera also released their mega-hits Oops I did it Again and Come on Over Baby. VCR (Video Cassette Recorder) was also part of many homes and video cassettes were rented from the local video library. Popular Hindi songs included catchy tunes and interesting videos by The Colonial Cousins, Alisha Chinnai, Falguni Pathak, Shaan and Adnan Sami.
7. Social media
Before there was Facebook there was Orkut and before the advent of texting Yahoo Messenger was the go-to online chat portal. It was probably famous for its unique emoticons like talk to the hand, roll over the floor laughing, shush, loser, party and because no other platform had been able to replicate them back then. MySpace and MSN Messenger were also other online sites used by the last generation.
8. Communication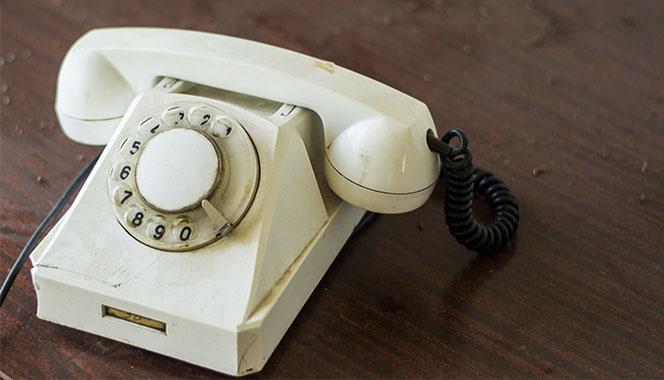 Writing letters was a great art of the past. Letters on pretty letter papers, tiny stickers, cards for the holidays and inland letters were all ways to keep in touch with your friends and family. Big clunky cordless phones, landlines, flip phones, phones with yellow or blue display screens, pagers were the common modes of communication. Everyone will have fond memories of looking through their address book and faithfully punching in the numbers while making STD calls. If you ever needed a phone number you would browse the yellow pages. Nokia's snake game was highly addictive.
9. Hangouts
There were no big malls to hang out at instead friends would meet up at coffee shops, internet cafes, juice shops or just at school itself. Or else you could just go over to your friends' homes where you could enjoy a nice warm meal.
10. Internet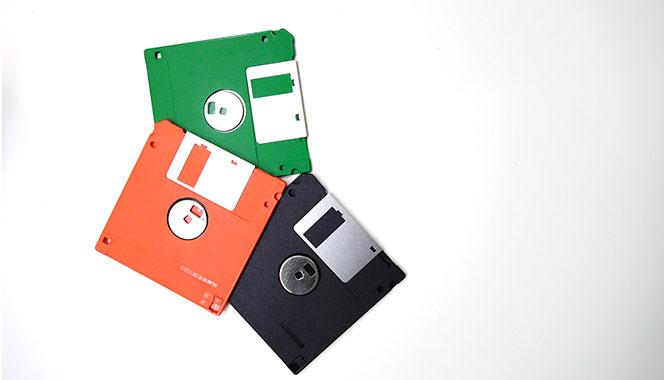 Who can forget the familiar dial-up tone that emanated from your computer as your modem dialed up and connecting to another modem? Patience was paramount as you waited to connect to the internet followed by the page taking forever to load. Floppy disks were still around too. The Y2K Bug or Millennium bug was supposed to create havoc in computers and computer networks around the world at the turn of the century, but we all survived without any incidents and have made it twenty years forward.
11. Comics
Tinkle Digest probably had some of the greatest characters including the comical Suppandi, Shikari Shambu easily identified by his large green hunting hat covering his eyes, upturned mustache and green shirt and shorts and Tantri the Mantri the evil minister trying to overthrow the king. Amar Chithra Katha had a host of stories that included mythology, morality, epics and classics. Other popular comics included international classics like Tin-Tin, Asterix and Phantom.
12. Toys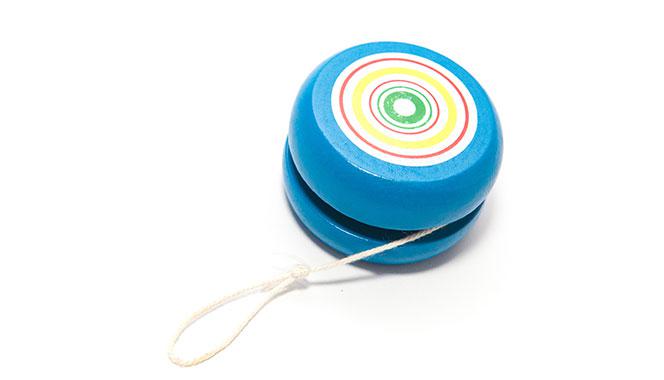 Remember some of the simple but fun toys which were available in stores including magic slates, colorful slinky toys, tops and yoyos? Beanie Babies, Beyblade, GI Joe action figures, hot wheels, toy guns and Puppy house money bank and video games were also around.
13. Beverages
Before the arrival of beverage giants Coco-Cola and Pepsi, we enjoyed a fair variety of soft drinks like Gold spot, Citra, Limca, Crush, Frooti, Bovonto, RooH Afza, Viva, Paneer Soda and 7UP. The Fido Dido man was famously associated with 7UP and even had a merchandise series on sale.
14. Entertainment
Watching TV was a challenge in the good old days as you had to make sure that your TV antenna was set just right in order for you to get a clear picture. The Onida devil was famous and made the brand popular. Taking pictures was not a luxury like today where a click of the button does the job. You needed a camera and film roll to be able to preserve memories. Kodak and Konica were popular camera choices and carried along on excursions and holidays. Once back you had to wait for the film roll to be developed before you could save your pictures for posterity. Getting the right frequency to tune into your favorite radio station was another task.
15. Snacks
Bolo mere lips, I love Uncle Chipps
This catchy jingle was about one of the most loved chips packets in the market, other favorites included peppy cheese balls, corn puffs, Cheetos and Piknik. Milk Bikis Smiley Biscuits were a pleasant treat to enjoy while Parle G is a timeless classic.
16. Sweets and candies
For those with a sweet tooth, there were tons on offer with Amul milk chocolate, Melody, Lacto King, Coffy Bite, Kismi, Mango Bite, Poppins, Nutties, Rol-a-cola candy, Coco Naka, Swad, Fatafat and Chatmola. Chiclets was the most common mint coated gum while Chupa Chups or Big Babol was the popular bubble gum of choice.
17. Makeup and toiletries
Lakme had the lion's share of the market with a host of products. A number of soaps were common a decade ago including Lifebuoy, Colgate Palmolive, Liril and Doy. To maintain beautiful black hair, Ashwini hair oil was the go-to oil. Fa deodorant, Shower to Shower prickly heat powder and Cuticura talc were used to stay fresh and smell good. Bindis were drawn on with a liquid color bindi. Rolling on your gloss with a liquid lip gloss roller gave the perfect finishing touch to the overall look.
18. Trends
Fashion was a mixture of trends with high waist jeans and midi skirts were prevalent. You couldn't wait to flaunt your denim dungarees. Round frame glasses were in vogue as were chokers and chiffon sarees. Just before friendship day everyone would be bent over their strings of thread furiously weaving and trying to make the perfect friendship band to gift their friends. Slam books had everyone's names, telephone numbers, home addresses and their thoughts about you.
19. Books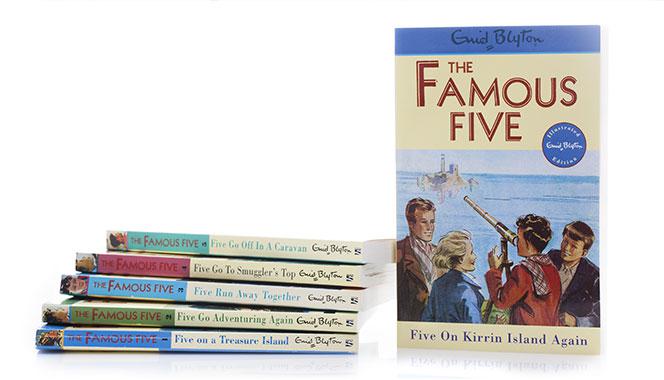 The staple reading diet back in the day was the adventure series Famous Five, Secret Seven, Nancy Drew and Hardy Boys. All these books inspired kids to form their own little gang of adventure seekers. Enid Blyton series like the Faraway Tree and Mallory Towers are timeless. Harry Potter mania was just being introduced to young reading audiences. Alohomora, to a whole wonderful new wizarding world.
20. Transport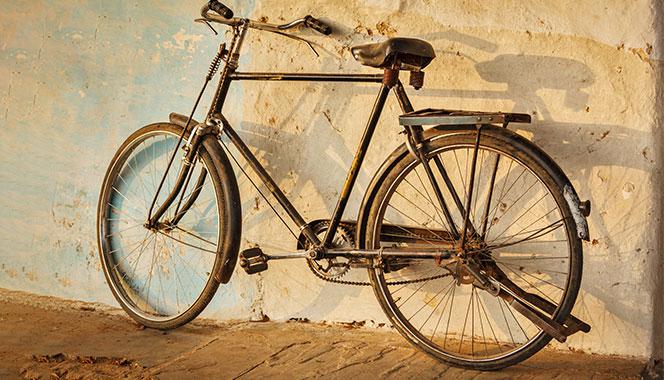 Maruti had two of the two most famous and family-friendly vehicles back in the day the sturdy Maruti 800 and the spacious Maruti Omni. Other four-wheel drives owned at that time were the ageless Ambassador, Contessa, Fiat Premier Padmini and massive Tata Sumo. The two-wheeler market had Bajaj Chetak and Kinetic Honda at the forefront while the younger crowd gravitated towards Atlas and Hercules cycles.
So, how many of these things do you remember clearly? We did have our share of fun, didn't we? Don't stop with just the memories, but pull out those old albums and cassette players from the loft and show the kids the life before the 2000s!