Raise Your Child To Be A Good Citizen By Making Civics An Interesting Subject To Learn
Parama Gupta
4 Mins Read
Want your child to develop a good civic sense? Here are a few interesting ways to do so.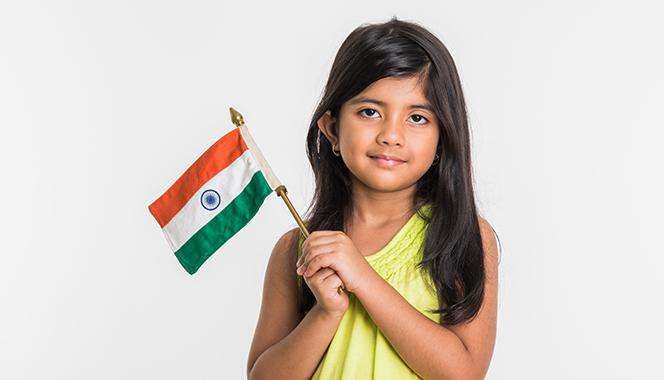 Civics forms an important part of the social science curriculum in schools. Learning Civics has long-term implications for your child's development as an individual as well as a citizen. Here are a few reasons why you must encourage your child to develop an interest in civics:
It helps children learn about their rights and duties as citizens of the country
It makes them aware of problems of the community
It empowers them with the knowledge about the functioning of administrative bodies
It helps them understand and appreciate the functioning of a democracy
But, if the study of civics is restricted to textbooks, there is very little chance that your child will benefit from learning the subject. So, it is important that you employ a few techniques to make the subject interesting for him.
Tips to make civics interesting
Encourage your child to read the newspaper and listen to the news every day. There is no better way for him to relate concepts he learns in his books to what's happening in the real world. Give him the necessary guidance initially and explain what he reads in the newspaper. When he comes to know of cases relating to misuse of fundamental rights, he is more likely to appreciate their importance. Let him maintain a collection of important news clips in a scrapbook or a record book for easy reference.
Encourage your child to enhance her knowledge of current affairs by quizzing her frequently. Civics is a subject where you must be updated with the latest in current affairs. School children often find quizzes very interesting and like to participate in them. By holding civics-related quizzes at home and encouraging your child to enroll for general quizzes at school, you can create the drive in her to actively seek out information about the subject.
Encourage your child to take part in extra-curricular activities like Moot Courts, Youth Parliaments, and Model United Nations activities which are common across all schools. They provide a great platform for students to expose themselves to issues concerning the country and the world. They are conducted both at the intra-school as well as inter-school levels. By taking part in these activities your child will not only widen his knowledge about issues but will also pick up useful skills such as debating and how to give public speeches.
If the school arranges for visits to local civic bodies such as police stations, post offices, corporation offices, and electricity board offices, make sure your child takes part in those events. Also, if you plan on visiting any of these offices for getting any work done, make sure you take her along to observe. Alternatively, you can arrange for a group visit to these administrative offices by taking other children from your society or neighborhood along with your child. Interacting with these figures of authority will help her get a closer look at how administrative machinery works.
Make your child take an active interest in local civic issues. The next time you notice garbage dumped randomly in your neighborhood or experience water shortage or face any problem concerning the larger community, involve your child in the process of finding a solution for the problems. You can do so by helping him draft letters to the concerned authorities and then following it up with them until necessary action is taken.
Involve other children in the neighborhood to form a children's association or club with a focus on civic issues. This may prove to be more effective for your child to take a keen interest in such issues. You can also involve other adults to help the children's group organize their club activities by fixing dates and timings for meetings, holding elections among themselves for different posts, and organizing regular events like cleanliness drives, road safety campaigns, and so on. Such activities can make your child learn the administrative processes as well us develop organizing skills.
Help your child understand the political processes of the country. You can do so by letting him accompany you the next time you cast your vote (of course, he cannot enter the booth). You can view or attend political rallies and listen to speeches by the party leaders during the time of elections. Discuss the history and ideologies of different national and regional political parties, when he is old enough to understand.
Well-informed citizens are the most important ingredient of a thriving democracy. So, ensure your child turns out to be an individual who is highly aware and mindful of his rights and duties as a citizen, by giving him the civics education he needs.