How To Avoid Losing Your Child In Crowded Places
Dhwani Nanavati
7 Mins Read
Dhwani Nanavati
Follow
author parentcircle author parentcircle author parentcircle author parentcircle author parentcircle author parentcircle
Parents love to travel with their children or take them out. But, do you know the precautions to take to avoid losing your child in a public place? Here are some tips to help you.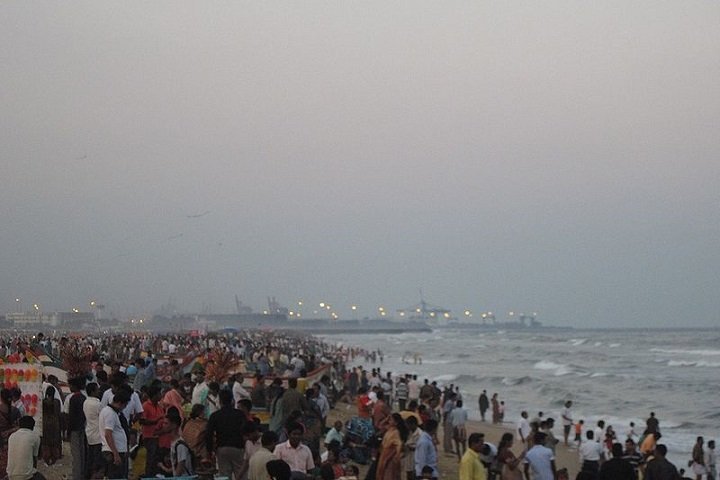 Holidays or weekends, what better way to make it a memorable time for your child than to take her out. For, every child dreams of visiting places like amusement parks, beaches, and fairs, as such trips are packed with fun and excitement.
However, trips to crowded places also pose the threat of a parent and child getting separated, as egged on by their curious nature, children are prone to wandering off on their own.
A missing child can turn the happy moments into a nightmare. As a result, during visits to public places, the safety of their child weighs heavily on the mind of every parent.
If you love to take your child out but are concerned about losing your little one in public places, here are some tips to help you.
Devise a plan for the day: Teach your child to stay close to you and not wander off. But, at the same time, come up with a plan which is specific to the place you are going to. In the area you are visiting, point out a meeting spot to your child-for example, a particular ice cream shop or the ticket counters at an amusement park. Help your child recognise the spot and its surroundings well, and ask him to reach there and wait if he gets separated from you. Make sure that the meeting point you select can be easily located and reached by your child.

Train your child on what to do when she gets lost: Alongside the plan for a particular place, also teach your child what she should do when she gets lost in other places. For example, teach her that she should approach a responsible adult, for example, a police officer or a security guard, or a mother with children. Ask your child to explain the situation to the adult and seek help. Make her understand that she should never accept a ride from a stranger in a covered vehicle like a car, never exit the premises if she is lost in an enclosed area like a park, and to never accept food items from strangers.

Help your child to memorise important details: If your child is a little older, ensure that he learns and memorises details like his name and the name of his parents, home address, and the phone number of at least one parent. This can prove to be extremely helpful when your child gets lost and has to give out information about himself. If your child is too young to memorise all these details, you can write them down on a piece of paper and place it in his pocket. You can also make an ID card for your child to wear in public places. Involve your child in making it; that way, he will enjoy wearing the ID card.
Always keep a recent photo of your child with you: Keep a photo of your child with you at all times. If your child goes missing, along with describing her features, you can also show her photograph to help those involved in the search recognise her.

Dress your child in bright colours: Dress your child in bright-coloured clothing, as bright colours are easier to spot in a crowd. In the same vein, before you enter a crowded area, play a game of 'What Am I wearing?' with your child to help your child memorise how you are dressed. For, when your child gets lost, along with the other details, he can also describe what you are wearing.

Give him glow sticks: Using glow sticks to mark out your child can be an innovative way of not losing track of him at night. Most children consider glow sticks a fun accessory and are eager to wear one around their neck like a necklace or around the wrist like a bracelet. The colourful light emitted by a glow stick can make it easy for you to spot your child in a crowd. Also, glow sticks are available online for a very low price.

Clip a global positioning system (GPS) tracker: The advent of technology has led to the creation of many useful gadgets. If your child is prone to wandering off in public areas, consider investing in a GPS tracking device that you can clip to her clothes. You can then track the movement of your child using your smartphone.

Give him a mobile phone: If your child is older, consider giving him a mobile phone. If you are averse to the idea of giving your child a smartphone, hand him a feature phone just for the duration of the trip. If he gets lost, he can use the phone to get in touch with you.

The most memorable moments of childhood are those that are spent outdoors in fun and enjoyment. So, when you plan to take your child out to have fun, also prepare her well for what she should do in case both of you get separated.
Dhwani Nanavati is a part of Safecity's #WritersMovement.
Looking for expert tips and interesting articles on parenting? Subscribe now to our magazine. Connect with us on Facebook | Twitter | Instagram | YouTube