Did you know that hobbies have a positive impact on children? These aid overall development and enhance their social, cognitive, creative and academic skills. Here are some simple ideas for you
A hobby is something done for recreation and relaxation. It has a personal touch and will depend on what we like or enjoy doing. It could be as simple as collecting shells, growing flowers or, as complex as building elaborate structures using blocks.
According to the Child Development Institute in the US, hobbies benefit children in many ways. It gives a child an opportunity to express themselves, and it allows them to discover themselves and build self-esteem. They are also great educational tools.
A child interested in rock collecting learns about geology and science, and a child in writing stories learns about sentence structure and proper grammar. Hobbies teach children to set and achieve goals, solve problems and make decisions. They can also set the course for what your child becomes later in life as they often turn into lifelong interests or careers.
Here are some hobbies that children under the age of six can pursue:
Gardening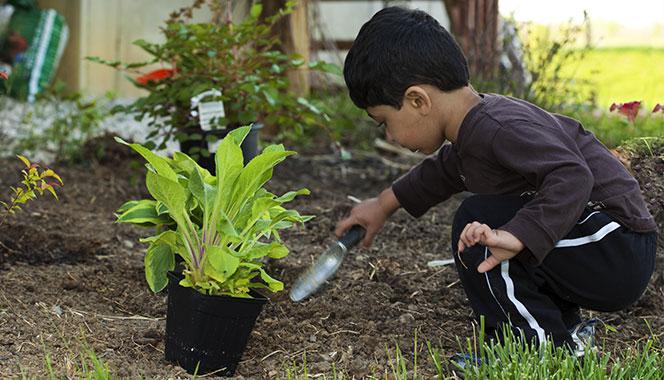 Gardening can be an interesting and fun-filled activity. Children get to make mud pies, play in sandpits, fill pots and sow seeds. Through this, children get insights into raising a beautiful garden with vibrant flowers or growing organic vegetables. The process teaches them about how life begins and how it must be nurtured properly. Gardening can also teach children about patience and hard work.
Painting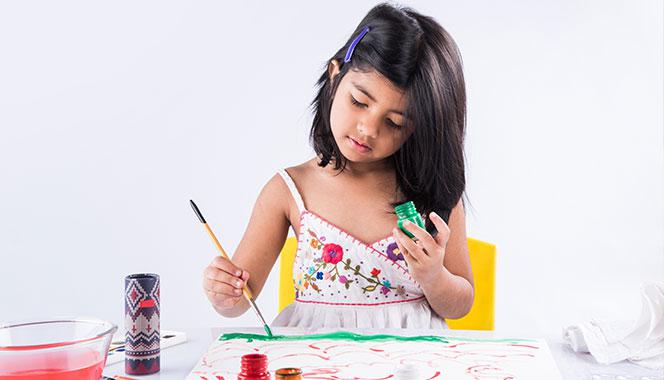 Children need not be artists to begin drawing or sketching. The whole point of taking up painting as a hobby is to have fun, mix colors, create new shades, make shapes, and experiment using their hands, brushes and sponge dabbers. Eventually, the child will learn techniques like creating amazing effects with paint or combining different shades to create a new color.
Creating scrapbooks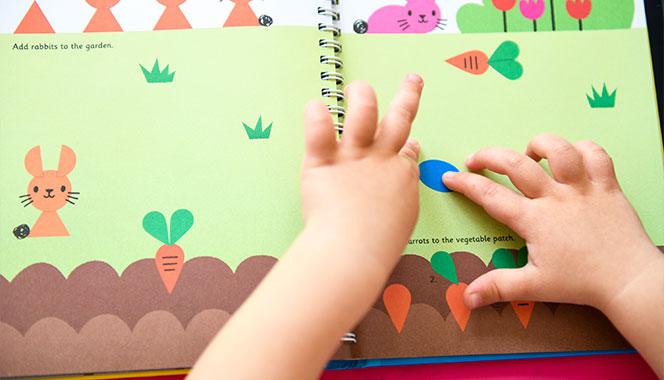 Preserving memories and moments is an essential part of life. It can also develop into scrapbooking, which can be an incredible hobby for a child. They may not understand the importance of what they are doing right now. But years later, it will be wonderful to flip through what they made using pictures and words. Here, parents can lend a helping hand to show them how to make paper books, and help them cut and paste pictures and other images. You can also sit with your child and encourage them to pen their personal thoughts in a scrapbook.
Making models

Creating three-dimensional models is an utterly absorbing activity. With your guidance, children can make cardboard structures like a house or a truck. Eventually, they will learn to do it themselves without help. To make it more fun, you can also get them toys like Lego or building blocks to help them make structures easily. Their imagination is the limit here — they can create animals, houses and vehicles, or anything else that catches their fancy.
Collecting rocks and shells

Collecting, in general, is a great hobby. It gives children a sense of pride when they have collected something rare and unique. Children can be shown or taught how to collect and preserve rocks and shells. After all, rocks in varying shapes and sizes, and from different places can be wonderful to look at and feel. Parents can help children gain more knowledge about why or how a rock has a certain shape or a unique texture. Learning all this can be fascinating for young children. And, they will want to explore more and learn about nature.
Dancing

Dancing is one hobby that can be taken up early. This hobby can build strength and stamina in young children, making them fit and more flexible. Also, dancing does not really require any preparation. So, let your child put on her dancing shoes and just dance!
There are several hobbies that children can pursue. As parents, encourage your child to pick up multiple hobbies but also monitor them, from time to time. As they grow older, children will realize that hobbies are not just fun and engaging activities but those that help them learn about themselves and the world.