Want to add something versatile to your child's diet? Try these healthy cranberry recipes by chef Vicky Ratnani
Team ParentCircle
3 Mins Read
Packed with powerful antioxidants, cranberries are rich in nutrients too. Celebrity chef Vicky Ratnani has crafted delicious dishes out of these little gems of health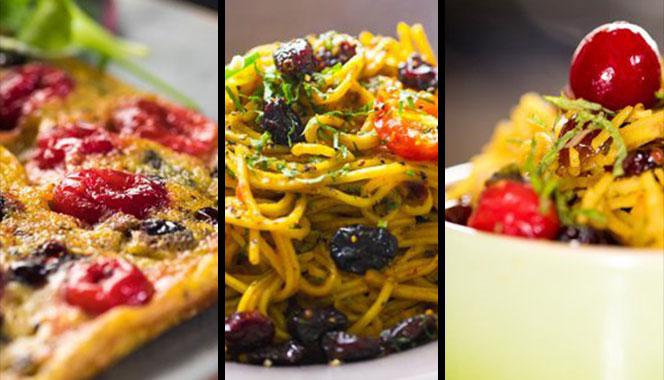 Deep red in color (because of flavonoids called anthocyanins), cranberries are power-packed gems of health. They are one of the best sources of vitamin C, dietary fibre, manganese and also vitamin E, vitamin K, copper and other vital nutrients.
And did you know that cranberries also have heart-healthy and cancer-fighting properties? So, why not incorporate them into your family's diet?
We reached out to celebrity chef Vicky Ratnani to get you started. Check out these three mouth-watering recipes from Vicky, who is known for using unusual ingredients in interesting combinations in his signature dishes.
1. Cranberry and vegetable korma pulao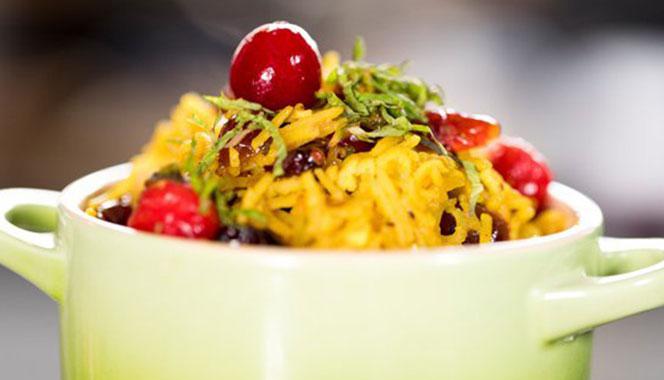 Serves 3 to 4 people
Ingredients:
1 cup Basmati rice
1tbsp olive oil or ghee
1tbsp chopped onion
1tsp chopped ginger
A handful of cashew nuts (unsalted)
1/3 cup frozen cranberries
1/3 cup dried cranberries
1/3 cup capsicum
1/2 cup blanched vegetables
Pinch of coriander powder
1/2tsp turmeric powder
1tsp red chilli powder
1tsp cumin powder
1tsp fennel powder
1tsp clove powder
Salt to taste
Pepper to taste
Few twigs of mint and fresh coriander leaves for garnishing
Method:
Soak the rice for an hour, drain and set aside.
Saute the onions, ginger, garlic, cranberries, cashew nuts in oil or ghee for a couple of minutes.
Add the capsicum and the powdered spices.
Add the drained rice and green beans, carrots, corn, peas or other vegetables of your choice. Cover the dish after adding enough water to submerge the rice.
Add salt and pepper and cook for 15 minutes until all the liquid has been absorbed and the rice perfectly cooked.
Garnish with cranberries, mint leaves and fresh coriander.
2.Cranberry pancake or chilla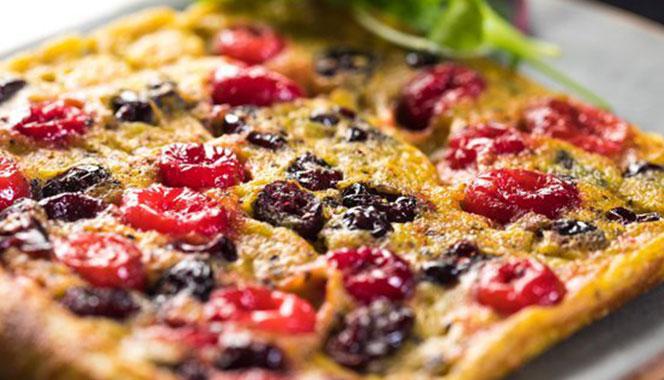 Serves 3 to 4 people
Ingredients:
1 cup bajra flour
1/2 cup atta or whole wheat flour
1/2tsp baking soda
1tbsp chopped onions
1tbsp chopped tomatoes
1tsp chopped green chilli
1/2tsp red chilli powder
1tsp garam masala
1tsp chaat masala
Salt and pepper to taste
2tbsp melted butter
2tbsp dried cranberries
1tbsp frozen cranberries
Method:
Take a clean bowl, whisk all the ingredients into a smooth thick batter. Do not add the cranberries to this.
Let the batter rest for two hours until light and fluffy.
Pour out a pancake on a non-stick pan. Sprinkle cranberries on top.
On a slow flame, cook the pancake for three minutes then, flip over and cook for another three to four minutes, on a slow flame.
Serve hot.
3. Red rice noodles, cranberry pesto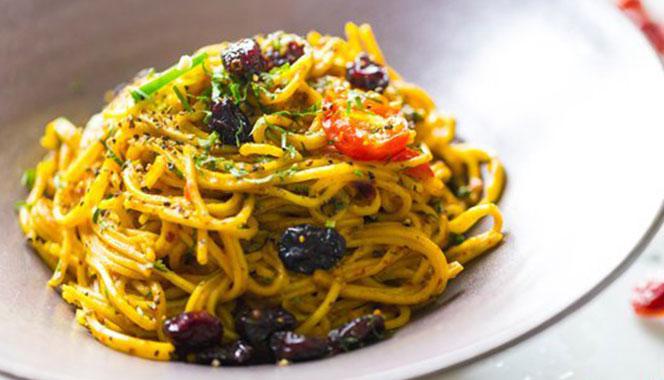 Serves 2 to 3 people
Ingredients:
2 cups red rice noodles, cooked
For cranberry pesto
1 cup dried cranberries
4 cloves garlic (peeled)
1 roasted red bell pepper
1tsp roasted cumin powder
1tsp garam masala powder
2tbsp olive oil
1/2 cup water from the pasta
Salt and pepper to taste
For the seasoning:
1tsp olive oil
4-5 cherry tomatoes cut in half
1/2tsp turmeric powder
1tsp red chilli powder
1tsp garam masala powder
2tbsp cranberry pesto
1tsp fresh coriander chopped
5-6 dried cranberries
Method:
Boil the noodles in salted water for six minutes and keep aside half a cup of this cooking water. Then drain and set aside.
For the pesto, blend the ingredients to make a slightly chunky mix. Use some of the cooking water, if required. Set aside the pesto until needed.
In a pan, heat some olive oil.
Add cherry tomatoes, turmeric, red chilli and garam masala powder.
Saute well, add some water from the pasta.
Add the cranberry pesto.
Add the noodles and toss well.
Season to taste.
Add chopped coriander leaves and garnish with cranberries.
Vicky has travelled the world and hence, infuses global flavours into every dish he creates. This is why you get to enjoy the goodness of cranberries in these ingenious desi yet fusion recipes. What's more, your little one is sure to love these dishes!