Fun science activities for kids can be a good means of introducing your preschooler to science. Here are some fun activities you and your child can engage in.
Why is this so? How can we do that? What is this for? - your child can ask more questions than you can answer! It can get exasperating at times, but curiosity is a part of your little one's nature. And, this helps her learn about the world around her.
So, along with answering your child's questions, engage her in these fun science activities for kids. Not only are these easy to do but also help develop scientific temper.
Science crafts for kids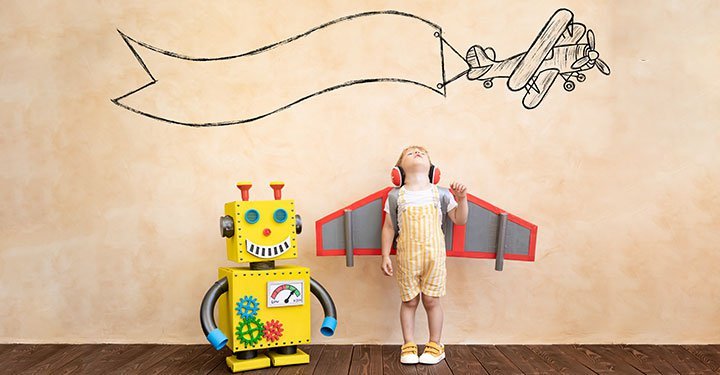 Inviting your child to engage in science crafts for preschoolers is a good way to create in her an interest towards science. Here are a few science crafts for kids that you and your child can do together.
1. Paper airplane
Do you remember those days from your childhood when you made paper airplanes? Unearth that long-lost skill now and show your child how to make a paper airplane.
Materials required
A4 sheet or a piece of A4-sized newspaper
How to do it
Fold the paper in half (lengthwise) to make a line in the centre.
Unfold the paper. Now fold each side to meet at the centreline.
Fold each side again to meet at the centreline.
The dart-shaped airplane is now ready. There are many other ways of making paper airplanes.
How to engage with your child during the activity
While both of you are making the airplane, tell your child in age-appropriate language some facts like how scientists design and build airplanes, how an airplane's engine helps it take off and stay afloat, how an airplane is different from a rocket and so on. Listening to the fascinating facts you tell would surely kindle your child's interest in aerospace.
2. Paper boomerang
Throwing a boomerang and watching it fly across the sky and come back makes it one of the most exciting of all toys. Involve your child in making a boomerang.
Materials required
Cardboard (or thick sheet of paper)
Pencil
A pair of scissors
Glue
Plastic adhesive tape
How to do it
Trace the shape of a boomerang on the cardboard (make 2 or 3 tracings).
Now cut the tracings and glue them together.
Stick the adhesive tape along the edges to make them appear smooth.
The boomerang is ready.
How to engage with your child during the activity
As both of you put your boomerang-throwing skills to test, tell your child about the origin of the boomerang and, in very simple terms, the principle that makes it come back to the person who throws it.
Easy science projects for kids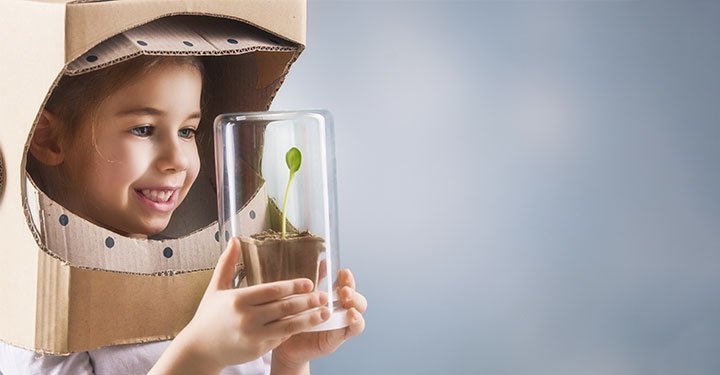 1. Clouds in a jar
Which child wouldn't love to watch fluffy clouds of different shapes floating by in the sky? And, what if your child gets the opportunity to create his own cloud? He would certainly love it, right? So, here you go...
Materials required
A tall and wide-mouthed glass jar with a lid
A cup of boiling water
Food colour (optional)
Hair spray
Four ice cubes
How to do it
Boil the water and pour it into the glass jar (you should do this part).
Now ask your child to add some food colour to the hot water and mix it using a spoon.
Then drizzle some hair spray, quickly close the lid and place the ice cubes on top.
Wait for some time and both of you can see clouds beginning to form and swirl within the jar.
How to engage with your child during the activity
This is one of the simplest experiments to demonstrate the principle of hot air rising up and the cold air moving down, and the formation of convection current (which causes the cloud to swirl). Explain all these in simple language to your child.
2. Left and right reversal
This is a simple experiment that'll explain to your child the concept of reversal of images on mirror reflections.
Materials required
A few sheets of paper
Sketch pens
A mirror
A few sheets of tracing paper
A pencil
How to do it
Ask your child to draw an image on each sheet of paper. For example, an arrow pointing to the right, a face with the left eye open and the right eye closed, a cat with its tail curled to the left and so on.
Once the images are ready, ask your child to keep hold each one in front of a mirror and look at it. She will be surprised to find the image inverted, that is, whatever was pointing towards the right side will now point to the left side and vice versa.
Now trace the images using the pencil on the tracing paper.
Hold up the images on each tracing paper and show them to your child. Then flip them ask your child to observe the change. She will see the same reversal of left and right as in the mirror.
How to engage with your child during the activity
Hold up various opaque as well as transparent objects in light and ask her to look through them. Make her understand that light passes only through transparent objects. Also, show her different objects that reflect and don't such as a stainless-steel plate, a glass door or window, thick cardboard, and so on. This will give her a basic understanding of reflection. Although it may be tough explaining the concept of image reversal to her, you can make her look at herself holding a toy or an object and see the reversal effect on the mirror. This will be a fun activity.
STEM preschool activities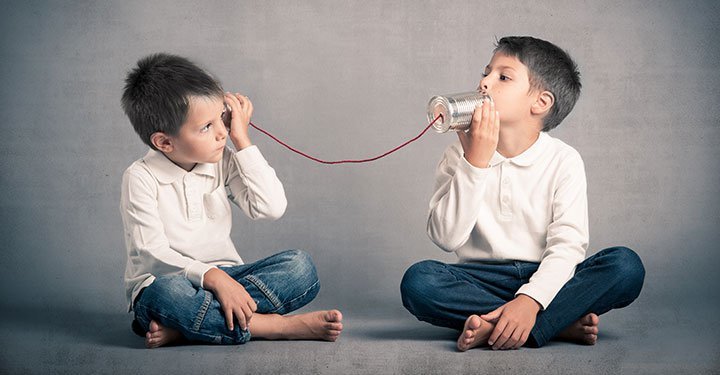 1. Ice cube on a string
Materials required
A glass full of water
A tiny cube of ice
A piece of string
Some salt
How to do it
Take a glass of water and add an ice cube to it.
Give your child a piece of string and some salt in a bowl, and ask him to lift the ice cube using these. Let your child try for some time. If he is unable to do it, go ahead and show him how to do it.
Lay the piece of string across the ice cube and then sprinkle some salt on the string. Wait for a few seconds. Now ask your child to grab the ends of the string and pull the ice cube up. Voila! To his surprise, he can lift it now.
How to engage with your child during the activity
Explain the science behind this. When salt is sprinkled, it melts a thin layer of ice and allows the string to sink in. After some time, the ice re-freezes over the string, allowing it to be lifted.
2. Travelling sound waves
Ask your child to guess how her voice travels through the phone to the person she is speaking to. Encourage her to come up with her own answers. Then you can practically explain the concept to her through this simple activity.
Materials required
Two paper cups
Two matchsticks
A few metres of string
How to do it
Ask your child to use a matchstick to poke a hole through the base of one of the cups.
Insert one end of the thread through this hole and tie it around a matchstick to prevent it from slipping out.
Repeat the same with the other cup. Your cup phone is ready.
Give one cup to your child and hold one yourself and engage in a long conversation.
How to engage with your child during the activity
Explain to your child that when she spoke into the cup, her voice created vibrations in the air inside her cup. These vibrations were carried by the string and transferred to the base of your cup, from which it was transferred to the air inside your cup and to your ears. This will help her understand that sound travels in the form of vibrations in the air, or waves.
3. Magnetic attraction
Materials required
A magnet
Few items like paper clips, steel tumblers, plastic toys, and some wooden items
How to do it
Ask your kid to place the magnet near each item and point out which get attracted towards it and which do not.
How to engage with your child during the activity
Explain to him that magnets only attract objects made of iron. This will also give you the opportunity to tell your child about different metals as well by pointing to such objects in your house.
4. Gravitational attraction
A glass of water or a ball is all you require to give your child a lesson on gravity.
Materials required
How to do it
Give your child a glass of water and ask him to throw it up towards the sky.
Now give him a ball and ask him to throw it up as high as he can.
Ask him why both the water and the ball did not remain suspended in the air.
How to engage with your child during the activity
Explain to him that the Earth acts like a huge magnet and pulls everything towards itself. This magnetic power is called gravity. It is this magnetism which doesn't allow things to remain suspended in the Earth's atmosphere.
Ocean activities for preschoolers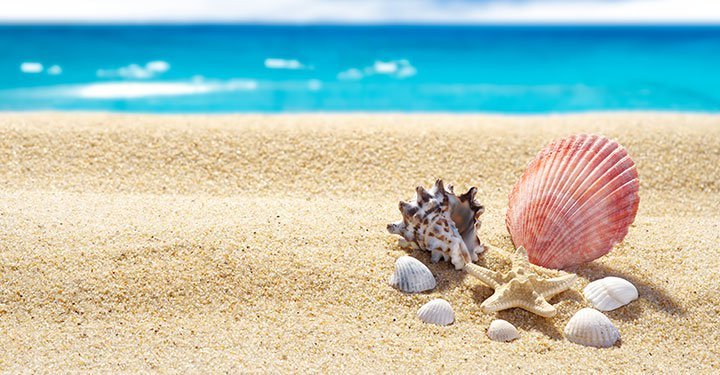 Oceans are a lifeline for planet Earth. So, it is a must for your child to know about the oceans and the seas. Here are a few activities that would help your child in this.
1. Shell collecting and sorting
This can be one of the simplest yet engaging activities for any preschooler.
Materials required
How to do it
On your next trip to the beach with your child, take along a bag as well.
Walk in the sand collecting shells of different shapes, colours and sizes.
When you come back home, ask your child to sort them based on their sizes and colours.
How to engage with your child during the activity
This activity is not only interesting but also helps with the cognitive development of your child when she engages in sorting and counting. So, you can not only have fun while collecting and sorting the shells along with your child, but you can also count along with your little one. This way she will become familiar with numbers. Also, you try out different types of sorting - based on size, shape, colour, texture, pattern and so on.
2. Ocean collage
If you live in a place where there is no ocean nearby to take your child to, then you can engage your child in creating an ocean collage.
Materials required
Pictures of lifeforms found in oceans
Chart paper
Glue stick
How to do it
Buy or download pictures of various life forms found in the oceans.
Give your child some chart paper and ask her to glue the pictures to it.
She can also go ahead and write the names of the life forms she knows.
Once your child has finished, help her fill in the names of life forms that she may have missed.
How to engage with your child during the activity
As you cut and stick the pictures on the chart paper and write the names of various lifeforms, talk about each sea creature to your child. Highlight their characteristics, habits, etc.
Solar system activities for preschoolers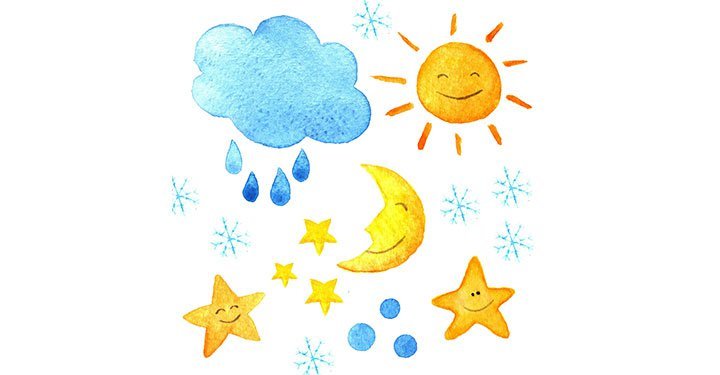 Our planet Earth is a part of the solar system. Therefore, it is necessary for your child to learn about the solar system. Also, who knows, once you kindle her interest in space science, she may turn out to be the first astronaut in your family! These solar system activities for preschoolers is the perfect way of arousing your child's curiosity in space science.
1. Drawing the sun and the moon
While it's easy to look at the moon and admire its beauty, it's almost next to impossible to gaze at the sun. So, one of the best ways of explaining a few facts about these heavenly bodies is through drawing and painting.
Materials required
Plain white paper
Crayons or water colour or colour pencils
How to do it
Sit with your child and draw the image of the sun. Ask her to look at what you have drawn and draw the sun but in her own way.
For the moon, draw the various phases and explain them to your child.
How to engage with your child during the activity
Tell your child about the eight planets, what the sun is made of, and what the spots on the moon are.
2. Making a sundial
Long before clocks were invented, humans came up with the sundial to tell the time. Sit with your child to make a sundial and help him understand how the sun can help us know the right time.
Materials required
A round piece of cardboard or a thick paper plate
12 beads (same colour or various colours)
Two pencils (one sharpened and one unused/new)
How to do it
Make a hole in the centre of the cardboard. Apply some glue around the pencil and stick it in that hole.
When the time is 8 a.m., go to your terrace or a place at home where there is sunlight.
Place the circular cardboard on the floor. Ask your child to write 8 at the edge of the cardboard where the shadow of the pencil falls, and stick a bead there.
Leave the dial in the sun and go in. Come back an hour later at 9 a.m. and ask your child to mark 9 where the pencil's shadow falls, and stick a bead again.
Repeat this every hour. However, while doing this, make sure that you and your child do not change the position of the sundial.
How to engage with your child during the activity
Tell your child about the importance of time and routine and how today, the clock helps us to know the time.
Space activities for kids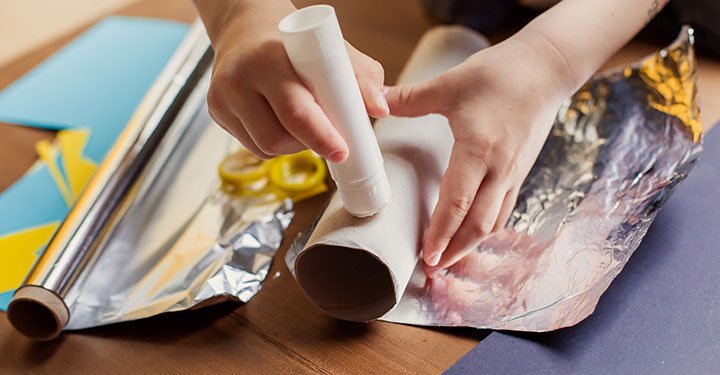 Do you remember how much you wanted to fly to the other planets and stars as a child? Well, space has fascinated children of every generation, and your child would be no exception. Here are a few space activities for kids that your child would love to engage in.
1. Making a rocket
If your child dreams of flying in a rocket to distant stars, then this is the perfect activity for her.
Materials required
Toilet paper roll
Colour paper (your child's favourite colour)
Glue
Scissors
How to do it
Ask your child to wrap the toilet roll in the colour paper.
While your child is wrapping the toilet roll, you can make the cone of the rocket. For this, cut a circle from the colour paper. The circle should be a little bigger than the diameter of the toilet roll.
Cut halfway into the circle and fold it to make a cone.
Now ask your child to apply some glue to the edge of the toilet roll and fix the head of the rocket.
You can also cut 2-inch strips of orange-coloured paper and stick it to the bottom of the rocket. This would appear like flames coming out of the rocket's engine.
How to engage with your child during the activity
While both of you are engaged in this activity, you can tell your child some facts about rockets like where rockets store fuel, their speed, how astronauts stay and work inside rockets and how rockets return to the Earth.
2. Solar system jigsaw
This is a very simple game to help your child learn the names of planets and the sequence of the planetary system.
How to do it
You can either draw all the eight planets and the sun on chart paper or download the picture of the solar system and take a printout.
On each image of the sun and planet, write the number which denotes their place in the solar system. For example, 0 for Sun, 1 for Mercury and 2 for Venus.
Also write some facts about that planet on the image.
Now cut the picture into four or five parts.
Mix all the pieces and give them to your child to put them together.
How to engage with your child during the activity
Once your child has finished the activity, tell him in very simple terms about the atmosphere on various planets, why life survives on the Earth, and how gravity would affect your child when he lands on different planets.
Volcano activities for preschoolers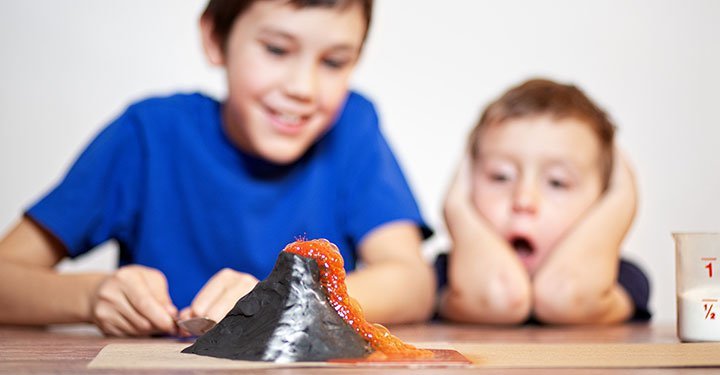 Volcanoes have shaped the destiny of our planet. From affecting the climate to creating rock formations, volcanoes have played an important role in the Earth's geography. Here are a couple of fun volcano activities for preschoolers your child would enjoy doing.
1. Baking soda volcano
Materials required
5 tbsp of baking soda
1 tbsp of dishwashing soap
200 ml of vinegar (preferably in a bottle with a nozzle)
Red water colour
A tall plastic cup or a jar
Water
How to do it
Go to your backyard and ask your child to make a little mound with soil or pebbles and place the cup facing up, half-buried in the mound. (If you live in an apartment, you can use a sand tray.)
Pour water into the cup until it is three-fourths full.
Add the dishwashing soap, baking soda and water colour to the water. Mix well.
Now, give your child the vinegar and ask him to pour it into the cup until foam starts forming.
How to engage with your child during the activity
As the foam flows down the slope, tell your child this is how lava flows down from a volcano. Tell her why volcanoes erupt and what flowing lava does to everything that comes in its path.
Note: Instead of a cup/sand/pebbles, you can also use playdough to make the shape of a volcano and pour and mix the contents in it for a more natural look.
Not only does teaching science the fun way spark your child's curiosity, but it also teaches her how to think about a problem and come up with solutions. Also, such fun activities help to dispel the notion that science is a difficult subject to learn and master. So, let your little scientist learn to fall in love with science as she engages in these activities.
About the author:

Written by Arun Sharma on 31 August 2017; updated on 19 November 2020
The author was associated with the healthcare industry before becoming a full-time writer and editor. A doting father to two preteens, he believes in experiential learning for his children. Also, he loves mountain trekking and nature trips.
Looking for fun ways to keep your preschooler engaged at home during the pandemic? Check out Little Learners at Home, a home learning programme specifically designed for 3 to 5 year olds by our team of experts.

For expert tips and interesting articles on parenting, subscribe now to our magazine. Connect with us on Facebook | Twitter | Instagram | YouTube
Join our Circles to share, discuss and learn from fellow parents and experts!