No more worrying about kitchen accidents, try out these six simple and easy no-fire cooking recipes for children
Monali Bordoloi
3 Mins Read
No-fire cooking can be great fun for kids and parents do not have to worry about any kitchen mishaps too. Here're some simple yet sumptuous snacks your child can make on her own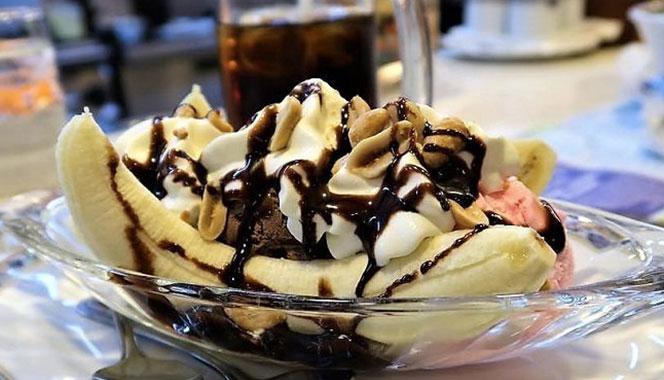 Don't we all love to see our children eat good food? It is said that if you can involve your child in the cooking process, right from the beginning, it will help them build a healthy attitude towards food as they grow older. In fact, many children are interested in cooking, but sometimes, we parents don't let them help or come into the kitchen, fearing accidents. But with no-fire cooking, there are no such worries.
The next time your child and her friends plan a get-together or a sleepover, why not get them to make their own snacks? Instead of ordering food online, encourage your child and her friends to try these no-fire cooking recipes.
The best part is you don't have to worry about any fire-related accidents in the kitchen.
1. Chocolate banana sundae
Makes for 4 people
Ingredients:
4 ripe bananas, frozen
Chocolate syrup
4 scoops of vanilla ice-cream
1 tbsp grated coconut
Method:
Place four dessert bowls
Put a scoop of ice cream into each bowl
Peel and cut the bananas into thin slices
Put the sliced bananas on top of the ice cream scoop, in every bowl
Drizzle generously with chocolate syrup
You can also garnish it with grated coconut
Your delicious dessert is ready
2. Stuffed dates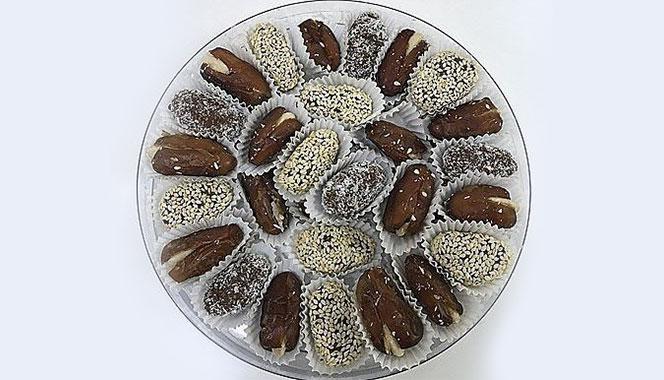 Makes for 2 people
Ingredients:
10 large-sized dates
5 cashews
5 almonds
2 tbsp honey
1 tbsp roasted sesame seeds
Method:

Help your child deseed the dates
Put one cashew into the hollow part of every date
Now, stuff an almond each into every date
Drizzle honey over the dates
You can coat the dates with roasted sesame seeds
Your child's bite-sized dessert is ready
It can be a healthy snack as well
3. Chia seed pudding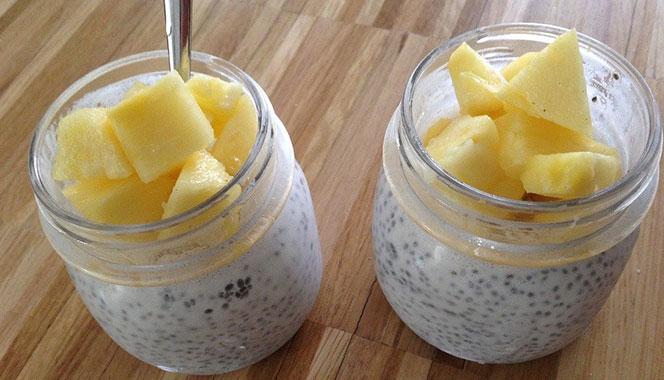 Makes for 2 people
Ingredients:
2 tbsp chia seeds
2 tsp honey
1 cup of any flavored or plain yoghurt
Half cup milk
Chocolate chips
Dried fruits
Method:
Soak chia seeds in half a cup of milk, in a large bowl
Then, add a half cup of yoghurt to the chia-milk mixture
Refrigerate overnight
In the morning, the chia seeds will have a creamy consistency
Add the remaining yoghurt and, give the bowl a nice stir
Top up with your child's favourite dried fruits or nuts
You can also add chocolate chips if you like
Your no-fuss and healthy chia seed pudding is ready
4. Vegetable sandwich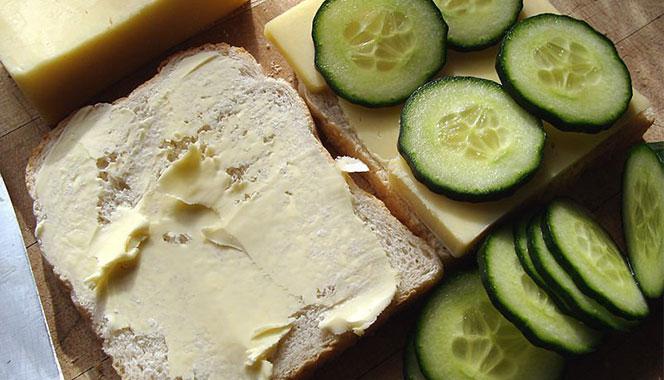 Makes for 2 people
Ingredients:
4 slices sandwich bread
1 tbsp mayonnaise
6-7 slices cucumber
6-7 tomato slices
A pinch of chaat masala
1 carrot grated
Salt to taste
Method:
Spread mayonnaise on all four slices of bread
Put the cucumber slices on two slices of bread
Arrange the tomato slices on top of the cucumber
Spread grated carrot over the cucumber-tomato layers
Then, sprinkle salt and chaat masala
Cover with the remaining two slices of bread and press down gently
Your vegetable sandwich is ready to serve
5. Puffed rice (murmura) chaat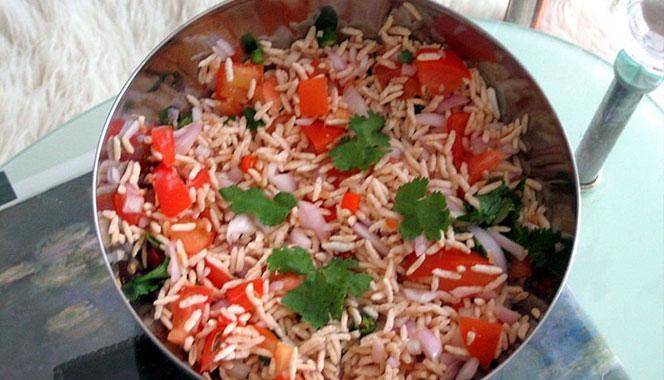 Makes for 4 people
Ingredients:
2 cups puffed rice (murmura)
A half-cup of green moong sprouts
1 medium-sized onion finely diced
1 large tomato finely diced
1 large carrot grated
Salt to taste
1 pinch chaat masala
A handful of finely chopped coriander leaves
2 tsp lemon juice
Method:
For this recipe, help your child with the dicing and grating of vegetables
Take a large bowl and put all the ingredients into it, except for the puffed rice
Mix evenly
Add the puffed rice at the end just before serving
Then add a squeeze of lime juice over the mixture
Serve the chaat in plates and garnish with coriander leaves
Note: You can also add finely chopped green chillies, for older children.
6. Cheesy nacho bites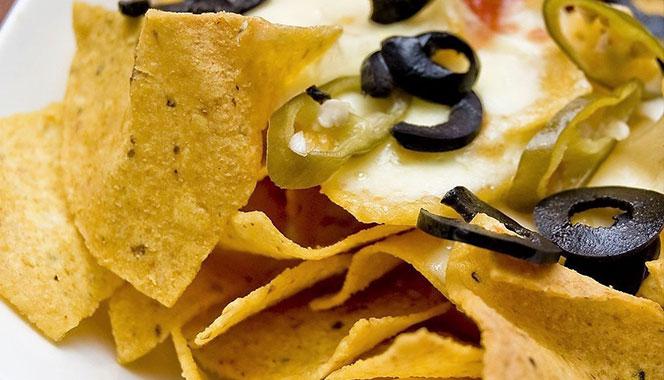 Makes for 4
Ingredients:
One packet of nachos chips
Or you can use any branded salted biscuits
2 cheese slices
5 diced black olives
To make salsa:
2 tomatoes
Salt
A handful of chopped coriander
Method:
For the salsa: dice the tomatoes finely, add salt and a few drops of olive oil
Mix in the chopped coriander. Keep the salsa aside
Then, tear each cheese slice into four pieces or strips
Take a nacho chip or salted biscuit and place a cheese strip on it
Put the salsa on the cheese strips
Top each salsa-and-cheese strip with diced olives
Your crunchy nachos cheesy bites are ready to snack on.