Do you love using the peace sign emoji? Good to hear. However, that emoji stands for something else. On World Emoji Day, we bring you the ultimate guide to the actual meaning of popular emojis
"Emojis are by no means taking away from our written language but rather accentuating it by providing a tone that words on their own often cannot. They are, in a sense, the most evolved form of punctuation we have at our disposal."? Emmy J. Favilla, A World Without "Whom": The Essential Guide to Language in the BuzzFeed Age
Emojis - they are literally everywhere. Be it texting, posting on social media, and even in online articles and blogs - you use several emojis to convey your feelings. However, are you certain that what you are saying with your emojis are, in fact correct?
Did we get you thinking? Well, to tell you the truth, there are many emojis that mean something but are being used to signify something else. Read on to find out if you are using it right or not.
Emojis: Today's universal smartphone language
"A picture is worth a thousand words." We are all familiar with this popular saying that still stands strong in today's day and age. Except, we can all agree and say the word 'picture' can be replaced by today's universal language - emojis.
From showing happiness to displaying anger, from wanting to say that you are confused to stating your undying love - emojis have become the unofficial language to express feelings by people the world over while using the ubiquitous smartphone.
But what does each emoji really mean? Are they as simple to understand as they look? Worry not. ParentCircle brings you the definitive guide to the 'real' meaning behind each of the emojis you use daily. Or even, the ones you are typing away right now on your phone as you read this.
History of emojis
Expressing one's emotions via the smartphone has transformed from the simple 'colon and end bracket' to signify a smile to complex characters or emojis. Who knew one could convey so much through tiny pictures of food?
Before the ascend of emojis into an almost indispensable part of today's smartphone language, there were emoticons - facial expressions made with punctuation marks. This, before emojis took over our smartphones and over the world and made texting colourful and fun.
For this, we must thank Shigetaka Kurita, an engineer at the Japanese phone company, NTT Docomo, who created emojis in 1998. The name combines two Japanese words - e that means pictures, and moji that means character. Kurita has often said that he drew inspiration for emojis from manga (Chinese characters) and international signs for bathrooms.
Fascinating, is it not?
Different types of emojis and their 'actual' meaning
1. The Bowing Man: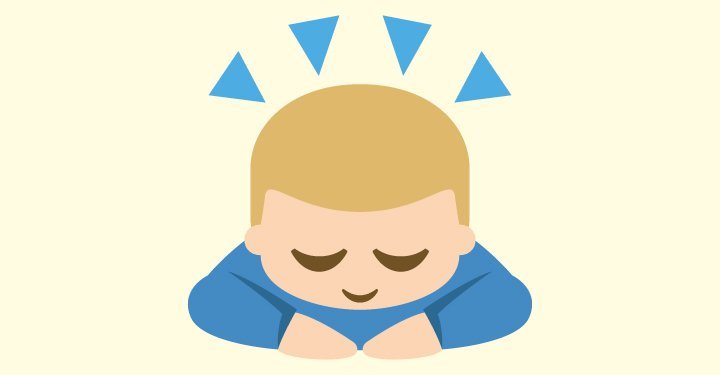 This emoji is often mistakenly used by many to signify a thinking man but it is not. This emoji signifies the act of bowing deeply, which is known as dogeza in Japan.
2. Person crossing hands: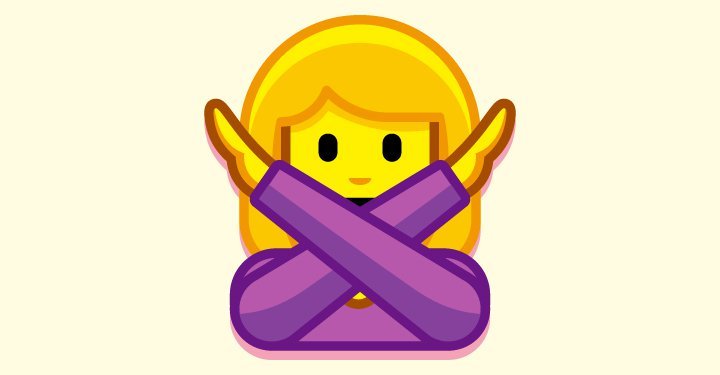 No, this has nothing to do with a person making the X symbol or showing some karate move. This emoji was created to depict a person gesturing no.
3. Smiling face with open mouth and smiling eyes: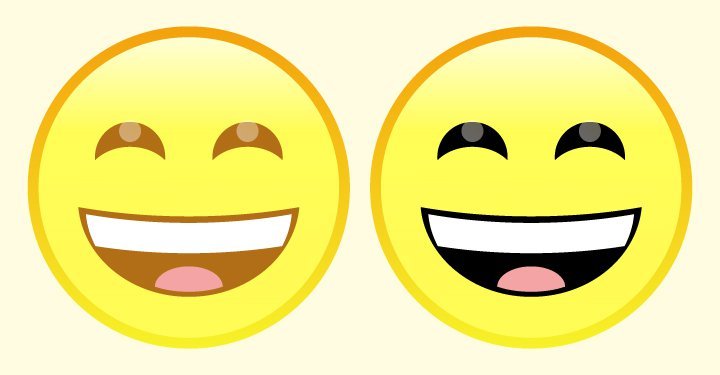 This is similar to the basic smiley face emoji. The slight difference is when a person uses this emoji, he wants to express a greater level of happiness.
4. Smiling face with smiling eyes: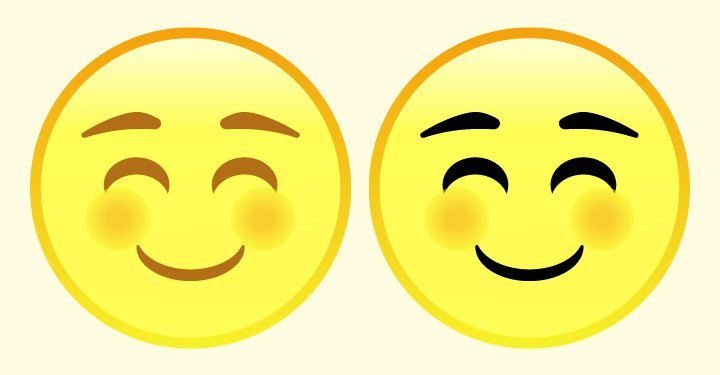 These are the most used emojis across the world. They simply mean the user is happy or feeling positive. Also, as one emoji user pointed out, they may be used to remove negativity between two users following an argument.
Rahul Tripathi, a quality analyst, says, "I often use the basic smiling face emoji to cool down any sign of conflict between me and my friends after we have had an argument or have criticized each other."
5. Smiling face with open mouth and cold sweat: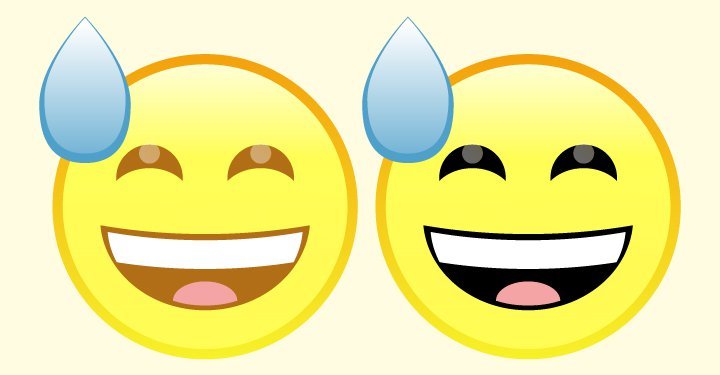 This emoji is used to show happiness but with a hint of relief. Users of this emoji will testify to use this emoji to express their joy and happiness at how a negative event turned out fine.
For instance, you could always use this emoji to explain how you passed a difficult test or got through a gruelling day at work.
6. Face with tears of joy: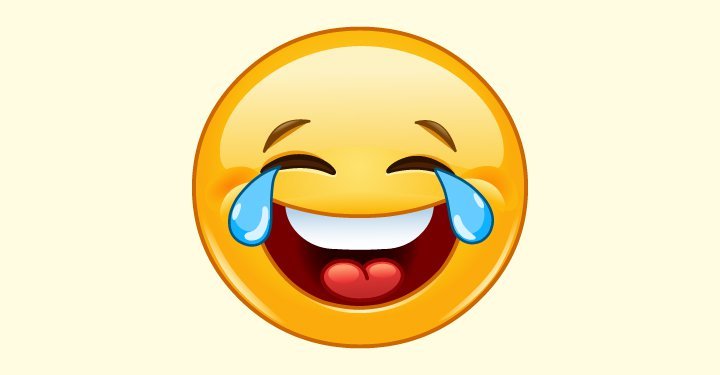 This is one emoji that is probably on the favourite emoji list of most users. It is used to depict laughter with tears rolling, at a funny joke, picture, a meme or a video that is sent on the phone. WhatsApp users will confirm to having this on their commonly used emojis list.
LOL anyone?
7. Rolling on the floor laughing face smiley: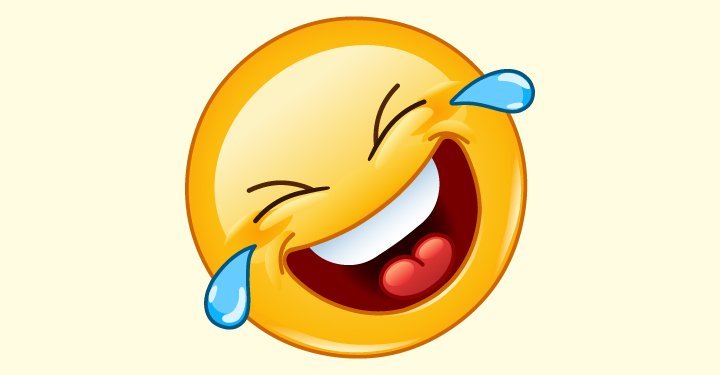 Another commonly used emoji, this is the latest iteration of the ROFL, a popular Internet slang.
8. Face with steam from nose: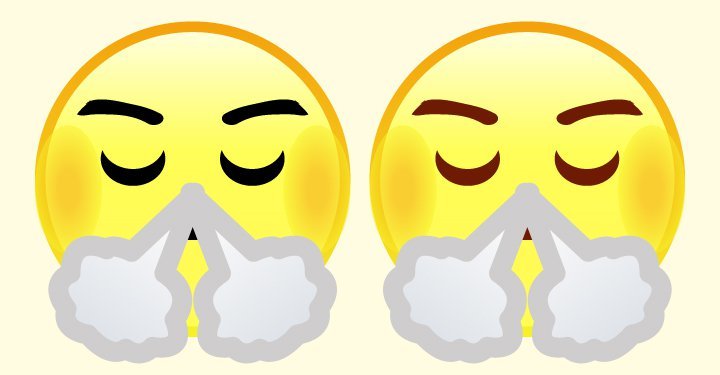 Many users perceive this emoji to express anger or resentment. Not really. It means expressing triumph after great frustration or struggle. Time to find another emoji to show your anger, perhaps?
9. Hushed face: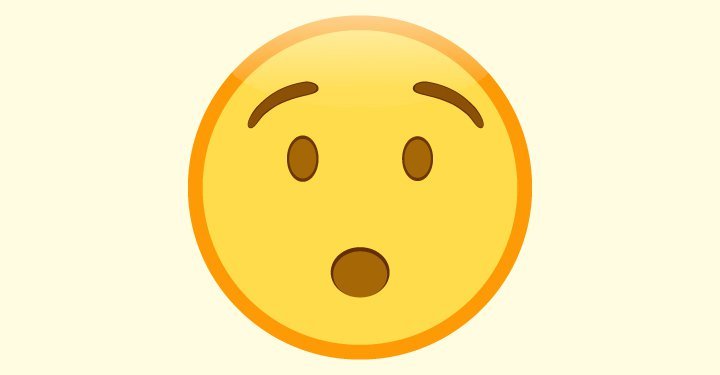 A great example of a misunderstood emoji would be the hushed face emoji. It's representation is someone who should be kept quiet, but many users think that this emoji can be used to depict surprise or astonishment.
10. Upside down face: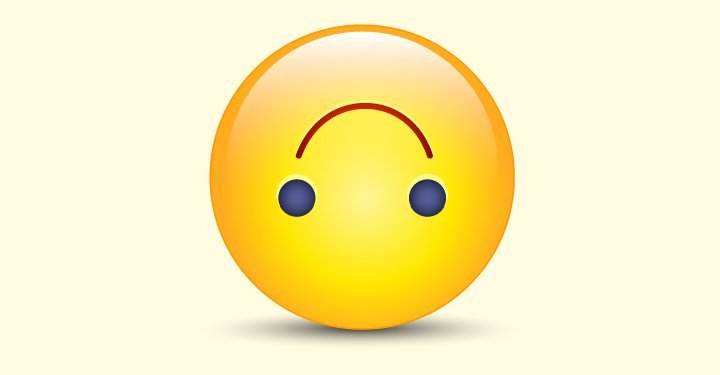 No, this is not some error on the part of the creator or a technical glitch with your phone. This emoji simply means that you are not being serious or rather, taking about some issue or topic that makes no sense.
11. Zany face: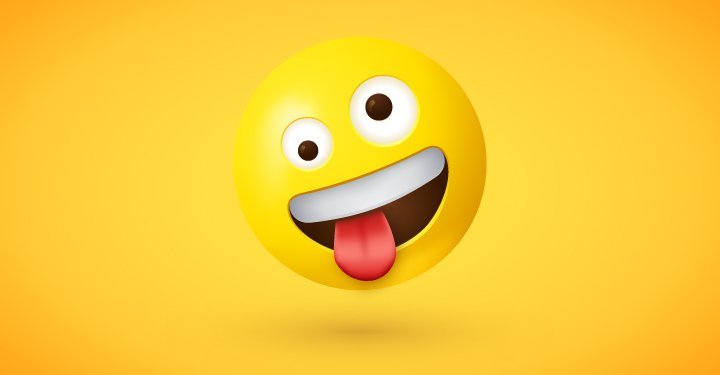 Used alongside with the laughing smiley, the zany face smiley is used to imply that you find something or someone silly but not funny. The next time someone sends you a lame joke on your phone, reply with this.
12. Smiling face with sunglasses: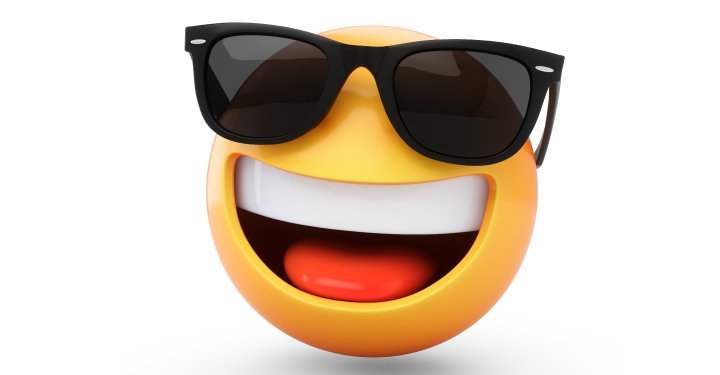 So, you think you are cool and hip? Well, then this emoji is perfect for you. The smiling face with sunglasses is used to show coolness and sometimes, even used to imply that the recipient can deal with it.
13. Flushed face: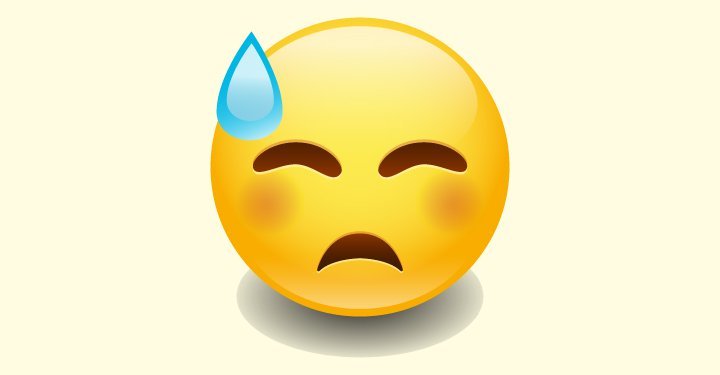 Goofed up the office presentation? Forwarded a WhatsApp joke to the wrong person by mistake? Well, the flushed face emoji shows embarrassment for an awkward situation or a mistake made.
14. The nerd face: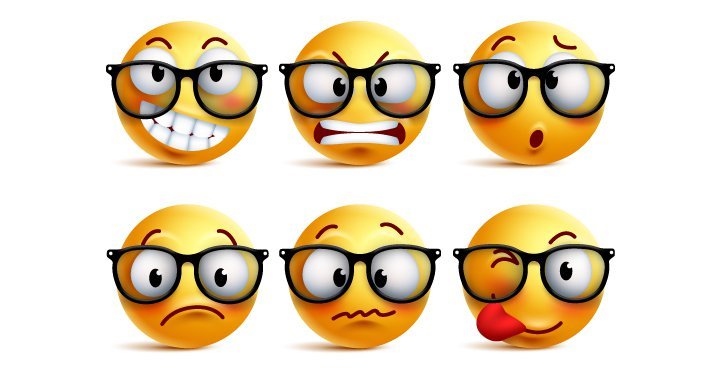 As the name suggests, the nerd face emoji is used to show intelligence or passion for a particular topic or subject. The irony of this emoji lies in the fact that many people use this to respond to a joke or a funny comment. So wrong, we say.
15. Call me hand: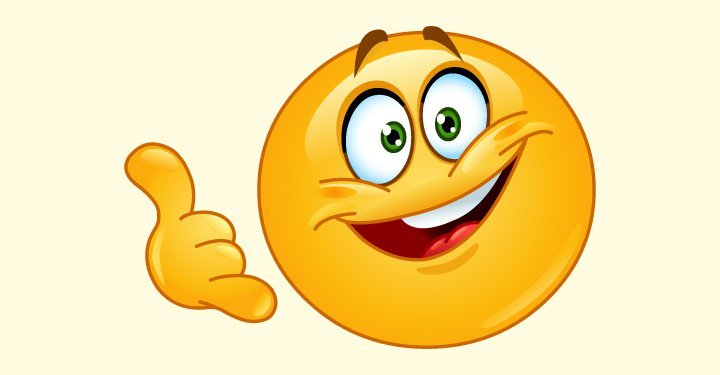 No, this emoji is not a rock sign. Although, the call me hand emoji can have numerous meanings depending on context, the most accepted one is that the person using this emoji wants to talk over the phone. Pilots also use it to wish each other good luck.
16. Person with folded hands: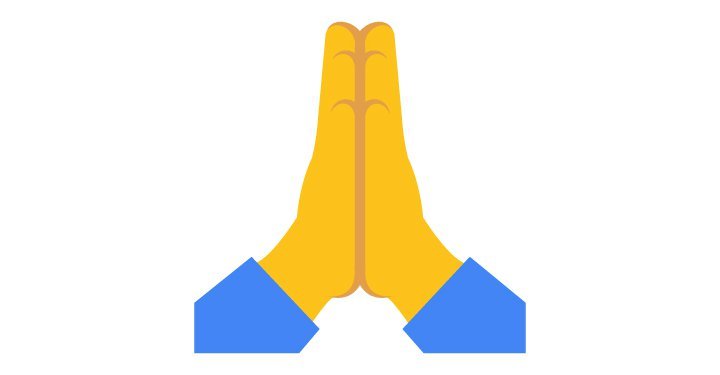 While many use this emoji to express something religious, it is also used to say thank you or to show pleading.
17. Persevering face: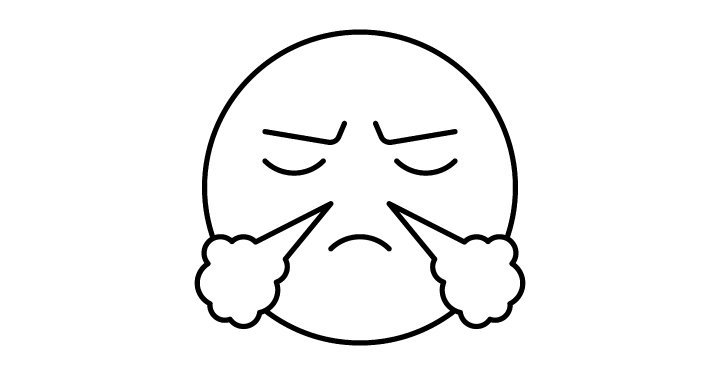 This emoji is used to show that the user is struggling with a situation but still carrying on through frustration.
18. Zipper-face mouth: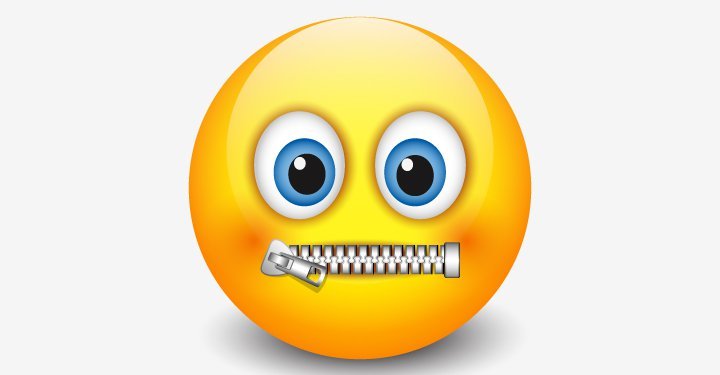 Many emoji users have used this emoji to signify that one can keep a secret. However, this emoji is used to say that one cannot convey the right words at a given point in time.
19. Smiling face with halo: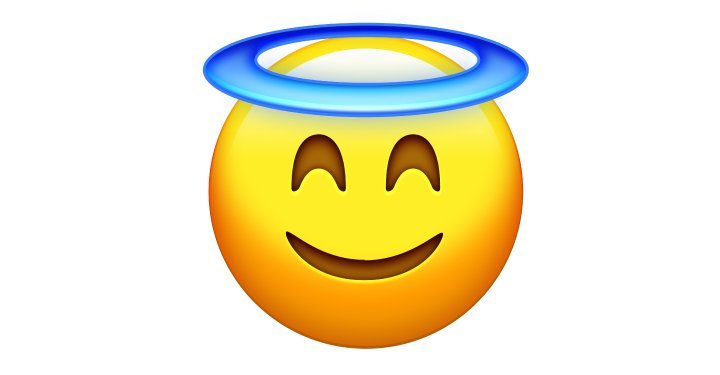 This emoji has nothing to do with angels. It shows innocence and can be used seriously or even humorously. For instance, this is the perfect emoji to message your friends on a weekend to state that you would prefer to stay at home.
Emojis have become ubiquitous in today's world and, if we may, an integral part of daily life. These cute characters have the ability to convey the sender's thoughts and feelings in a matter of seconds.