Introduce your children to these five delicious smoothie recipes that are not only tasty but pack a healthy punch too
Sahana Charan
2 Mins Read
Sahana Charan
Follow
Written by Sahana Charan and published on 15 June 2021.
A glass of milk every day can boost energy and provide important nutrients to your little child. Try some of these amazing smoothies and serve up goodness at home to your child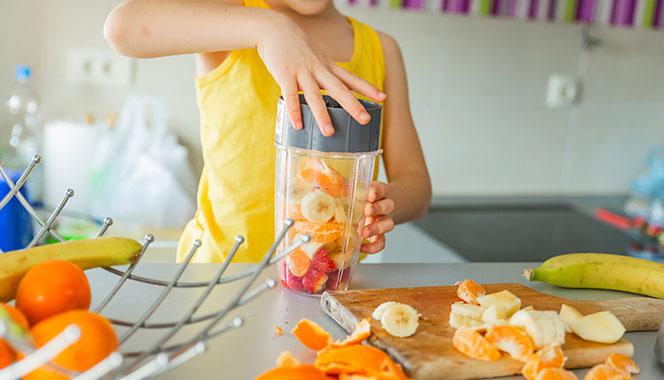 Does your child frown every time you put a glass of milk in front of her? As a parent, do you sometimes struggle to come up with innovative ideas to make that plain glass of milk more appealing to your little one? Most parents would have faced this situation sometimes.
The majority of parents want their children to have milk at least once a day because it provides essential nutrients necessary for proper growth and development. The calcium and Vitamin D present in cow milk helps in preserving bone health.
So, we have made your work easier. These smoothie recipes are sure to entice your little one. What's more, if your child is lactose intolerant, you can always swap cow's milk with nut/soya milk.
1. Banana Peanut Butter Smoothie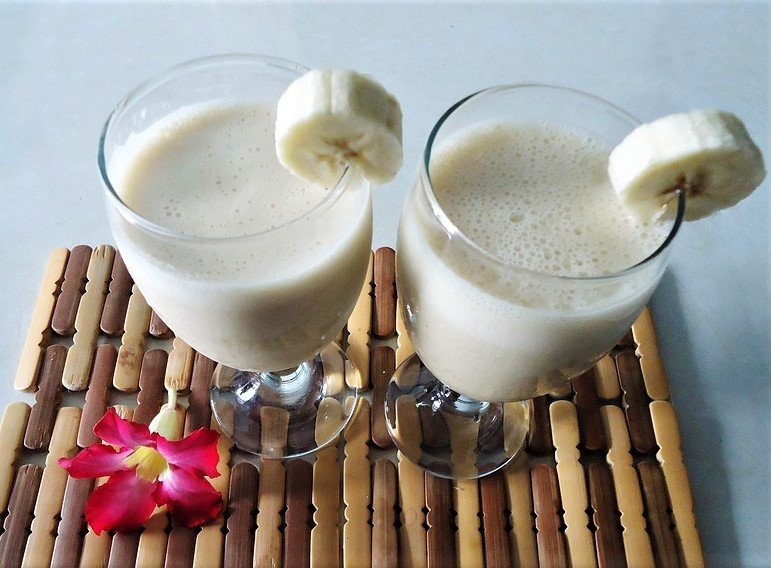 Makes: 2 glasses
Ingredients:
2 ripe bananas, frozen
2tbsp peanut butter
1tbsp honey
200ml milk
2 drops of vanilla extract (optional)
2tbsp roasted and crushed peanuts
Method: 
In a blender, combine the bananas, peanut butter, milk, honey and vanilla extract till you get a smooth consistency.
Pour the mixture into two, tall glasses or mason jars and top it up with roasted peanuts.
Your creamy and healthy smoothie is ready to serve.
2. Strawberry Cheesecake Smoothie
Makes: 2 glasses
Ingredients:
1 cup strawberries
1 cup thick yogurt
1 cup milk
2tbsp cream cheese
1tbsp honey
Method: 
Blend all the ingredients together till they are combined well.
You can substitute regular cow milk with almond or cashew milk.
You can also use any frozen berry mix if fresh strawberries are not available.
Enjoy this luscious smoothie with your children
3. Chocolate Almond Smoothie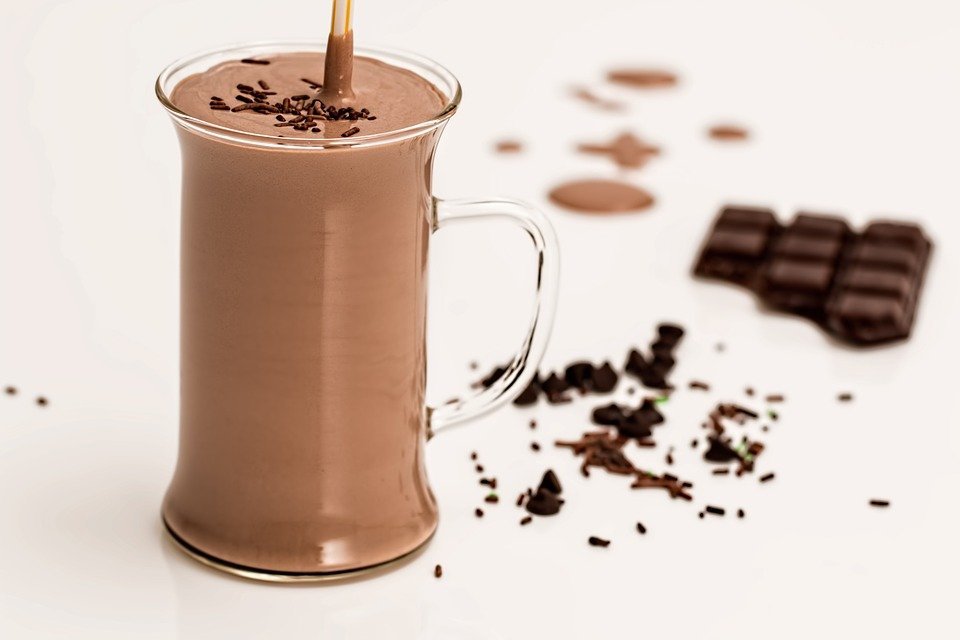 Makes: 2 glasses
Ingredients:
3tbsp drinking chocolate
200ml almond milk
1tbsp sugar or honey
1tbsp crushed almonds
2tbsp crushed chocolate biscuit (optional)
Method: 
Blend the almond milk, drinking chocolate and honey/sugar in a food processor.
Roast the crushed almonds lightly.
Once you get a smooth liquid, pour it into glasses and sprinkle the crushed almonds.
You can make the smoothie look more appealing by topping it up with the crushed chocolate biscuit.
4. Dried Fruits Smoothie
Makes: 2-3 glasses
Ingredients:
1 cup mixed dried fruits (almonds, cashews, pistachios, raisins)
3 dried figs
5 dates
A pinch of cardamom powder
1tbsp honey
2 cups milk
Method: 
Soak the mixed fruits and figs separately for a couple of hours.
In a mixer-blender, combine all the ingredients including the soaked mixed fruits and figs.
If you feel the consistency is too thick, use a little more milk.
Pour the smoothie into glasses filled with crushed ice and top with a few chopped nuts.
5. Avocado Apple Smoothie
Makes: 3 glasses
Ingredients:
1 apple
1 avocado
2tbsp honey
A pinch of cinnamon powder
2 cups milk
Method: 
Core the apple and cut it into cubes.
Scoop out the flesh from half an avocado.
Put all the ingredients into a blender and blend well.
Pour into glasses and serve.
Enjoy these recipes with your children on a hot summer day at home. These smoothies make a hearty meal and can be served for breakfast as well.