Wondering what to do with those cute clothes and toys your children have long outgrown? Here are some novel ideas to put them to good use
All parents express their love for their children in different ways — gifting is just one of them. We enjoy showering our little ones with clothes and toys, forgetting in the process how fast they grow. Children quickly outgrow almost everything we buy for them and we keep buying new things that are more age-appropriate.
Most of us have the habit of saving up our first child's clothes and toys for our next child. But when we are sure there are going to be no more children in the house in the near future, what do we do with all the lovely things that we bought? Of course, you can give it away. Some stuff we may want to cling on to as they bring back precious memories of our children's babyhood and childhood. But there are some children's stuff you may have that can be put to good use. Here are some interesting ideas to help you repurpose your child's old stuff:
Baby clothes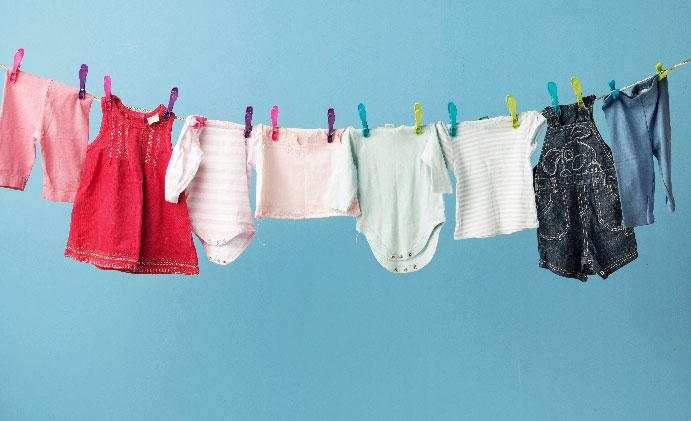 Remember those tiny, cute clothes you bought for your child? Now you don't know what to do with these as she has outgrown them. Here is a perfect idea that will not only bring those beautiful memories back but also act as a lovely gift to your child when she grows up—a baby clothes-adult size quilt!
Multicolored or mono-colored, an adult size quilt can accommodate more than five baby clothes. It would be best if the clothes used are cotton so that the quilt is even more comfortable. A repurposed quilt is perfectly washable and can be used for a long time.
Food jars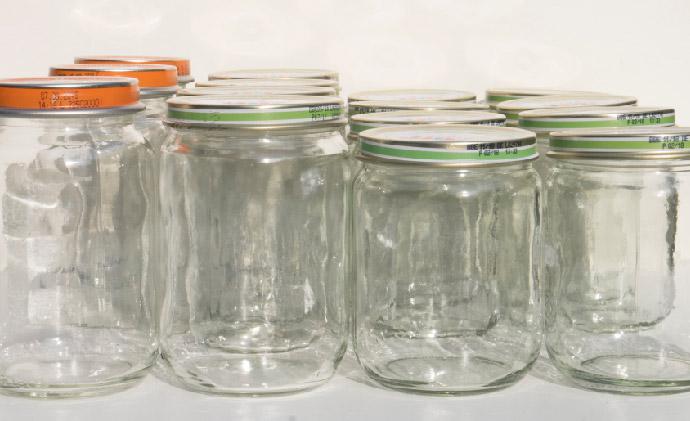 These are too cute to be thrown away. So why not wash them and collect maybe 10 of them to make beautiful mini window planters?
Some of the healthiest herbs known are the tiniest and they can be easily grown in mini food jars. Not much water or sunlight is needed to grow them and they will add to the decor of your dining room.
Glass jars are great for kitchen storage as well. They can also be used as piggy banks for older children. The lid can be sealed with glue to the jar and a small portion cut out on top for the money to be dropped in. Or you can paint it to look more colorful.
Baby cribs
Children typically outgrow their cribs by the time they are 5 or 6 years— or when they become old enough to climb out of them and not fall off a bed. Cribs can be used to make other kinds of furniture. They are great as chairs and cushioned sofas. But if the cushion or the bed is worn out, they can be used as tables for older children.
Cribs can be placed anywhere around the house, on the balcony or as add-on furniture in your mini garden. The advantage is that they are sturdy and can be used by adults as well.
Skateboards
Children never seem to outgrow their craze for skateboards. But the size of the skateboards keeps changing from time to time, which means the older, smaller ones must be junked. Here's a great way to use old skateboards as shelves cum wall decor to place your child's toys, books and other knick-knacks.
All you need is some drilling and nailing skills and an L-angle tool and you'll have a novel and beautiful shelf on the wall.
Teddy bear wall hanger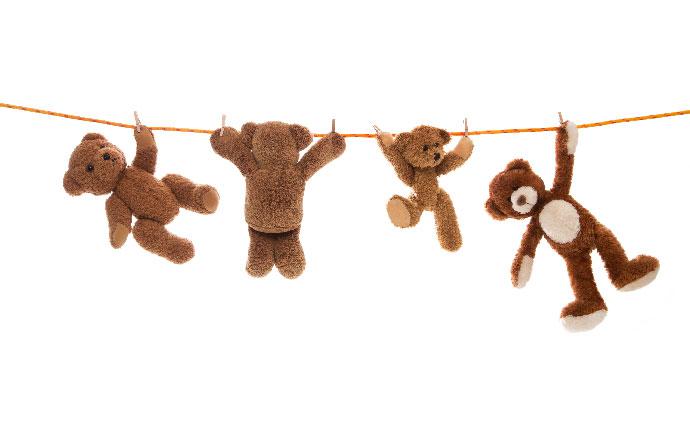 Girls or boys, they all love stuffed animals. Some just don't outgrow them even when they are in their teens. But most do and you will probably be left with a pile of cute stuffed toys. Here is something you can do with them.
You will need:
Teddy bears of different sizes (Preferably of low weight)
Twain and needle
A wall to hang them on
Nail and hammer
Method:
Mark two points on the wall horizontally and draw a line from one point to another
Hammer in nails at these points and tie a string connecting the two
Use clothes clips to hang all the teddy bears or use twain and needle for a stronger hold.
Now you have a beautiful wall with a cute teddy hanging.
Badminton racquet mirrors
Do you have a sporty child who loves to play badminton? Here is what you can do with old, worn-out badminton racquets.
You will need:
Old badminton racquets
Scissors
Hot glue gun
Mirror of the same size as the rim of the racquet (You can get this custom cut at the store)
Method:
Cut out the racquet's guts (strings) and clean the rim with a cloth.
Use a hot glue gun to apply glue on the entire inside of the rim.
Place the mirror in the center and tape it from the back for more support. This will not be visible from the front.
You now have a fancy mirror on your wall!
These are some of the wonderful ways in which you can preserve memories of your son's or daughter's childhood. Or, you can use these ideas to gift your child a piece of his childhood that mattered to him when he was little. Your child is sure to embrace these little gestures from you with great love and appreciate the thinking that went into these gifts. And as a parent, you too will feel that you have made the maximum use of your child's things.