ParentCircle asked children from all over India to draw pictures of the coronavirus. We were overwhelmed by the responses and pictures we received. Take a look at their vivid imagination and amazing talent!
Does your child say,  "Go away coronavirus?" Summer vacations are not the same for kids this year. The lockdown has got them stuck at home and they are unable to do their usual fun holiday activities. Parents, on the other hand, are constantly looking at ways to keep their kids entertained and engaged indoors. One of the most favorite activities children love to do is, of course, drawing and coloring.
So, ParentCircle reached out to parents across India with our Draw Corona initiative. We asked them to share their kid's creative and imaginative version of the Coronavirus. We are overwhelmed and amazed by the responses received from young children across the nation. While all the entries are a treat to the eyes, below are a few selected entries on display. Take a look and be amazed at the talent and creativity!
Drawings and artwork by children:
1. Drawing by Dola Sai Anushka, 9 years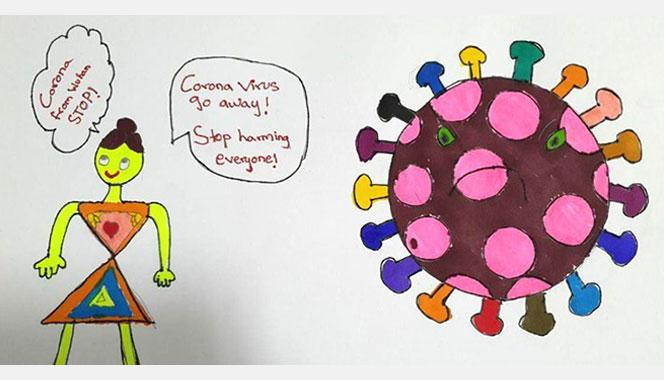 2. Drawing by Shreya Kamath, 13 years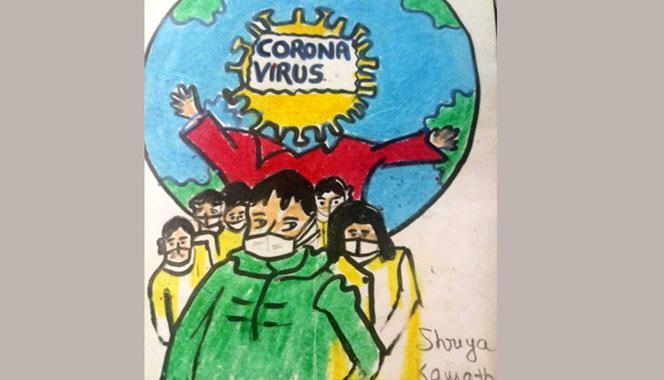 3. Drawing by Saanchi R Shah, 6 years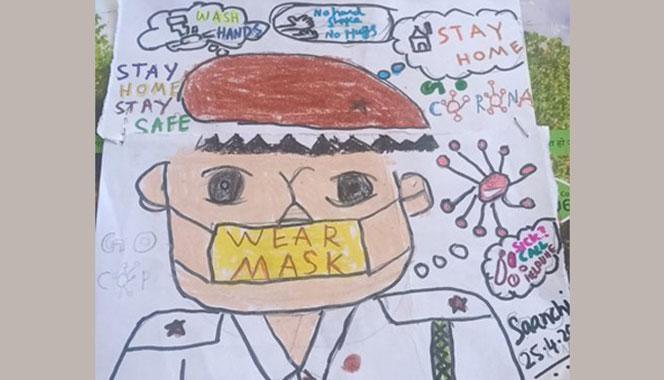 4. Drawing by Sharvil Chhetri, 10 years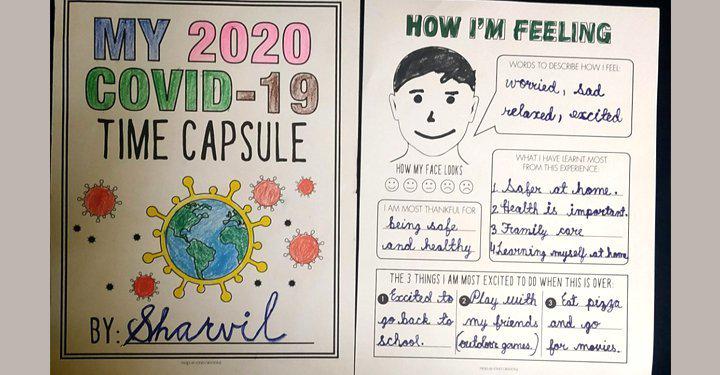 5. Drawing by Seerat Chugh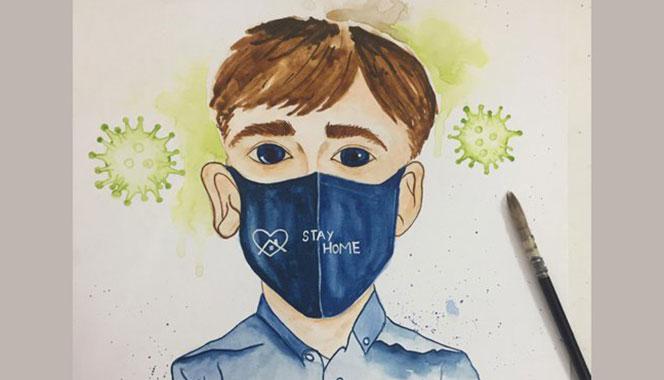 6. Drawing by Sai Thanmayee, 12 years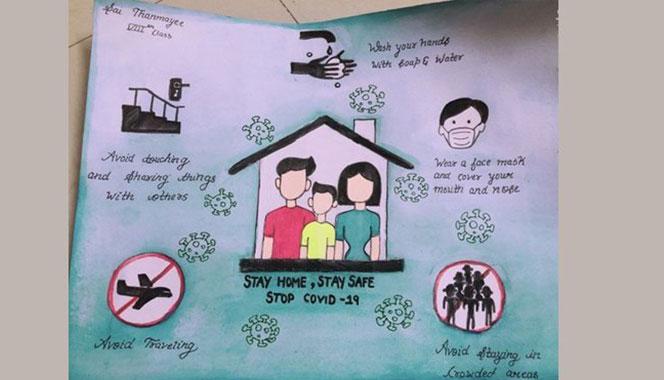 7. Drawing by Aaditi Sunil Vanarse, 9 years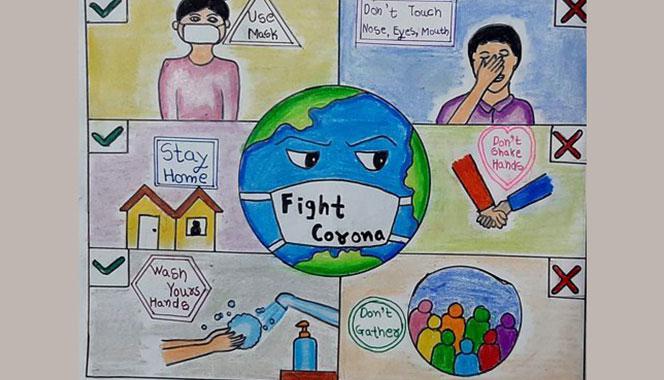 8. Drawing by Mysha Mallick, 8 years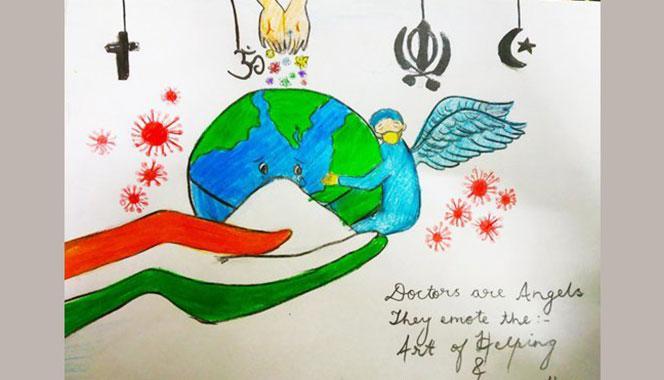 9. Drawing by Vidushi Jain, 12 years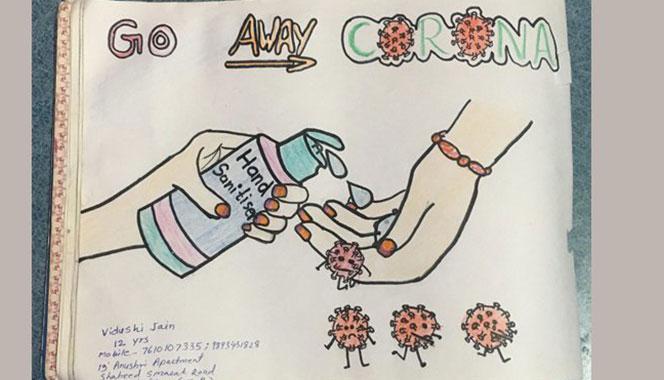 10. Drawing by Kiaan Kapil Gala, 9 years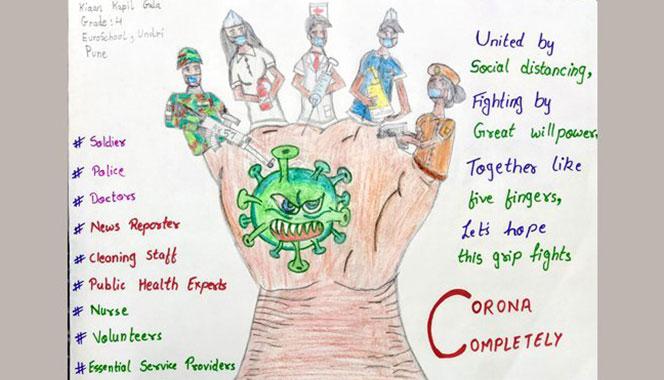 11. Drawing by Dhruvi Garg, 7 years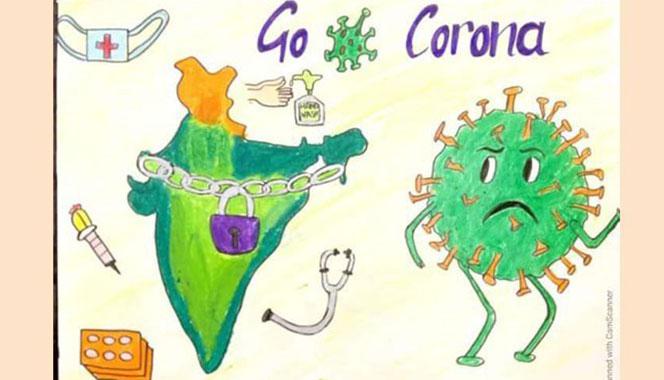 12. Drawing by Renu Saini, Class: IX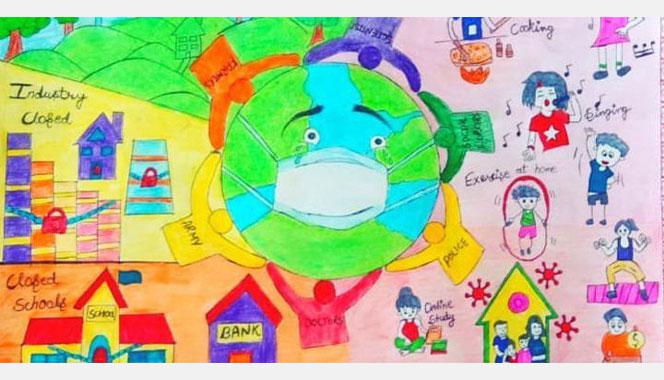 13. Drawing by N Aashira, 5 years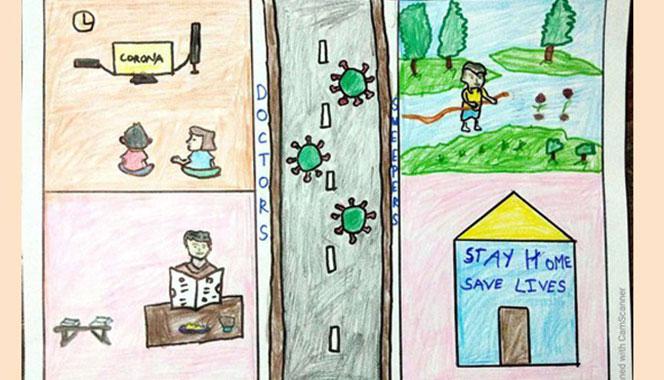 14. Drawing by Aaradhya Oberai, 7 years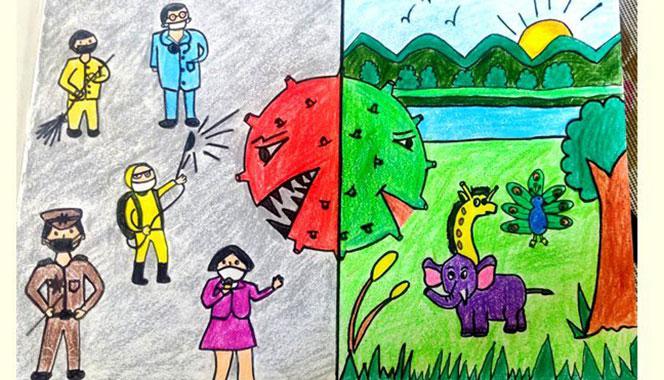 15. Drawing by Shrestha Nath, 9 years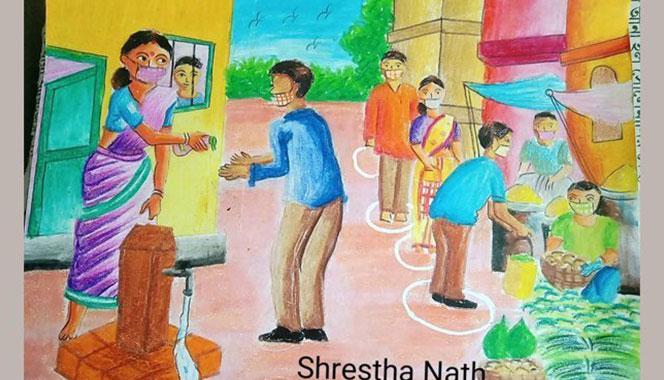 16. Drawing by Ansh Kale, 6 years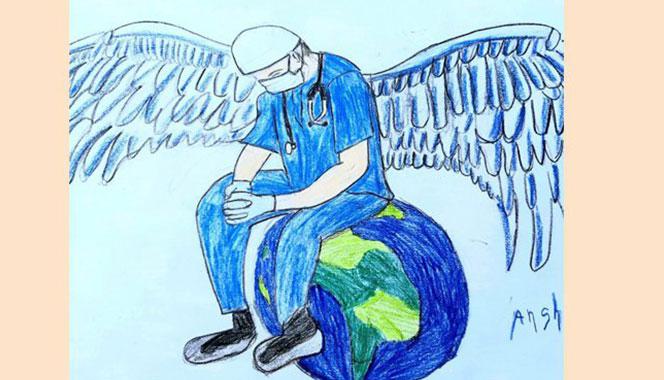 17. Drawing by Shreemoyee Das, 8 years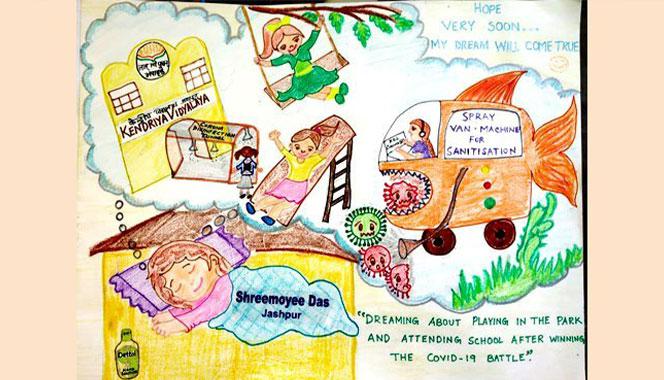 18. Drawing by Hamsini, 5 Years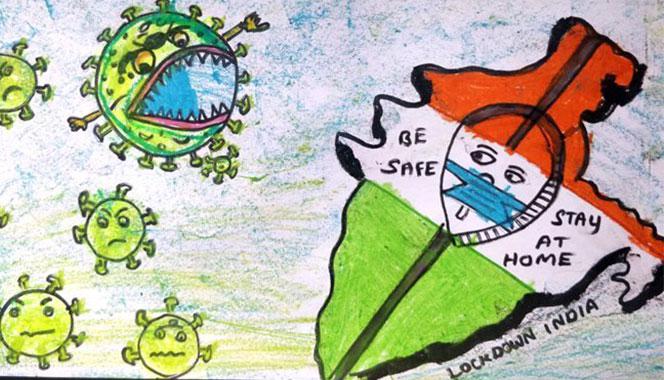 19. Drawing by Arjav, 5 years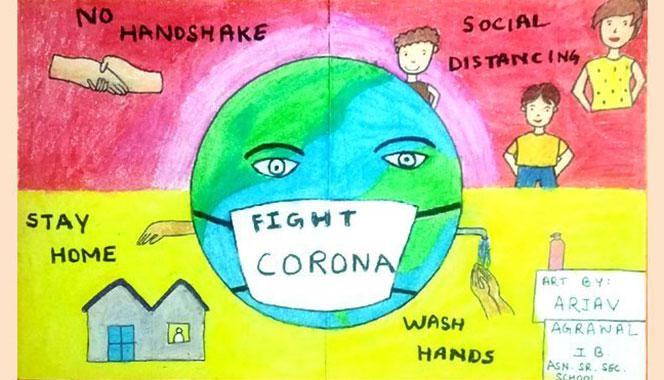 20. Drawing by Tamanna, 7 years