How Voice-Activated Virtual Assistants Are Influencing Children
Jasmine Kaur
8 Mins Read
Jasmine Kaur
Follow
Written For ParentCircle Website new design update
Voice-activated virtual or digital assistants are increasingly popular these days. But as a parent, have you ever wondered how these may be affecting your children and your relationship with them?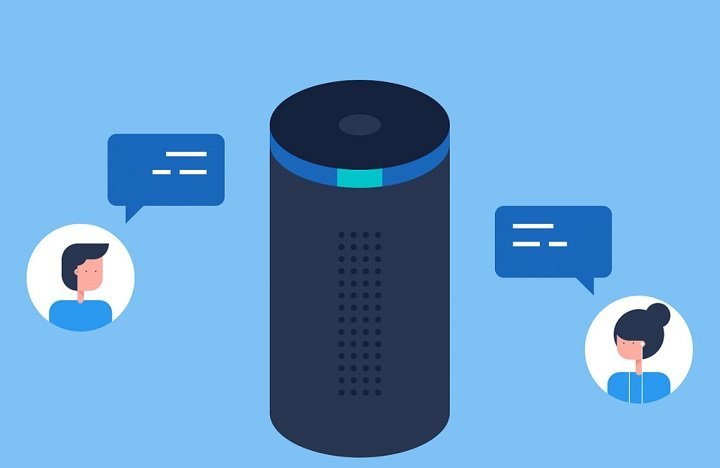 Voice-activated virtual assistants were launched only a few years ago, but these devices are being embraced by an increasing number of families. Both parents and children are using them creatively to help accomplish a number of everyday tasks.
Parents mostly use digital assistants to plan events, schedule appointments, find services, and keep track of their child's school programmes. Children, on the other hand, use these 'intelligent devices' usually for help with homework, to search for information and play music or games.
However, as such devices become more and more popular, experts are also beginning to find out the different ways these shape or influence children's behaviour. Let's look at some of the findings:
Advantages for children using a virtual assistant:
Nurtures curiosity: Children are curious by nature and ask parents several questions to fill the gaps in their knowledge. As a parent, sometimes, you may feel tired of responding to your little one's queries. At times, you may not even know the answer, resulting in your child's question remaining unanswered. However, a virtual assistant is never tired and seldom does it let a question go answered. This could help nurture your child's curiosity, encourage her to ask more questions and learn new things!

Decreases screen time: Most virtual assistants are designed to 'listen' to commands or requests and respond by mimicking a human voice. So, when your child uses a digital assistant, it leads to a decrease in screen time. This is a desirable improvement as too much screen time is detrimental in multiple ways for a child.

Improves parental control: Since most of these devices are voice-activated, a child needs to speak to it to place his request. This also allows for greater parental control because parents can listen to or overhear what the child is asking the virtual assistant to do. And, even intervene if the child is voicing an inappropriate request.

Aids in learning language: Most of us grow up learning to speak in our mother tongue. However, children born and brought up in other countries often lose touch with their culture and aren't fluent in their mother tongue. Having a virtual assistant at home can help such children reconnect with their heritage and become fluent in their native language, as well as in others.

Disadvantages for children in using a virtual assistant:
May provide incorrect information: When a question is asked, voice-controlled virtual assistants search the Internet for information and relay it back. However, these devices may not be able to ascertain if the information is factual or accurate. As a result, in some cases, the response to your child's question may not be error-free or appropriate for her age.

Doesn't teach communication etiquette: The ability to communicate well is a vital soft skill. Therefore, it is important for children to know how to communicate effectively. Conversation with parents and others help children learn communication etiquette like establishing eye contact, being polite, and taking turns to speak. But, talking to a virtual assistant does not help a child acquire all this. As a result, children can end up sounding rude or impolite.

Decreases parent-child engagement: Since virtual assistants are connected to the web, these devices have access to more information than any human. As a result, these are in a better position to provide answers or respond to the information a child requests. Also, unlike parents, virtual assistants do not feel overwhelmed or fatigued by a child's questions. These factors, can over time, make a child prefer interacting with a device than speak to his parents. Hence, it can reduce opportunities for parent-child engagement.
May compromise safety and privacy: Although virtual assistants only respond when asked a question, it doesn't mean that these are switched off at other times. Such devices do 'listen' or record conversations. This is done to learn more about the individuals interacting with such devices, in order to serve them better. The information collected is stored in the cloud and linked to the user account. Virtual assistants can also be linked to other devices in the home - the lights and the thermostat, for instance - to regulate lighting and temperature. Again, data is collected 'to help improve the experience'. So, if the devices malfunction and leak the data or, someone hacks into the central database, there can be risks to safety and privacy.

With artificial intelligence still evolving, we are yet to fully understand how voice-activated virtual assistants will affect our lives in the future. At the same time, such devices pose both challenges and opportunities for parents, everywhere. It is up to you to use the available technology judiciously and safely.
About the author:
Written by Jasmine Kaur on September 2018.
Join our Circles to share, discuss and learn from fellow parents and experts!
Looking for expert tips and interesting articles on parenting? Subscribe now to our magazine. Connect with us on Facebook | Twitter | Instagram | YouTube