Worst Things Children can Pick Up from the Internet
Sahana Charan
7 Mins Read
Do you keep a tab on what your teenager looks for, while browsing for hours on the Internet? Make sure he is not learning dangerous things online. Here's what you should be looking out for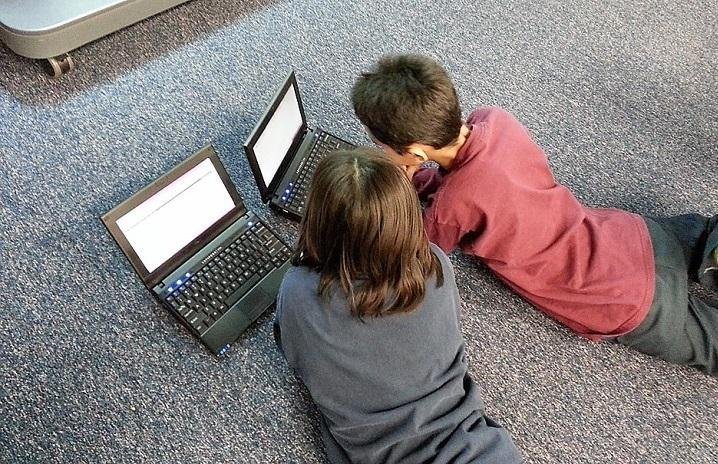 As parents get busy with work and play spaces in cities shrink, urban children are spending more and more time glued to their computer screens, playing games, watching movies and browsing the Internet. Research suggests that preteens and teenagers may be spending huge amounts of time on the World Wide Web.
A report in The Guardian, published last year, has quoted a study done by research firm Childwise, which reveals that children in the age group of 5 -15 years spend about two to three hours on the net looking for a variety of things.
According to the study, which examined hundreds of children, YouTube seems to have taken over youngster's lives with almost half of the children surveyed accessing it daily. It was found that 58 per cent of the children were using YouTube to access music videos while around 50 per cent were hooked to funny videos. A good number of children were also accessing "how to" videos. This is the category that parents need to be concerned about.
As long as it is content showing how to make school crafts and slime, it is safe enough. But when youngsters start using the Internet to check things that could be hazardous -- that's when the problems start. With the Internet replete with videos allowing one to learn everything from doing your own make-up to robbing a bank, adults need to keep a lookout for what children are learning on the net, which may be harmful to them.
How to play a dangerous game -- We all know the havoc that games such as the Blue Whale Challenge have created and the trauma it can cause parents and children. The online space and social network sites are full of such dangerous games and challenges that lure children. Some games may compel kids to harm themselves or their near and dear ones, while others may ask for money. So parents keep your eyes open.

How to do hazardous experiments -- There are numerous interesting and educative experiments and activities on the net that school-going kids can try at home or school. They serve as great learning tools and open up their imagination. But certain videos on the Internet tell you how to do experiments using materials that could be inappropriate for little children. It could be experiments that use fire, dangerous chemicals, different types of acid that can cause burns. Even activities using simple household cleaning materials or perfumes can be harmful without adult supervision. If your child wants to try any experiment, keep a tab on what materials they are using and insist on supervising any such activity.

How to drive -- This can be scary for parents. Children are generally curious about how things work and are fascinated by vehicles. Preteen children may ask you a lot of questions on how different types of equipment are operated. And to feed their curiosity, they may go online and browse sites to check how to drive a car. Ensure that your child does not have access to the car keys and does not put his knowledge into practice.

How to cheat/steal -- Parents need to be especially careful about children being dishonest and taking shortcuts, especially when it comes to studies. There are many videos online, which teach unethical stuff, such as cheating in the exams, copying, stealing from home and friends and so on. Keep an eye out for such content.

How to use age-inappropriate apps -- There are many apps on various platforms that are a big help while managing our day-to-day activities, but some apps may not be from reliable sources. So downloading certain apps can compromise safety. Moreover, it is not a good idea for children to download shopping apps and use them indiscriminately. Keep checking devices for applications that you haven't downloaded and also your credit card balance.

Tips on what parents can do
Stay connected with children, so you know what they are doing on a day-to-day basis

Be aware what they are accessing on the net, without prying too much

Talk your children about risky stuff online and how they need to be safe

Teach them the concept of right and wrong, and why cheating is unacceptable.
Also read:
Hope you liked this article. To get expert tips and read interesting articles on a wide variety of parenting topics, subscribe now to our magazine.