Family First Aid Kit: What You Should Have In Your Box
Siddiqha Naseem
7 Mins Read
Siddiqha Naseem
Follow
Written For ParentCircle Website new design update
Do you have a little white box at home with emergency medical supplies? Teach your child how to use a first aid kit. Here's a list of essentials to go into the kit.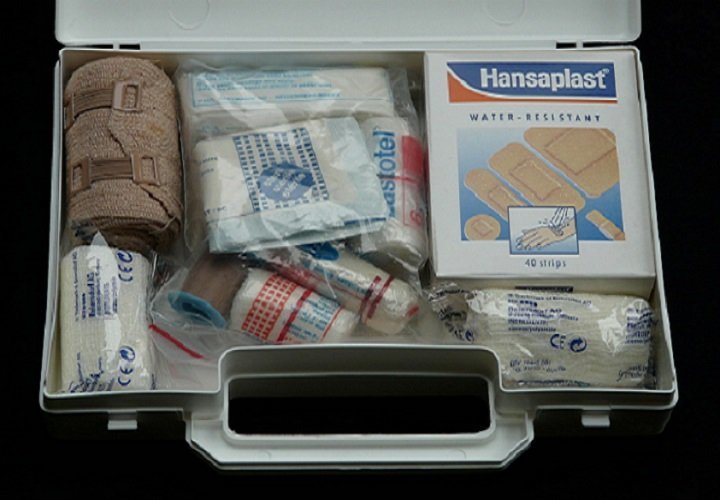 Radha is glad that she taught her daughter the basics of first aid. Last week, while trying to hold a hot pan, she burnt her fingers. She shouted out in pain and her six-year-old daughter, Aashika, ran from the bedroom, to check on her mother. When she saw what had happened, Aashika rushed back to fetch the first aid kit and applied a cream to soothe the burn. If Aashika had not known the basics of first aid, Radha's burn would have been more severe.
Why is it necessary to have a first aid kit?
Every house should have a first aid kit to treat minor injuries that occur at home. This kit must consist of emergency medical supplies, all at one place, so that you do not lose precious time looking for them when a member of the family is hurt. A safety kit contains every provision to deal with different injuries ranging from a small cut to bigger wounds. It reduces the severity of any injury until the patient is taken to a medical facility.
Why should you educate your child about the basics of first aid?
Children start playing outdoors at around four years of age. That is why, they should be given the basic knowledge of how to use first aid, in case they have to take action and help out, when there is an emergency at home.
Different things that should go into a first aid kit
First Aid Manual: A first aid manual must contain all the basic instructions to keep in mind during an accident. The language should be easy to understand. A pictorial, step by step guide for different accidents will be easy to understand for the user in an emergency.
Emergency Phone Numbers: Make a list of emergency phone numbers to call. Fire stations, police stations, ambulance, personal physician are some important numbers that are a must inside the box.
Adhesive Bandages: Cuts and wounds should not be kept open. Stock your first aid kit with adhesive bandages of different sizes, for different wounds. These days colourful bandages are available at pharmacies, that look attractive to kids.
Antiseptic Wipes: Any wound, whether big or small, should be cleaned before treatment. Water increases the chance of a septic infection, so, it is advisable to use antiseptic wipes. It kills germs and sanitises the skin.
Antiseptic Solution: It is one of the most important items in a safety kit. Cleaning the wound with an antiseptic solution reduces infection and pus formation. This helps in killing germs and infectious bacteria, which further helps in speedy recovery.
Scissors: Scissors are a necessity to use other first aid materials. It helps cut the clothing around the wound, cotton, bandages and gauze to the required length.
Thermometer: Thermometers are used to check the body temperature during an illess. A mercury thermometer is least recommended, as doctors these days advise upgradation to digital thermometers. It helps you identify if your child will be fine with general care or needs to visit a doctor.
Cream Or Spray: There are two kinds of creams and spray you should include in your first aid kit. First, instant pain relief creams or sprays that are used during a muscle strain/pull or a backache. This gives instant relief when paired up with a heating pad. Second, insect bite creams and sprays (insect repellent) that are applied on insect bites to reduce the pain and inlammation. However, a patch test is advised before usage.
Fever medication and painkillers: Painkillers are an effective instant relief for a headache and backache. Also, stock up on paracetamol tablets in your first aid kit for fever.
Gauze And Tape: Gauze is nothing but cotton pads that help in covering up bigger wounds. They are highly absorbent and hence control bleeding and act as a bandage when secured with tape. They come in various sizes and are sterile enough to clean wounds.
Tweezers: Sterilised tweezers are an essential part of the first aid kit. Kids often play with tiny sharp objects that can prick them. Sometimes these objects are difficult to remove from the skin. Tweezers help in removing these small objects from the skin.
Crepe Bandage: These bandages help in reducing swelling. They are thick and firm enough to hold up your strains and sprains. These bandages must initially be changed after 48 hours to 72 hours. After which it can be changed once in a week.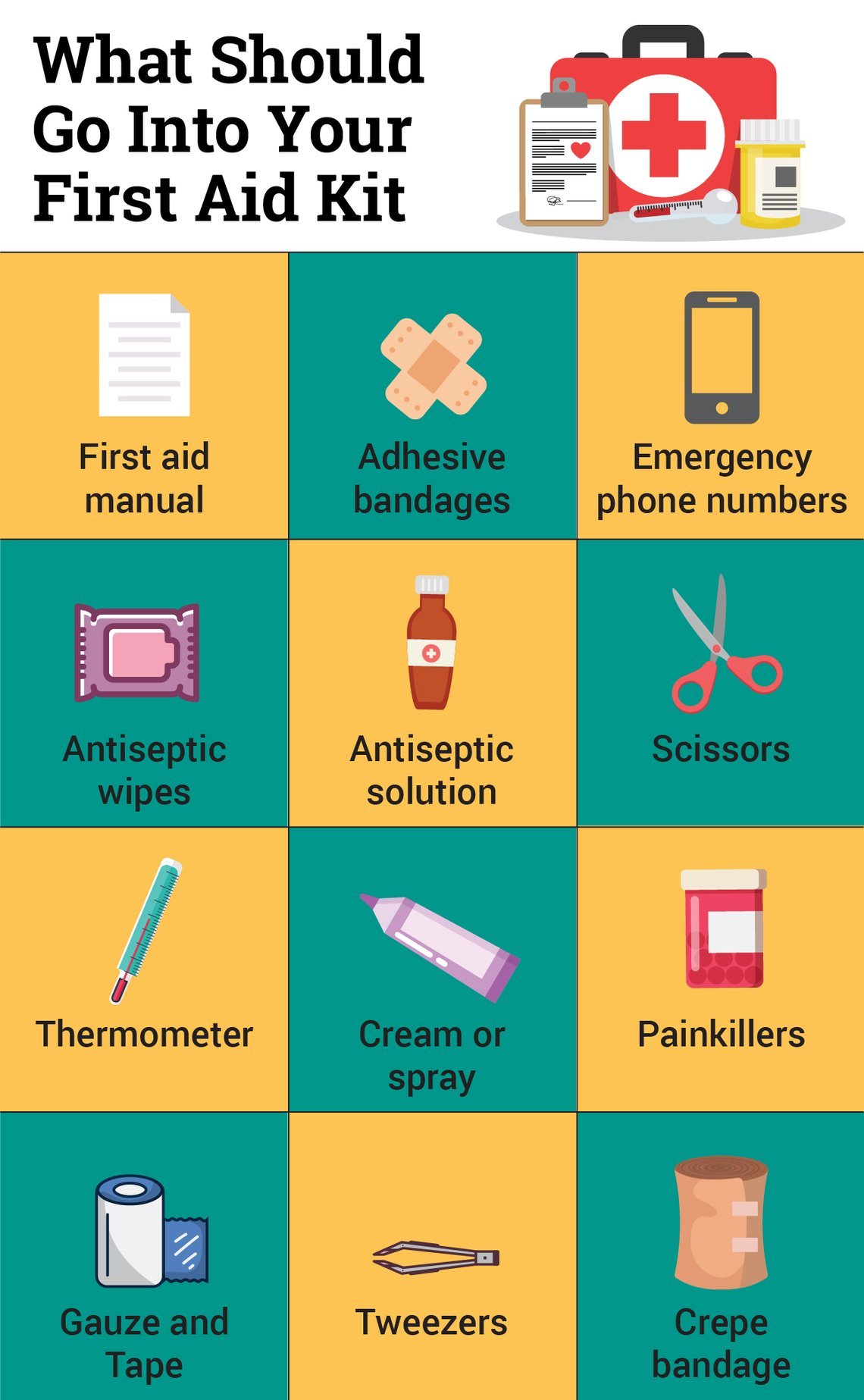 It is essential for every child to know the basics of first aid and how to use the first aid kit. Knowing how to take of their siblings when they fall or develop a fever, Make sure you check your first aid kit and replace expired materials every once a while.
Looking for expert tips and interesting articles on parenting? Subscribe now to our magazine. Connect with us on Facebook | Twitter | Instagram | YouTube