How can you make your child understand the significance of India's Republic Day? From Republic Day activities for kids to unity in diversity activities for kids, here are a few things to do.
Great leaders all over the world – from Mahatma Gandhi and Jawaharlal Nehru to Nelson Mandela and Martin Luther King Jr – have all spoken about the importance of peace, love, unity in diversity and respect for different cultures. India is a perfect example of how people from diverse backgrounds and speaking different languages, can co-exist in harmony.
Gandhiji famously said," The golden way is to be friends with the world and to regard the whole human family as one."
This is an important message to give children. As parents, it is also essential that we make our children aware of our country's unity in diversity.
Unity in diversity
The Indian culture is an assimilation of diverse cultures, traditions and religions. However, despite belonging to different backgrounds, we believe in the idea of tolerance and respect each other's customs and beliefs.
To keep our country together, it is very important for us to practice the concept of unity in diversity. As parents, we should inculcate in our little ones a feeling of pride in our nation's diversity and teach them to respect fellow beings. So, what better time to do that than Republic Day?
Here are a few fun and innovative Republic Day activities for kids to teach your child about unity in diversity:
1. Thumbprint bookmarks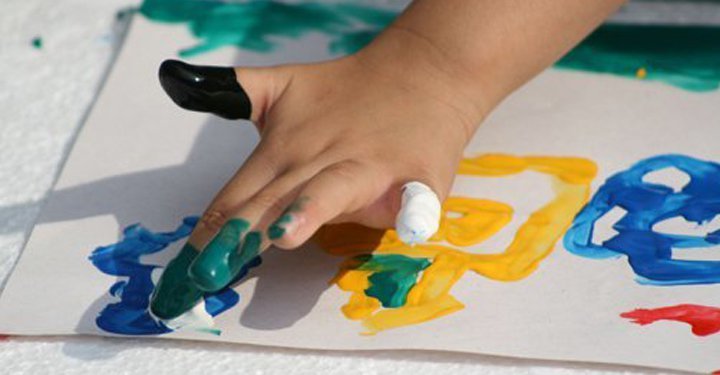 Age: 3-5 Years
Describing the concept of unity in diversity to your little one or giving her lectures on the significance of Republic Day, can easily get her bored. Why not involve her in a fun unity in diversity activities for kids that will spark her interest? And the bonus, she can get her hands dirty! Here is how to do it.
Materials
A sheet of yellow-colored chart paper
Poster colors in the hues of the Indian flag
Method
Put the chart paper on a flat surface or on the floor.
Let your child dip her thumbs into the paint and make prints on the paper. She can even use the other fingers or even, make handprints.
Once done, cut out strips in regular bookmark size from the chart paper.
Don't forget to tell her the significance of the tricolor as she engages in the activity.
2. Jigsaw puzzle game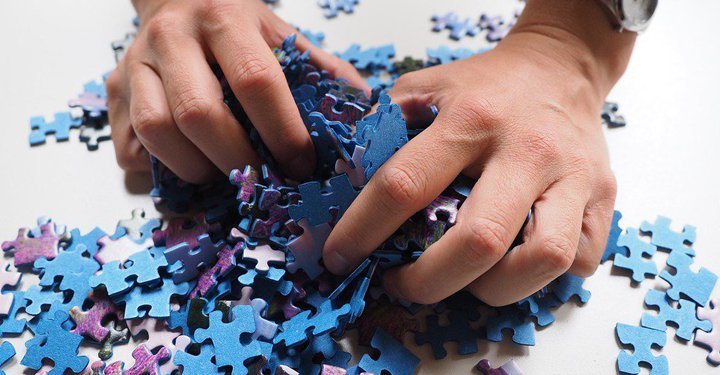 Age: 6-9 years
Get your child and a few of his friends together at home for a playdate. Get a colorful map of the Indian subcontinent with state-wise divisions and cut out the states and union territories. Now, mix them up and start the game. All the children must collectively put the pieces together to form the whole country. Completing this Republic Day activity for kids successfully would them an important lesson – unity and collaboration are necessary to finish a task.
We love doing something patriotic on Republic Day. It is a great way to teach children about our country. We make our own games or watch a movie about the Indian independence movement. I feel these are great learning tools for children, says Sandhya, a stay-at-home mother.
3. Tricolor friendship bands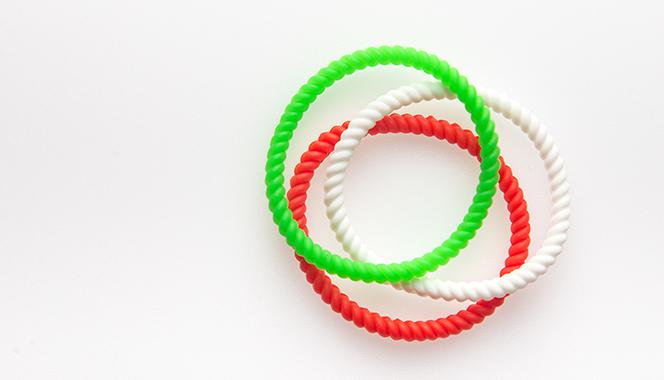 Age: 5-10 years
This is an engaging unity in diversity activity for kids to do on their own or, with friends. They will not only learn a new craft but also, understand the significance of unity among friends.
Materials
Multiple strings (three to four each) in orange, green and white
A small, round piece of cardboard/thick chart paper
Method
Make a small cut at the top end of the round cardboard sheet.
Line up all the strings neatly in your hand, and taking one end, tie a knot.
Put the strings through the cut in the cardboard, so that the knot is snug behind the cut, while the strings are left dangling over the cardboard.
Gather the loose ends and bunch the colored strings in such a way that they form three lines.
Taking these as three strings, start braiding them neatly, as you would braid your hair.
Once braided, tie a knot at the end to secure it.
The friendship band is ready.
4. Collage of different Indian regions
Age: 7+ years
India is a cultural melting pot, where there is diversity in attire and customs. On Republic Day, make your child do this creative unity in diversity activity for kids. Ask him to collect pictures of men and women living in different parts of the country, donning ethnic wear from their region. Put them all together to create a beautiful collage. You can give the message to your child that despite being different, all of them recognize themselves as Indian and stand united.
5. Republic Day parade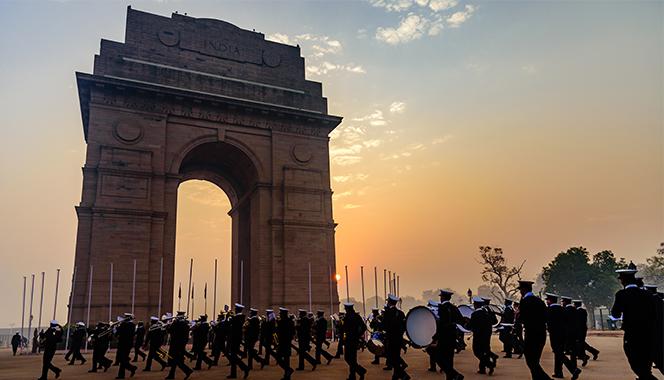 Age: 5+ years
Here is a fun outing that can become a valuable learning experience for your child. Instead of sitting in front of the television and watching the Republic Day parade, why not take your child to the R-Day celebrations in your city? The colorful song and dance display, tableaux and parade are bound to fascinate your little tyke. And, while you are in the midst of this Republic Day activity for kids, explain to your child how the Indian soldiers work together to safeguard the nation and its borders.
6. A family tree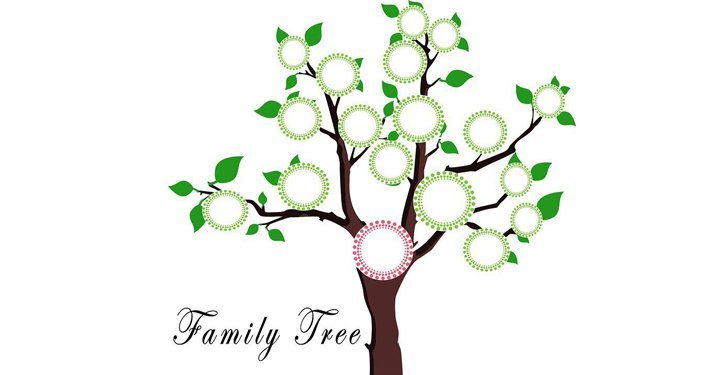 Age: 4-10 years
A family is one of the biggest examples of being unified and living together amicably. So, making a family tree and including all the important family members in it, is an apt Republic Day activity for kids. Tell your child that just like your family, India is also a big family where people from different cultural backgrounds thrive together.
7. Story-telling (or movie) session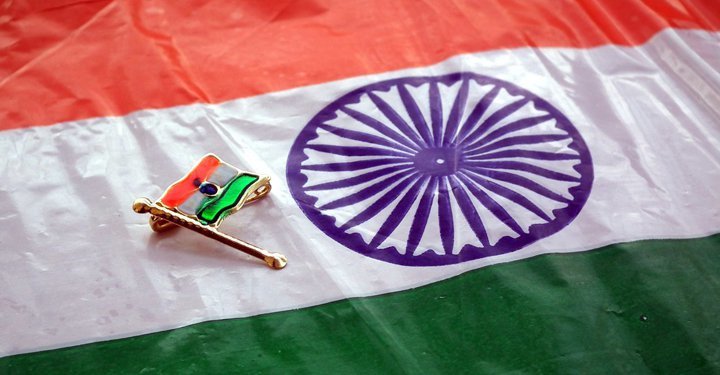 Age: All ages

There are many Indian folktales from the Panchatantra, Hitopadesha, Jatakas and other sources that inculcate the values of love, peace and unity in diversity. A popular one from our childhood has a father teaching his children about the importance of unity by giving an example of sticks that, when bound together, do not break. Narrate similar stories to your little one or enjoy a movie that has a similar theme. Later, you could have a family discussion about unity and friendship.
What unity in diversity teaches us
Overcoming the differences between us and living together like a large family is what makes India a unique country. Living in a country with so much variety teaches us to appreciate diversity, respect differences, and overcome barriers of language and culture and connect with each other.
However, for this harmony and peace to remain intact in the future as well, we need to teach our children too the value of unity in diversity. So, don't let this Republic Day end up as just another holiday. Do something meaningful so your children appreciate the astounding unity in diversity that exists in our country. As a bonus, you get to have fun together! Happy Republic Day!