Women's Laws And Rights In India—What Your Sons And Daughters Must Know
Sushma Sosha Philip
6 Mins Read
Sushma Sosha Philip
Follow
author parentcircle author parentcircle author parentcircle author parentcircle author parentcircle author parentcircle author parentcircle
Make your daughters' safety a top priority. To help you do so, here's an overview of their rights and the laws that protect them in India.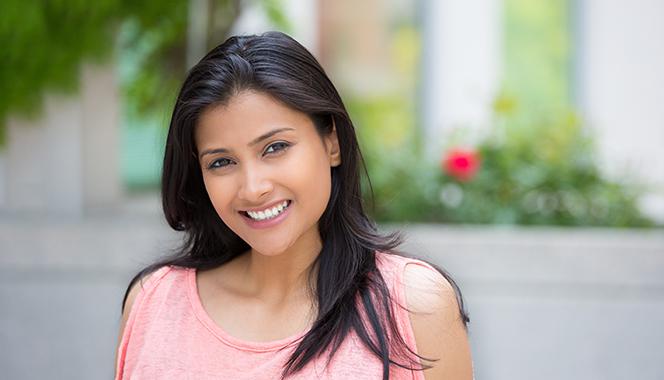 Women's rights issues are a matter of concern for everyone. Every day the newspapers carry stories of exploitation and atrocities against girls and women. Irrespective of age, qualification, or background, women seem to make easy targets for abuse.  Part of this is because there is a general denial that a problem exists, the other stems from the fact that girls and women are often unaware of their rights. Here's an outline of what they need to know:
Women's rights in India
Some of the important rights of women are:
Discrimination based on gender is prohibited by the Constitution of India.
Women are entitled to equal pay as their male counterparts for work.
Female rape victims have the right to free legal aid and the right to remain anonymous.
Women cannot be arrested after sunset and before sunrise, unless in exceptional circumstances.
Women have the right to file First Information Reports or FIRs in any police station, even if the police station does not have jurisdiction with respect to the offense.
Women have special rights with regard to the inheritance of property.
Women also have certain protective rights against sexual harassment at the workplace and harassment for dowry.
The above-mentioned rights of women stem from various legislations that are geared towards protecting women. Some of the important laws in favor of women in India are:
1. Marriage and family matters
The Prohibition of Child Marriage Act, 2006 defines a 'child' as a boy under the age of 21 and a girl under the age of 18. This means that the marriage of a girl below the age of 18 is considered to be child marriage and is prohibited by the law. There are certain contradictions to this rule in personal laws.
The Medical Termination of Pregnancy Act, 1971 lays down the law regarding abortion in India. Right now, it is not easy to get an abortion even in cases of rape as this Act lays down a number of conditions. However, this Act is soon to be amended.
Domestic violence is prohibited by law and is considered to be a criminal offense according to S. 498-A of the Indian Penal Code. Certain provisions in the Indian Evidence Act and the Criminal Procedure Code also deal with this issue. Finally, legislation devoted to this issue was enacted in 2005 - The Protection of Women from Domestic Violence Act.
The Dowry Prohibition Act, 1961 was enacted, criminalizing the practice of harassment for dowry.
Indian law does not criminalize pre-marital sex as long as it is between consenting adults. With regards to live-in relationships, courts have developed laws on this subject through decisions in cases, to the extent that the law against domestic violence applies to couples who are in live-in relationships, and children born out of such relationships are treated as legitimate in certain circumstances.
2. Sexual abuse and exploitation
Various forms of sexual harassment such as singing lewd songs, eve-teasing, making sexual advances despite refusal, watching, capturing, or sharing images and other media of a woman engaging in a private act without prior consent have all been criminalized by the Indian Penal Code. There is entire legislation dedicated to sexual harassment in the workplace - Sexual Harassment of Women at Workplace Act, 2013.
Harassment and crimes against women committed by online sexual predators are prohibited under S. 67 of the Information Technology Act.
Any indecent representation of women is banned by the Indecent Representation of Women (Prohibition) Act, 1986. This law, as it is considered to be too narrow for this day and age, has undergone certain changes and an Amendment Bill was drafted in 2012 which broadened its scope.
 Sections 375 and 376(2) of The Indian Penal Code criminalize rape. These sections spell out 7 years and 10 years' imprisonment, respectively, as the punishment for rape. The key feature of these sections is the requirement for consent by the woman in question for the act not to be considered as rape.  Intercourse with a woman of unsound mind or a girl below 16 years of age is considered to be rape irrespective of consent being given. Unfortunately, marital rape has not yet been criminalized.
3. Property laws
While traditionally, the rights of women with regard to succession and inheritance of property in India were next to non-existent, as of now, according to the amendments to the Hindu Succession Act in 2005, daughters have been given the same rights as sons with regard to inheritance and succession.
The Indian Succession Act does not differentiate between the heirs of the deceased.
Muslim women enjoy rights of inheritance, though limited to some extent by custom and practice.
4. Women in the workplace:
Women in India have the right to earn as much as men and gender discrimination is also prohibited at the time of recruitment. Sections 4 and 5 of the Equal Remunerations Act, 1976 lay down the law regarding this.
The Maternity Benefit (Amendment) Act, 2017 has brought about certain groundbreaking laws which concern working women including the increase of paid maternity leave from 12 weeks to 26 weeks (S.5(3)) and 'work from home' options for new mothers (S.5(5)).
Organizations that promote Women's Rights
There are a number of organizations that work for the upliftment and protection of women such as the National Commission for Women, One Stop Crisis Centres (or) Nirbhaya Centres, National Association of Rural Women India, etc. There are also a number of NGOs working for women's rights.
While keeping a daughter informed of her rights is a basic obligation of every parent, it is also important that you take a more active part in ensuring that your daughter has a better and happier future. By taking steps such as not providing a dowry and by shifting the focus from marriage to education, you can do your part in breaking the cycle of abuse that has been going on for centuries. However, to ensure a complete change in society's views on women, it is essential that you teach not only your daughters but also your sons to recognize the problems faced by women today and how to treat women with the respect that is their due.