Grammy award winner and a truly global musician, Tanvi Shah is a woman of many talents. She tells us about her creative journey and her plans to support education of the girl child
The song, Fanaa from the Mani Ratnam film, Yuva brought Tanvi Shah's soulful voice into our homes. Later, she wowed music lovers with her expressive rendering of songs in films like Delhi-6 and Slumdog Millionaire, among others. Singer, songwriter, interior, and jewellery designer, Tanvi Shah shot to fame when she bagged the Grammy for Best Song written for Visual Media, with A R Rahman and Gulzar for the song Jai Ho from Slumdog Millionaire. She wrote the Spanish lyrics for the song and became the first Indian woman to ever win the award.
A truly global voice, the Chennai-based artiste is as much at home with Latin American music, as she is with Indian beats. She is an inspiration to youngsters who want to push the envelope and do something unique in the realm of arts and music.
"Parenting is very important because that is what shapes you into the individual that you become. Real-world experiences also play an important role"
Tanvi has the unique gift of being able to sing in several foreign languages - Spanish, Brazilian, Portuguese, Afro-Cuban, Arabic, and French apart from singing in Tamil, Telugu, and Hindi, and her creative spirit extends to designing for her label Tansha. And, there is one more accolade to cherish Tanvi was one among the 112 women, who were presented the First Ladies Award at the Rashtrapati Bhavan in New Delhi recently. We spoke to the talented singer about her success and making music a career. Excerpts from the interview:
Q: Tell us a little about your childhood and upbringing, and how it shaped you as a musician...
A: I never took singing and music seriously. I have always been an artist and my leanings were always towards art and design. Even though I could hold a note and sing for fun, I never sat down and thought about it. I was just fond of listening to some good music and anything with a good rhythm used to draw me to it. Growing up, exposure to music also came from my parents, who would listen to a lot of Hindustani Classical.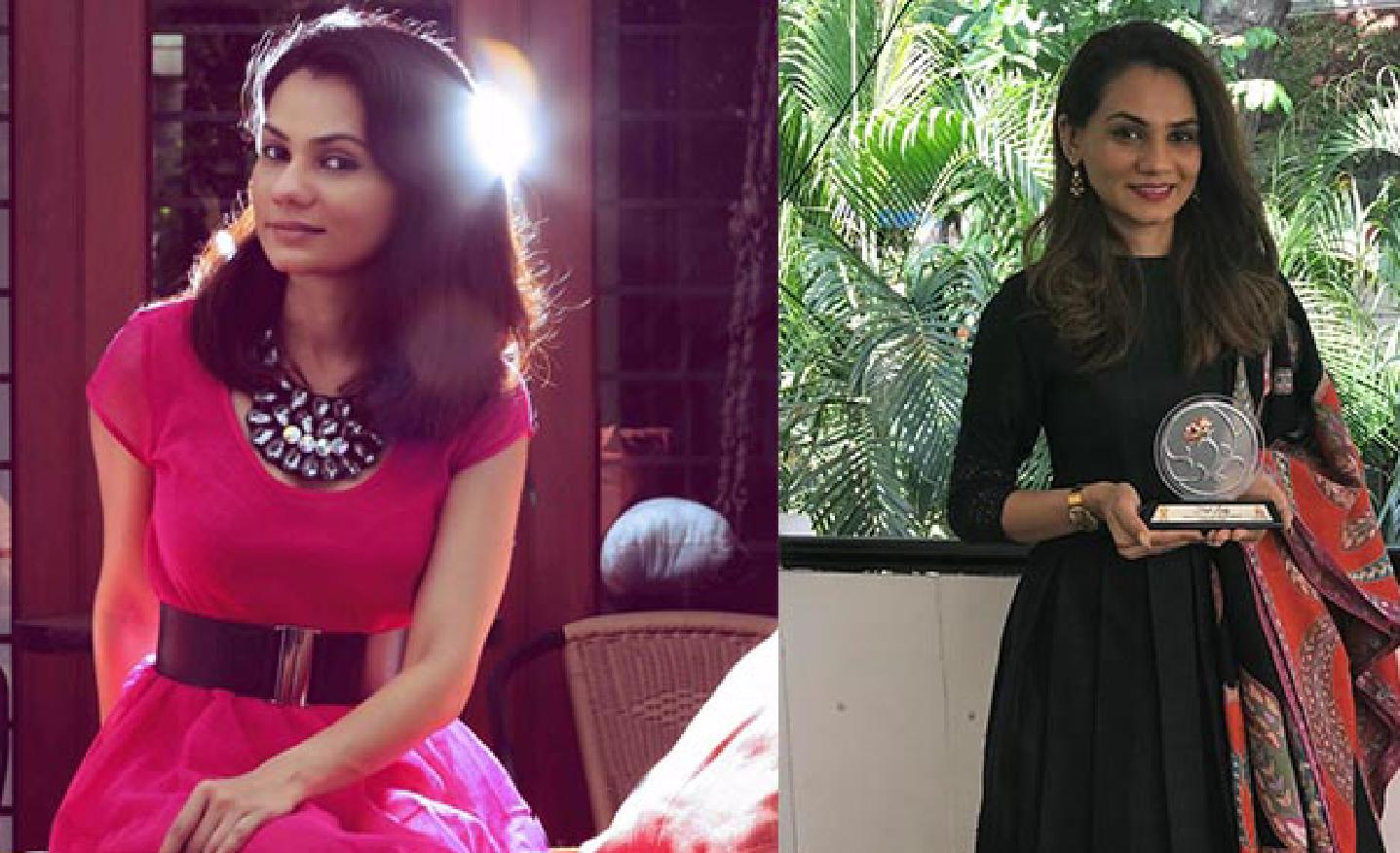 Q: You are the first Indian woman to win a Grammy. You have also won a lot of other accolades. Your thoughts on your success and how it has boosted your career. 
A: I think it's a blessing and one must respect it. I am part of an amazing team, which adds to the success. I am very happy where I am, it is not an easy road at all, but I have learnt to be hardworking, focused, determined, diligent, and fearless. Now, it is good that I get to use the so-called success to make a difference in a few lives. Now I can choose my work and when I want to work; I take each day as it comes.
Q: You are versatile in singing in various languages. What's the secret behind this? 
A: You can call it a gift or a blessing. I just love singing in other languages and when the actual natives listen to me sing in their language, the look on their faces says it all. It makes me happy and it's like another award for me.
"I have learnt to be determined, diligent, and fearless."
Q: You have had many collaborations with A R Rahman. Tell us your experience of working with him. 
A: It's always a pleasure working with him. He's so down to earth and calm. He knows how to get work done and I think he understands everyone's potential. Whenever I go to the studio, I learn something new about music or about my own voice, and it has added to my kitty tremendously. He has always experimented with my voice and it's through him that I could showcase variety.
Q: How important is it for a budding musician/child with musical ambitions to have a mentor? 
A: If you have a mentor, then you are blessed. And if you don't, you are still blessed, but you need to put in that extra effort. Learn, learn and learn. You can never stop learning new things. You never know what nuances you may come across and pick up; maybe someday you will use it somewhere. You must be aware and alert.
Q: If a child has a talent and aptitude for music, do you think it is important to receive formal musical training? 
A: It's always good to have some formal training, you can never go wrong with it. But do not force the child. The more you force, there are chances the child might rebel and do just the opposite. You must be very careful when it comes to kids. Let them be and let them grow. Children just need a nudge - sometimes it's sad to see parents pushing their kids, just to live their own dreams vicariously through their children.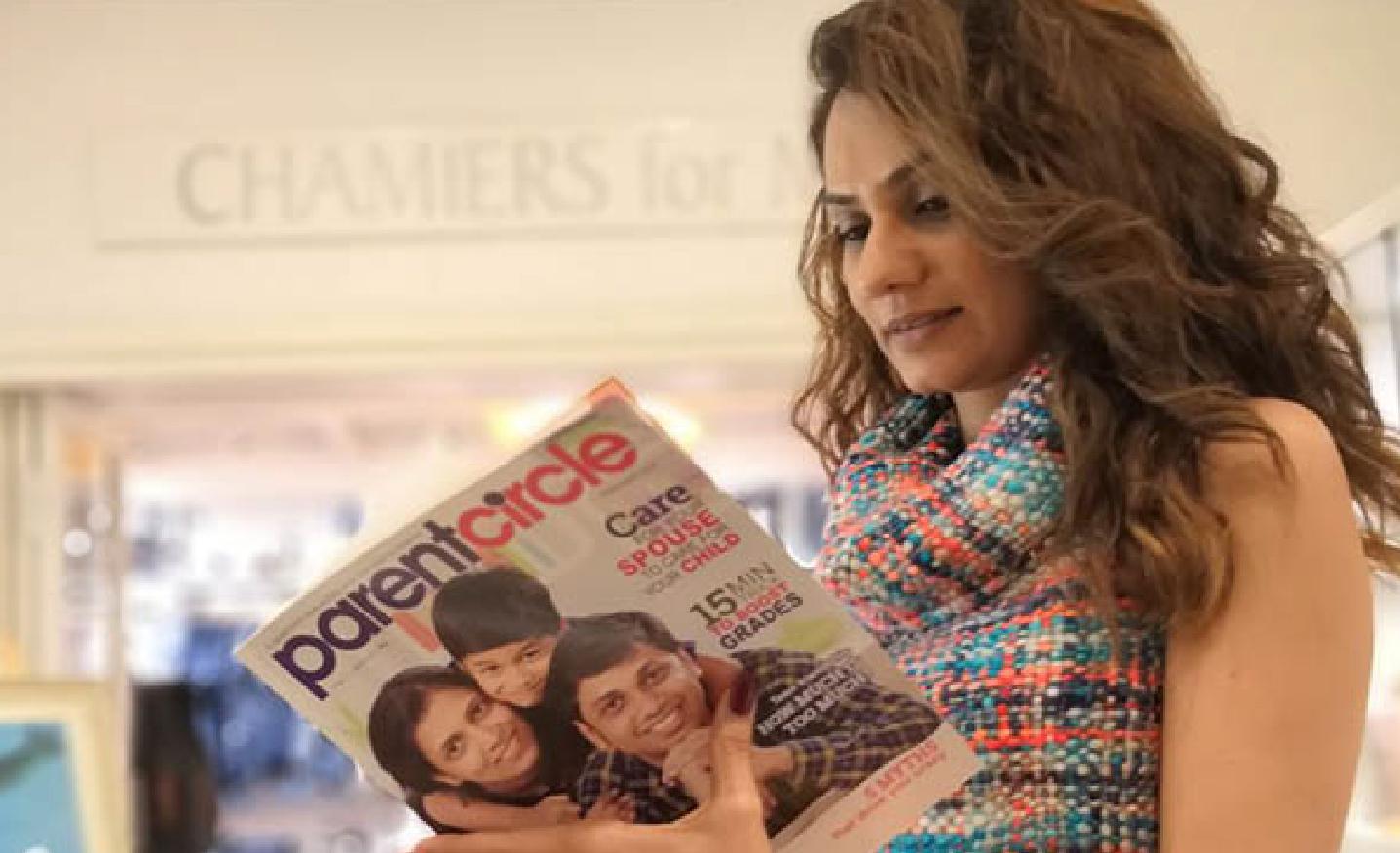 Q: We at ParentCircle believe that parenting plays a vital role in shaping a human being. Can you tell us about your parents' contribution to making you the talented and successful individual that you are?
A: Who I am and what I am is all because of my parents. Of course, parenting is very important because that is what shapes you into the individual that you become. My parents just let me be and I put in all the effort and worked hard at what I wanted to do. Apart from parenting, real-world experiences also play an important role in shaping a person."You must be very careful when it comes to kids. Let them be and let them grow"
Q: What are the major challenges that you have faced as a musician, that others can learn from? 
A: Oh my god! There's a huge list and I could write a book about my struggles. But all I can say is - always stick to your principles. There will be people who will like your work and people who do not like your work. You must take everything in your stride. Take all the positive learnings and move forward; don't let negative talks upset you. I can say this today because of my experiences and all the tears I have shed. You might fall but get up, dust off and move forward even stronger.
Q: Tell us about your experience of winning the First Ladies Award.
A: I was totally elated when I received a call from the Ministry of Women and Child Development that I have been selected for the award. It was a huge honor to share space with the other awardees, who have done phenomenal work in their fields. Listening to the achievements of every awardee, their willpower and dedication gave me goose-bumps. Each has an inspiring story to narrate. I met Major Priya Jinghan, the first woman army officer, Ruchi Sharma (the first woman paratrooper), Ira Singhal (the first disabled woman to top civil service examinations in the general category, the first woman bus conductor, auto driver, and many others. All those interactions are to be cherished forever. It was even more special for me as I was asked to anchor the show. The experience was quite enriching.
Q: How did this event inspire you?
A: I joined the Beti Padhao, Beti Bachao campaign because I want to work towards the cause of girls' education. I come from a family that strongly believes in educating the girl child, and my great grandfather Nanalal Bhatt was the founder of SDNB College for Women in Chromepet. Those days itself, he encouraged my grandmother to study. I too want to extend my support for this cause."You might fall but get up, dust off, and move forward even stronger"
Q: You recently worked on Nadi Stuti for Isha Yoga Foundation. Tell us about the experience...
A: Yes. I was very depressed after I lost my father and uncle on the same day in 2015. While my uncle was ailing for some time, my father passed away suddenly, and it jolted my entire world. It took a lot of time for me to come out of the tragedy and I took solace in the Inner Engineering program of the Isha Yoga Foundation. Though I never met Sadguru Sri Jaggi Vasudev, I am inspired by his talks. Nadi Stuti was his work and I recorded it for the Rally for Rivers program.
Q: You have always been a fitness enthusiast. What is your daily workout routine like?
A: These days, I practice more yoga and meditation. My day starts at 3.50 am as it is Brahma Muhurta time. That's when I do meditation and try to find my inner peace.
Q: What are you working on right now? What does the future hold? 
I am right now in a happy space and not rushing into too many projects. I enjoy working in different languages and currently, I am working on an Arabic track. I am also working on singles in Hebrew, Portuguese, and Italian and thoroughly enjoying it. The future holds a lot more music and building of my brand Tansha.