Are you making rules for your children? Here's how you can make 'agreements' instead
Anitha Bennett
4 Mins Read
Anitha Bennett
Follow
author parentcircle author parentcircle author parentcircle author parentcircle author parentcircle author parentcircle author parentcircle author parentcircle
Good rules never go out of style, as they always remain relevant. But, how can we frame good rules at home for children? Here are our tips to establish rules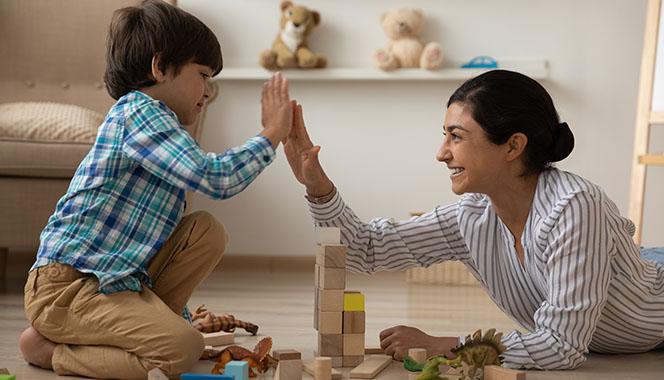 'Household rules' reads a sign on a wall in Mrs Arthi Malhotra's home in Mumbai. There are about 10 rules listed in it, ranging from the obvious to the quirky. Mrs Malhotra's children Dhruv and Aarav, aged 7 and 5, seem to know the rules by heart. Mrs Arthi laughs as Aarav rattles the rule, "If you take something out, put it back," to his brother Dhruv when he leaves his Lego behind and runs off to the next activity.
Indeed, rules are a part and parcel of our everyday lives. We follow them everywhere - from roads to the workplace to the dining table. Rules help in maintaining and keeping order, and their importance in maintaining order at home is no less. However, framing rules for children to follow at home is no child's play.
Here are seven simple tips to keep in mind to make rules that are easy for children to remember and follow:
Keep it simple: While it may be tempting to cover every aspect while making house rules, avoid being elaborate. Keep your rules short and simple. The fewer the better. Keep revising the rules and ask children to repeat the same whenever the need arises.
Be practical: You may have to work around the temperaments and the timings of your household before making the rules. 'Homework first, Play next' will not work if your children have extracurricular activities that stretch all evening. Keep practicality and functionality in mind when you devise rules for your home to make it easy for your children to follow.
Follow the rule of three: The rule of three seems to always work as three things are easier to remember than a dozen. Make three rules under Dos and three under Don'ts. Another idea is to make just three rules that can never be compromised on at any cost - no matter who, when, what, where or how. For example, the rule - 'Always be on time'. You can also personalize and make three age-appropriate rules for each child. The key here is to make rules that are necessary and are customized to suit your home and family members.
Write it down: A good idea would be to have rules posted in different corners of the house. For example, the rule - 'Clean-up time every day at 8:00 p.m.', can be stuck on the door of the playroom or the toy cupboard. You can also make an attractive wall hanging for your living room by typing all the rules and getting it framed beautifully titled, 'XXX's Family Rules' or 'In our house, we...'
Stay consistent: While you may not feel like following through certain rules over a lazy weekend, an extra busy weekday, or when your mood swings take over, try your very best to stay consistent. Children pick up on parental inconsistencies and take advantage by working around or breaking the rules. So, if it is 'Brush your teeth before going to bed', then make sure that it is consistently followed through every day of the year, rain or shine.
Practice and preach: The rule - 'No gadgets at the table', will not work if you or your spouse fiddles with the phone while having meals together. Discuss ahead with your spouse as to what rules will apply. When parents are divided on the rules, children cannot follow through with them. Arguments ensue with sides being taken and the whole purpose of rules for a chaos-free home gets defeated. So, sit down with your spouse before the rule list goes up and only go with what you can agree on unanimously.
Follow through with rewards/consequences: Children tend to adhere to rules better if they are encouraged with a reward for following them consistently. Rewards can be anything from a sticker chart that keeps track of their progress to treating them with their favorite meal at the end of the month! Consequences for breaking rules must also be clearly defined while making the rules and followed through. For example, if someone was to break another person's toy or belonging, they must pay out of their own pocket money and replace it.
Being clear about rules, rewards, and consequences will help in establishing them firmly with the least amount of resistance. While your children may protest against the rules or break them often, do not let that get you down. Be firm and polite, and before you know it, you will see with pride and joy, a well-disciplined family.