Ezine Article
Feasting on Funtastic Fruits
Ruchira Ramanujam
4 Mins Read
Ruchira Ramanujam
Follow
Written by Ruchira Ramanujam and published on 01 March 2021.
Fresh apples and strawberries and dried cranberries come together in these easy-breezy recipes to maximize fruitiness and fun!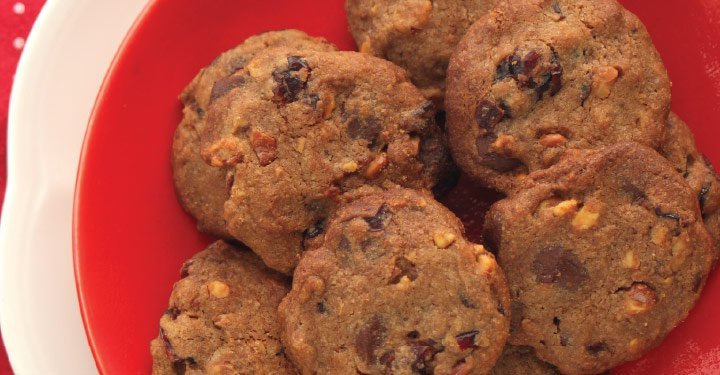 Cranberry Choco-Nut CookiesMakes 25Cranberries are considered a superfood because of their high antioxidant content and many health benefits. Dried cranberries are easy to find, and these whole grain cookies are a tasty way to include them in your familys diet.Ingredients:1 tbsp flaxseed powder1 cup whole wheat flour (atta) tsp baking powder tsp baking soda tsp salt100g unsalted butter at room temperature cup brown sugar1 tsp pure vanilla extract1 tbsp milk cup chocolate chips cup chopped dried cranberries cup chopped roasted walnutsMethod:Preheat the oven to 180 degree C. Line a large baking tray with baking parchment. Add two tablespoons of warm water to the flaxseed powder, stir well and set aside.Stir together the whole wheat flour, baking powder, baking soda and salt. Set aside. If the brown sugar has large crystals, then grind it into a powder in a mixie. In a large mixing bowl, beat the butter and brown sugar.