Many parents search for the best learning apps for kids to make learning easier for their children. But, do these educational apps really help? Read on to decide for yourself
Learning apps or educational apps have brought about a revolution in the field of education and changed the way children learn.
Access to the Internet has given us the ability to browse and obtain knowledge from every corner of the globe using a computer. But, e-learning apps have taken this a step further. They have changed the smartphone into a learning tool and almost every spot on the earth into a virtual classroom. As a result, we can now learn even when we are on the move.
With free learning apps for kids and paid ones as well, parents now begin educating their children at home much before enrolling them in school.
But, have you ever wondered when and how it all began?
Grockit was the first educational app to feature on Google Apps Marketplace. Students could use this platform to prepare for various entrance examinations and join hands to study in a collaborative manner. And, with technology changing classrooms to 'smart classrooms', the pace of developing and adopting learning apps has quickened.
Types of learning apps
With app-based learning gaining more and more attention, educational apps have evolved to address the various needs of students, from pre-schoolers to college students. Here are the various types of effective learning apps available today:
Study apps for school students: In a developing country like India, apps related to education help school students overcome a lot of restrictions. These include constraints like lack of availability of relevant books and quality teachers. Learning apps improve students' understanding of subjects because of a vast array of study and practice materials. They also motivate students to spend more time in their studies. Some of the top study apps for school students are Quizlet, Exam Countdown, Math Formulas and Mathway.
Home tuition apps: A little extra guidance can go a long way in helping a child shine in academics. Home tuition apps help a child connect with a remote tutor on a one-to-one basis. The personalized attention allows the tutor to assess the student's ability, and help her improve and perform better in academics. Vidyanext, HashLearn, The Teachers Hub and Extramarks - The Learning App are some in-demand home tuition apps.
Language learning apps: Words can't truly express the importance of language. From being a tool of expression and communication to helping us understand and accept to adding to the existing knowledge base, language is at the heart of mankind's progress and development. Language learning apps help both children and adults learn a foreign language. The use of memes, quizzes, test papers and so on make learning seem interesting, fun and effective. Some of the popular language learning apps are Duolingo, Lingualift, Babbel, Preply, Memrise and Busuu.
Learning apps for special needs individuals: Children with special needs/learning disabilities/attention issues find it difficult to learn the way their peers do. Teachers and parents can now take the help of technology to make learning fun and easy for these children. Some educational apps for children with special needs are Learn with Rufus, ModMath, Dyslexia Toolbox, Stop, Breathe & Think and Brighter and Bigger.
Learning apps for adults: Educational apps are not only aimed at young children or higher education students but can also be used by adults. Grown-ups can use these apps to learn new skills, increase their knowledge and achieve better growth in their careers. Some learning apps for adults are Endless Quiz, italki, SoloLearn, Udacity, Udemy and Curiosity.
Age-wise educational apps
There are learning apps for children of every age. We have listed a few here which you can download for your child.
Nursery rhyme apps for babies (0 - 11 months)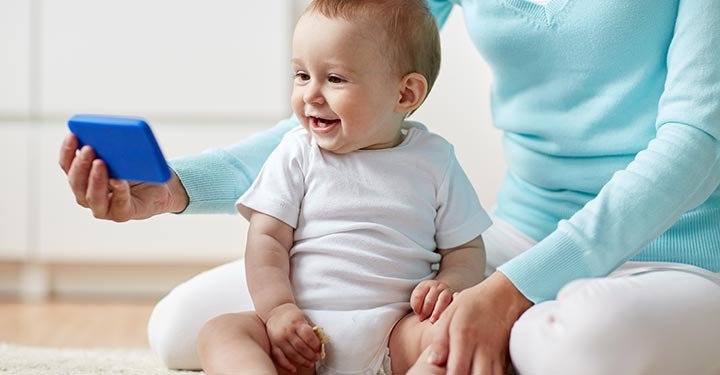 Some top baby learning apps for Android are My First Words: Baby learning apps for infants, Storybook Rhymes Volume 1 and Nursery Rhymes by Chuchu TV. All these apps are Free for download.
Some top baby learning apps for iOS are KidloLand - Nursery Rhymes (Free for download), Baby Shark Best Kids Songs (Free for download) and English Nursery Rhymes (Paid).
Learning/educational apps for toddlers (1 - 2 years)
Some top learning apps for toddlers on Android are 123 Numbers, ABC Kids and Kids Doodle. All these apps are Free for download.
Some top learning apps for toddlers on iOS are Nursery Rhymes (Free for download), Tiny Learner (Free for download), PBS Kids Games (Free for download), Elmo loves ABC (Paid).
LKG learning apps for nursery/kindergarten kids (3 - 5 years)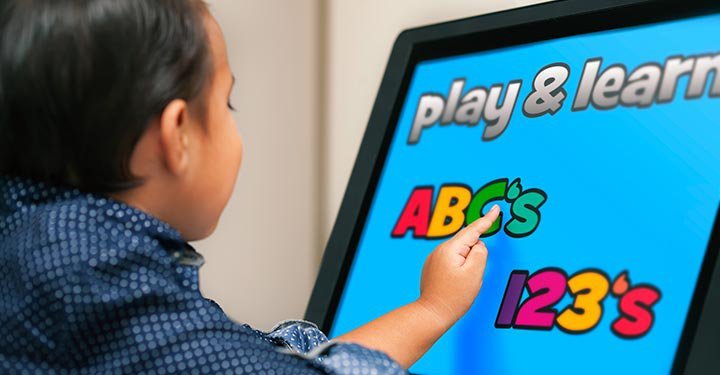 Some top nursery/kindergarten learning apps for Android are Kids Spelling Learning, Kids Mazes and Kindergarten Kids Learning. All these apps are Free for download.
Some top nursery/kindergarten learning apps for iOS are Kindergarten Math & Reading (Free for download), Touch & Write (Paid) and Word Wizard (Paid).
Maths learning apps for kids (6 - 9, 10 - 12, 13+)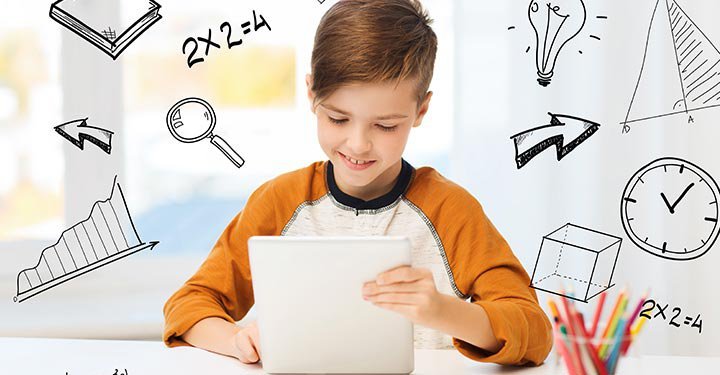 Some top maths learning apps for toddlers on Android are 123 Numbers, Learning numbers for kids - kids number games and Funny Food 123! Kids Number Games for Toddlers. All these apps are Free for download.
Some top maths learning apps for toddlers on iOS are Learning numbers - Kids games (Free for download), Number Train Early Learning (Paid) and Monkey Math School Sunshine (Paid).
English learning apps for kids (6 - 9, 10 - 12, 13+)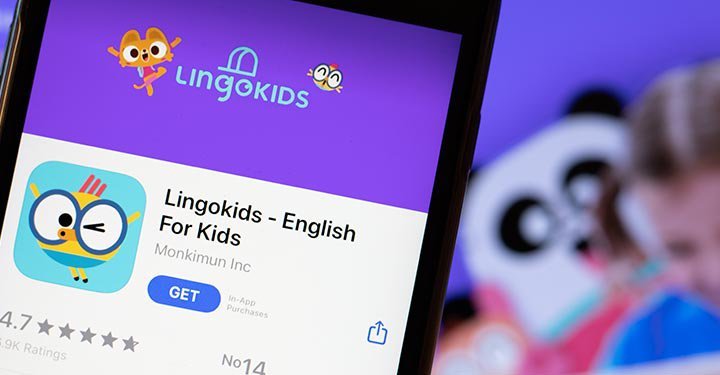 Some top English learning apps on Android are Lingokids, English Conversation for Kids, Hello English Kids and Kids Spelling Learning. All these are Free for download.
Some top English learning apps for iOS are Learn English for Toddlers, Learn English, English for Kids and PimTrack - Language Learning for Kids. All these apps are Free for download.
Preply app
While talking about language learning apps, it would be amiss not to mention Preply. This is a global language learning platform that connects students with private tutors online. With over 15,000 tutors from all over the world, the platform prides itself on having a solid faculty body. One of the key features of Preply is that it uses a ranking algorithm via machine learning to connect students to the right tutor.
While most online learning platforms use third-party programs like Skype or Zoom, Preply hosts its lessons on its own platform, the Preply Space. This is an interactive platform that allows for file sharing, instant messaging, and interactive whiteboards.
Unsure of whether this might be a good fit for your child? Not to worry! Preply offers one-hour-long trial sessions at a nominal cost, giving students the opportunity to decide if their tutor is a good match.
Benefits of Preply app
A large number of tutors to choose from
One-hour-long trial classes
Affordable lessons
Courses for multiple languages and other subjects
With these opportunities, Preply makes it possible to join and start learning a new language in a matter of minutes.
Available on both Android and iOS.
Science learning apps for kids (6 - 9, 10 - 12, 13+)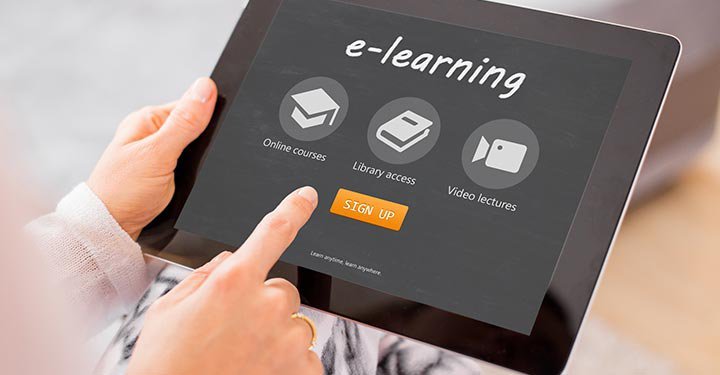 Some top Science learning apps for Android are Kid Weather, Alchemy - Genetics, Start Up Science and Science Nature 5. All these apps are Free for download.
Some top Science learning apps for iOS are Solar Walk, Coaster Physics, Happy Little Farmer, Bobo Explores Light and DIY Sun Science. All these are paid apps.
Benefits of learning apps
Technology is now a part of every sphere of our life, including academics and the classroom. Using it judiciously can not only keep students engaged but also make it easy for them to understand and master new concepts, and learn new skills. Not yet convinced? Perhaps you would be, once you read about the advantages of educational apps:
Keeps students engaged: Children are fascinated by technology and are quick to learn how to use it. Compared to books, learning with apps seems more appealing to them because the visuals and sounds provide a more wholesome experience. As a result, they don't feel bored and can focus longer on what they are learning.
Encourages active learning: The lessons in most educational apps are divided into various levels, beginning with easy ones and proceeding to more difficult ones. Since every child learns at a different pace, teachers/parents can personalize the content in the app to suit a child's learning ability. Also, apps allow a child to control his pace of learning. This helps him understand and learn better.
Supports meaningful learning: The current system of rote learning is slowly giving way to meaningful learning. Lessons in learning apps are divided into modules. Once a child masters a module, she can move to the next module. This helps her comprehend the lessons better, recall and assess what she has learned, and connect what she has learned with what she already knows.
Fosters socially interactive learning: Educational apps give children the opportunity to learn in collaboration with their peers or others who may be more knowledgeable than them. Some children also tend to form parasocial relationships with the on-screen virtual tutor/characters. Derrick and colleagues found in their study that such relationships help individuals with low self-esteem.
Sets learning goals: Most learning apps are designed to steer the child towards achieving a goal, such as learning a new concept in physics or solving a certain problem. And, the child is guided by the app in a step-by-step manner and in a fun way, which is immensely helpful for learning compared to receiving direct instructions.
How to choose the best learning app
With the proliferation of screen devices, the apps market is also expanding. Developers keep coming up with new apps, claiming their products to be better than existing ones. In such a situation, how can you be sure that you have chosen the right learning app for your child? Well, we tell you how to choose the right educational app.
Deliberate over what you want your child to learn: Is your child interested in chemistry and you want to fuel this interest, or do you want to develop his general knowledge? Think carefully about what you want your child to learn before choosing any learning app.
Choose age-appropriate apps: Once you have decided on what you want your child to learn, you can begin looking for the best educational app that suits your child's age. While doing this, also look for who made the app and if educators were involved in designing the app.
Evaluate before downloading: Once you have narrowed down on the right app, read in-depth reviews of the app from reputed and trusted sources. You can also do your own search to evaluate the following:
What is the educational value of the app, and how age-appropriate are the content and language?
Does the app encourage your child to apply what he has learned in real-life situations?
Does the app encourage creativity and problem-solving abilities, while giving a playful experience?
What are the privacy policies of the app?
Does the app protect your child's privacy and yours? Look for COPPA (Children's Online Privacy Protection Act)-compliant apps.
While educational apps are changing the face of education, there are also inherent dangers in exposing a child to gadgets.
Negative effects of learning apps
At times, the child might use the app to avoid boredom, and may not indulge in any learning.
Since most apps store both questions and answers, instead of working out the answer to a problem, the child may go directly to the solution.
Some of the apps may prompt the child to fill in personal information, which may then be used for other purposes.
And, the biggest threat of all is gadget addiction. Using educational apps beyond a certain amount of time can make your child addicted to gadgets.
As a parent, while trying to provide the best for your child, exercise your judgment on what, and how much of anything is good for your child.