Tips To Help Your Child Ace Class Tests
Leena Ghosh
7 Mins Read
Leena Ghosh
Follow
Written For ParentCircle Website new design update
Class tests help your child to learn and are a great tool for self-assessment. Help your child excel in them by following these simple tips.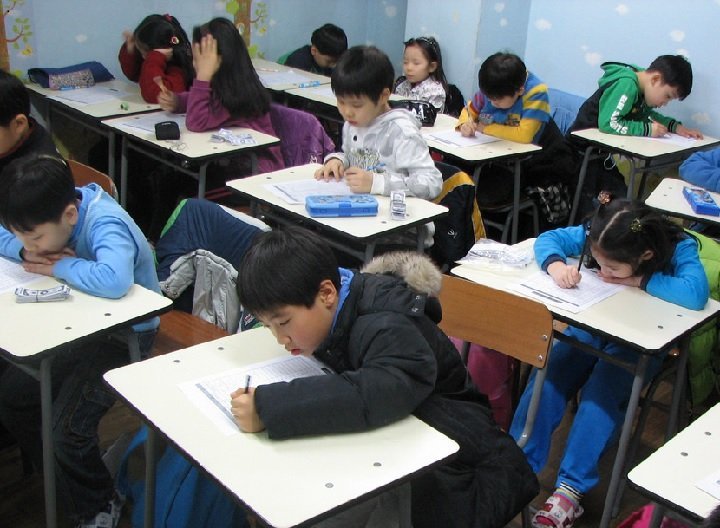 "I have a test tomorrow"
As a parent, when you hear these five words from your child, do you panic? Or do you refuse to fret, because "It's just a class test, after all!" Whatever your reaction is to the above announcement, there's no denying the fact that tests and pop quizzes are a part of every child's school life. And they have an important role to play in your child's learning.
In fact, experts believe students should be tested more and not less. As per an article titled, 'Healthier Testing Made Easy: The Idea of Authentic Assessment', by Grant Wiggins published on Edutopia.org in 2006, 'The point of assessment in education is to advance learning, not to merely audit absorption of facts. That's true whether we're talking about that fourth-period pop quiz, the school play, or the state test'.
Another research, 'Inside the Black Box: Raising Standards Through Classroom Assessment', by Paul Black and Dylan Wiliam (1998) states, 'Formative assessment is an essential component of classroom work and that its development can raise standards of achievement'.
Now that you know the importance of tests and how they help your child grasp concepts better, here are some tips on how you can help him ace them.
Tips on how to help your child ace class tests
Encourage studying every day: A quick revision of all that your child has learnt at school in a day, would not only help him remember the lessons better but also grasp the fundamentals of each subject. Also, in case of a surprise test, he'll be more prepared to answer the tricky questions.

Work on the weak points: Your child's marks in a particular subject or subjects will tell you in which areas she is struggling and needs help. Whether it's geometry or spelling, invest a little extra time on topics she's having trouble with. This is also a good way to understand whether she needs extra coaching or tuition in that subject.

Do a weekly review: Just before the weekend fun begins, do a thorough review of all the subjects. Make sure your child takes notes as it will help him remember the lessons better. Encourage him to ask questions and, in case, you are unable to clarify some of his doubts, seek the help of teachers or experts in that subject.

Conduct practice tests: What better way to help your child excel in class tests than do a mock test at home? According to her lesson plan, devise a simple question paper and ask her to finish the test in a set time. Make sure you set a reasonable time limit, so as to not make it too easy or difficult for her. This activity will not only test her memory and understanding of the subject but will also give her enough practice for class tests.

Have some fun: Use flash cards or conduct a pop quiz and ask the entire family to participate in it. This will make the activity more fun and help your child remember facts as well. This will also build in him a positive attitude toward class tests and teach him that tests are not meant to tax him but help him learn better.

Stress on meditation: Tests often lead to anxiety, even if it's a simple class test. Before your child sits down to prepare for a test, ask her to close her eyes and meditate for three minutes. Meditation will not only relax her but help her focus more on her lessons.

Emphasise on starting early: Students usually don't get a lot of advance notice before a random test day. However, these marks count. So, as soon as your child tells you about a class test, ask him to start preparing for it. Make sure he doesn't leave it to the last minute. In fact, ask him to prepare for the test before he finishes his daily homework.

Ensure adequate sleep: As a parent, it's important that you maintain a steady sleep schedule for your child. And, on the night before an important test, make sure she gets enough rest, so she can apply herself to the task with a fresh mind.

Class tests may seem like a simple matter, but the results of these tests are taken into account during your child's final evaluation at the end of the term. Help him have a successful school year, by encouraging him to follow these tips on how to ace class tests.
Looking for expert tips and interesting articles on parenting? Subscribe now to our magazine. Connect with us on Facebook | Twitter | Instagram | YouTube