Parent-Teacher Meeting: Questions You Should Ask Your Child's Teacher
Leena Ghosh
7 Mins Read
Leena Ghosh
Follow
Written For ParentCircle Website new design update
Worrying about the questions you missed asking your child's teacher at the recent Parent-Teacher Meeting (PTM)? Or, wondering what to ask at the next meeting? Here are some questions you could ask.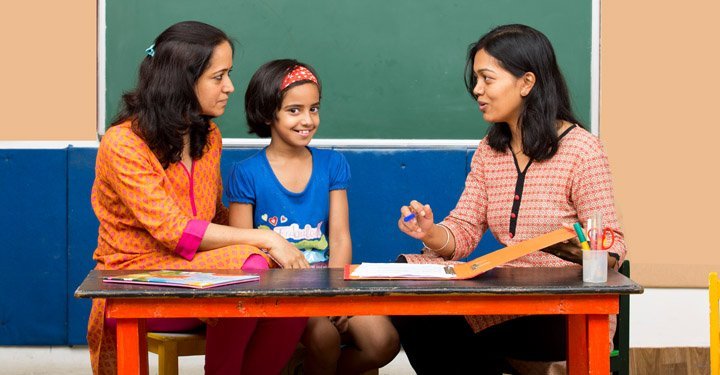 It's no secret that parental involvement in a child's education leads to better grades and behaviour. And, one of the tenets of effective parental involvement is a good parent-teacher relationship. Your child spends a sizable portion of his early life at school, and the effect his teachers have on him is often long-lasting and can be the foundation for success later in his life.
Building trust between parents and teachers is the cornerstone to having an effective and harmonious parent-teacher relationship. In a study titled, 'Trust and the Family-School Relationship: Examination of Parent-Teacher Differences in Elementary and Secondary Grades,' by Kimberly S Adams and Sandra L Christenson published by the Journal of School Psychology in 2010, having a good parent-teacher relationship, based on trust, resulted in better school performance. The study states - 'Trust between parents and teachers is a vital element in building and maintaining the family-school relationship. Improving home-school communication was identified as a primary way to enhance trust. Also, the perceived quality of family-school interaction was a better predictor of trust than was the frequency of contact or demographic variables. Trust was positively correlated with three indicators of school performance.'
So, parent-teacher meetings must be seen as a platform to communicate and build a trusting relationship between the parent and the teacher, where the primary concern is the well-being and the development of the child. Asking the right questions to your child's teacher is one way of doing so. We give you some questions you should ask at a parent teacher meeting.
About your child
Questions you should ask
What are my child's strengths, according to you?

What are my child's weaknesses?

How is my child in general - is she happy/fussy/moody, etc.?

How is my child's behaviour at school?

What, according to you, are my child's talents?

About your child's academics
Questions you should ask
Is my child meeting his academic goals?

Is my child performing to her fullest potential?

In what areas does my child need extra help?

How should we provide that extra help?

Is my child better in one subject than the others?

About your child's social skills
Questions you should ask
Is my child quite social? How does she interact and mingle with her peers?

Are there any challenges he faces in communicating with you?

Are there any challenges you face while communicating with her?

What do you do if there is a disagreement between my child and another classmate?

What tips would you give to make my child more socially responsive/improve her interpersonal skills?

About homework
Questions you should ask
How is my child doing with his homework?

Can I share my concerns with you regarding the school's homework policy?

How much time, in your opinion, should I allot in a day for my child's homework?

What do I do if I have some questions/ concerns about the homework given, and it has to be submitted the next day?

What should I do to develop my child's interest in doing homework every day?

About your involvement
Questions you should ask
What should I do to make him study/do his assignments or projects at home?

How can I help my child meet her goals?

How do I develop his interest in a subject he avoids studying?

How do I prepare him for tests/ examinations?

What can I do to support what you are teaching her at school?
About specific situations involving sensitive issues
Questions you should ask
Can I share with you some of my concerns?

Can you shed some light on what happened in this situation?

Can you take me through your teaching method and philosophies?

Can you give me some advice on how to deal with this situation?

Could you help me tackle this problem?

If you want to approach a teacher after school hours for a problem your child is facing, make sure to take the teacher's permission to call him, before contacting him directly. If you respect and appreciate a teacher's work and space, he will also be more understanding of your parental problems. A teacher and parent partnership is one of the most valuable relationships you'll develop in your life, so make sure to nurture and respect it.
Hope you liked this article. To get expert tips and read interesting articles on a wide variety of parenting topics, subscribe now to our magazine.