Fun and inexpensive ways to entertain your bored preschooler at home
Suganya Malar Mani
4 Mins Read
Suganya Malar Mani
Follow
Written For ParentCircle Website new design update
Keeping small children indoors and out of trouble's way can be challenging. Here are some easy ways to keep your preschooler occupied, with little or no expenditure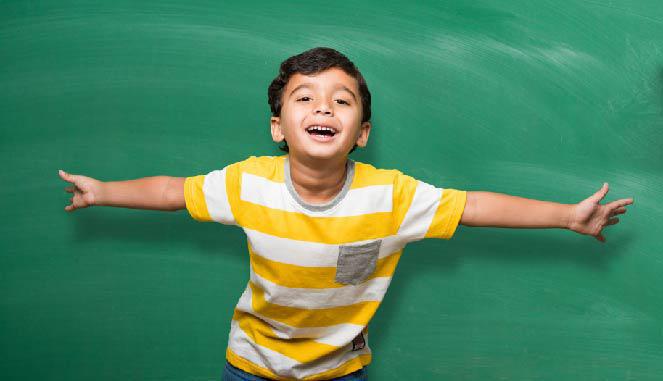 Time flies when you are having fun or when you have an energetic toddler to take care of. Children aged 3-5 years of age are energetic, who love exploring things in the house, wreaking havoc on your carefully selected furniture, and pouring their creativity on the walls and the floor. They also have a sponge-like mind, observing and mimicking anything and everything.
Preschoolers need constant monitoring at home, as they are at an age of wonder and inquisitiveness. It is a great time to teach them interesting activities that will hone their skills, while also keeping them entertained at home. All parents need a plan (or several plans) and careful forethought while dealing with their adorable but sometimes overwhelming preschoolers.
Create a coloring zone in your house
Kids love experimenting with colors. The problem is the cleaning and scrubbing work that needs to be done after they are done with their paint, crayons, and colored pencils. But painting can be fun for both the parents and the children, if you take precautions like spreading newspapers on the floor, making kids wear slightly old clothes, and assigning an area for painting. Invest in a blackboard or give the kids some A4-sized sheets to paint on.

Get them to put puzzles together
Puzzles are an integral part of early learning and keep your little one mentally sharp. You don't even have to buy expensive puzzle games from the toy store. All you have to do is neatly cut out different shapes from pages of a magazine or old picture book and tell them to put these together. The more puzzles you give them, the longer it will keep them engrossed.

Teach them to make paper toys
Who doesn't love making interesting stuff out of paper? Even adults find it fun to fashion out intricate toys in animal shapes, flowers, and so on. Give your preschooler pages from old comics and get them started on making paper planes, boats, various shapes, puzzles, and much more. Show them how to do it and once they watch you, the little ones can do it on their own.

Develop a love for gardening in them
Keep a few potted plants such as aloe vera, button rose, money plant, and so on in your balcony or backyard and give your child the responsibility to water them. Get them a few seeds and pots filled with mud so that they can get busy sowing the seeds. They will love watching the plants grow and look forward to this activity each day. Give them a background of each plant and how they are useful and support and encourage them with kind words and advice. It might get messy at first but eventually, it will be a well-spent effort.

Involve them in the kitchen
When you are cooking or cleaning in the kitchen, chances are your little one will follow you and try to do something in the kitchen as well. Encourage it. Give them small tasks such as plucking greens, removing peas from the pod, or mixing some ingredients. Put a few dry items such as rice or certain spices into a pot and encourage them to do mock cooking.

Make your own swing at home
If you have space and interest, install a swing in your living room or in the courtyard. Better still, make your very own swing for kids. (The video above is a great way to make a swing at home using a saree). Children will have a great time swinging and this will keep them out of your way for some time. Apart from it being an outlet for their energy, this activity will also keep them physically active.

Play interactive games
Play peekaboo, ringa-ringa-roses, and bounce the ball with your child at home. Put some fun dance videos on TV and make them dance to the music with you supplying some moves. Involve them when you are searching for something. These small games do a lot for your child's all-around physical and emotional development.

Read together
When you are reading the newspaper or articles online, make sure your little one has something to read too. Invest in some picture books or short stories or join a library, so that you inculcate in your child, the habit of reading at a tender age. Encourage them to read aloud or to point out pictures that capture their imagination. Once in a while, sit with them and participate in the reading activity.

Occupying little ones at home is not an easy task. But with some ingenuity and creative ideas, you can keep them entertained at home, without investing in expensive toys and gadgets.