It's not easy to come up with unique and creative fancy dress ideas for your kids, especially the ones you can make at home! So, here's a list of simple, yet fun costumes for your kids!
Dressing up in fancy costumes can be a wonderful experience for both you and your child. Fancy dress competitions that are often held in kindergarten school and community forums typically require your child to dress up and speak a few words of dialogue to express the character they depict. The judgment criteria include the costume, make-up, expression and gestures, novelty and overall impression.
It is also possible to host a competition at your own home on your child's birthday or during festival seasons like Diwali, Christmas or Eid, or to celebrate a grandparent's retirement, or a close family member's marriage. It will be fun and entertaining for everyone!
Best fancy dress ideas for toddlers
While the idea of dressing up is fun by itself, picking the right fancy dress costume can be hard - especially when your child is at an age when he is not sure what he wants. There are plenty of costumes that are readily available online and in brick-mortar stores. In major cities, you can even hire costumes on a per-day basis. But the best costumes are the ones that you can imagine and are made at home, as they involve the parent's and the child's creativity. Here are a few DIY costume ideas that can help your child win the competition and bag the coveted prize!
List of unique fancy dress ideas for boys (Age: 1-2 years)
Out of ideas on how to dress your boy in a fancy dress costume that will have everyone cheering him on? We have some creative costume ideas that will be fun and comfortable for your kid.
1. A spider fancy dress costume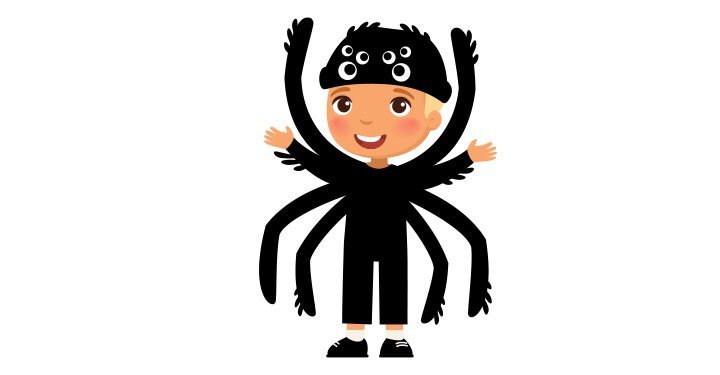 Things you need:
Black T-shirt, pants and a cap
Socks with cotton/sponge stuffed
Black lace to tie the stuffed socks from the arm
2. A robot fancy dress costume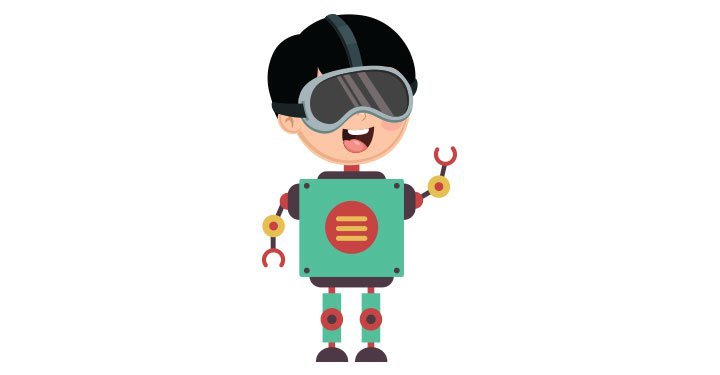 Things you need:
Two cardboard boxes with holes - one for the head and one for the body.
Paint to add features on the box
3. A dragon fancy dress costume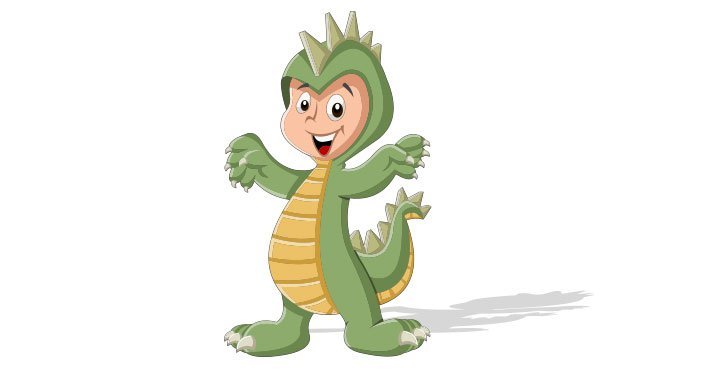 Things you need:
A pullover with a hoodie and pants
Little spikes made out of cardboard/chart paper to stick from head to waist on the back and on the tail
A stuffed sock/stocking for a tail
4. An alien fancy dress costume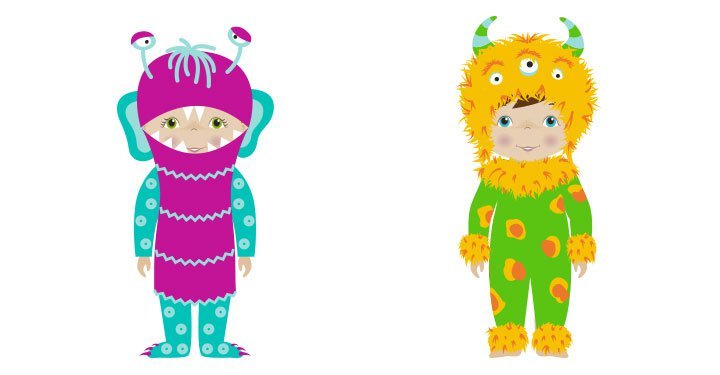 Things you need:
Green face paint to add features on the face
Green shirt and pants
Black dye to draw extra eyes on the forehead and the back of the palm
5. A clock fancy dress costume
Things you need:
Two chart papers cut in a circle
Thread to hang the chart papers to hang off the shoulder
Paint to add the features of the clock on the chart paper
List of creative fancy dress ideas for girls (Age: 1-2 years)
You don't always have to dress your little girl in a princess costume. Here are some innovative and contemporary fancy dress costumes that you can make easily at home. Rest assured, your daughter will love it and you can spend some parent-child bonding time making them.
1. A honey bee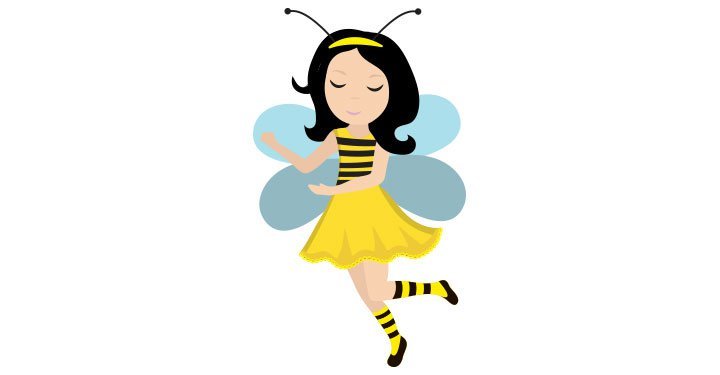 Things you need:
A golden yellow dress
Black laces to tie around the child as stripes
Metal wire and table tennis ball for the antenna
A black headband to attach the antenna
Gauze paper for the wings
2. A cupcake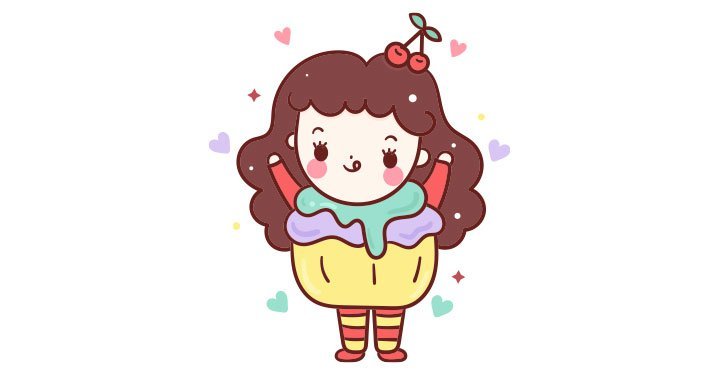 Things you need:
An old plastic bucket with two holes made at the bottom for the legs to go through
Thick white towel to be draped around the child for the cream layer on top
Bright colored chart paper to be wrapped around the bucket to form the 'cup' in the cupcake
3. A sunflower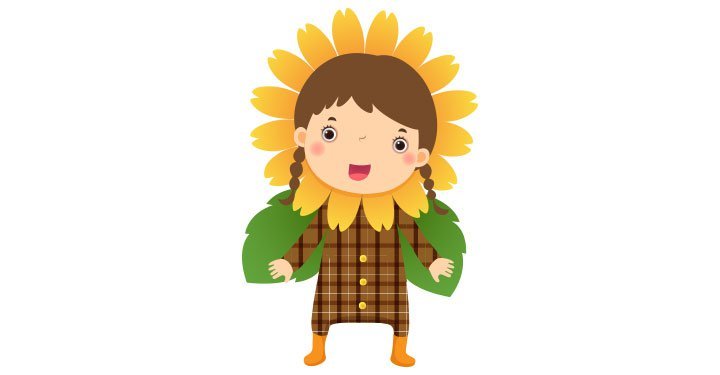 Things you need:
Yellow chart paper, cut into the shape of petals and attached to the head
Green color dress for the stalk part of the flower
Green chart paper, cut into the shape of leaves and attached to the hands
Paint to add features to the petals and leaves
4. A chef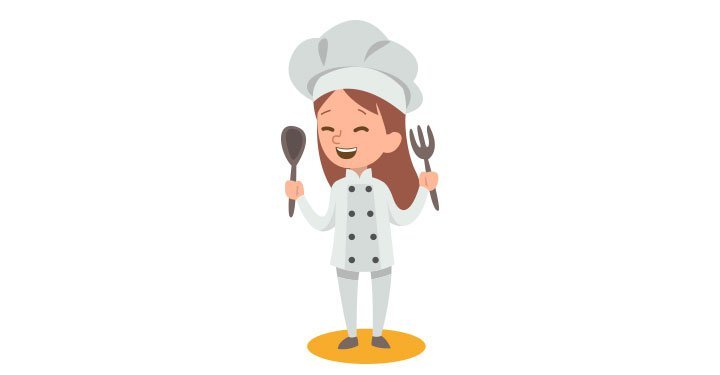 Things you need:
White color shirt and skirt
Black buttons to pin on the front of the shirt
White chart paper to make the chef's cap
A rolling pin and a pan
5. A fairy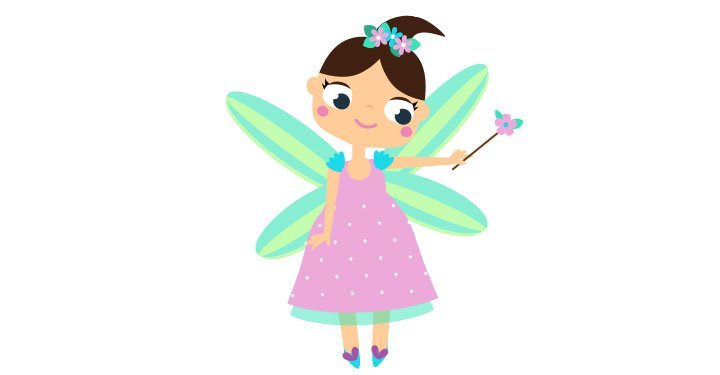 Things you need:
Gauze paper for wings
A long pencil for the wand
Chart to make the star on top of the wand
Glitter for the wings and the wand
Any bright dress
5 hacks to get your toddler ready for a fancy dress competition
1. Have your child practice the lines before a mirror. This will help overcome her nervousness
2. Encourage your child in a positive manner when she enters the competition
3. Follow the rules of the competition including being on time and following the theme
4. Check if all the costumes are holding tight. You don't want the costume to come apart on stage
5. Check if the costume is suffocating or making your child uncomfortable
4 ways to build your toddler's confidence before a fancy dress competition
A fancy-dress competition is possibly the first competition that your toddler is going to enter into. There are probably other kids who have equal chances of winning, despite your best efforts. How do you ensure this doesn't affect your child's confidence?
Here are a few tips
Teach him to see the good in himself
Never compare your toddler with other kids
If your child is shy or nervous, don't talk about it
Use positive assertion
Avenues for learning
It is also important to teach your toddler what his costume represents. For example, if you pick a spider costume for your boy, you could ask him to observe what a spider does - teach him how it moves, finds food and builds its web. This will be an opportunity for him to learn new things as well as to understand the character better. Also, when it is time to recite the lines during the competition, he will know why he is saying them.
This way fancy dressing can be fun, educative and build self-confidence in the child. It can bring her out of her comfort zone and help her develop social skills.