Exotic Recipes: Make Diwali Memorable
Priyanka G Mehta
8 Mins Read
What is the festival of lights without some family time and lots of sumptuous food? These recipes with a twist will ensure that your loved ones have a Diwali celebration worth remembering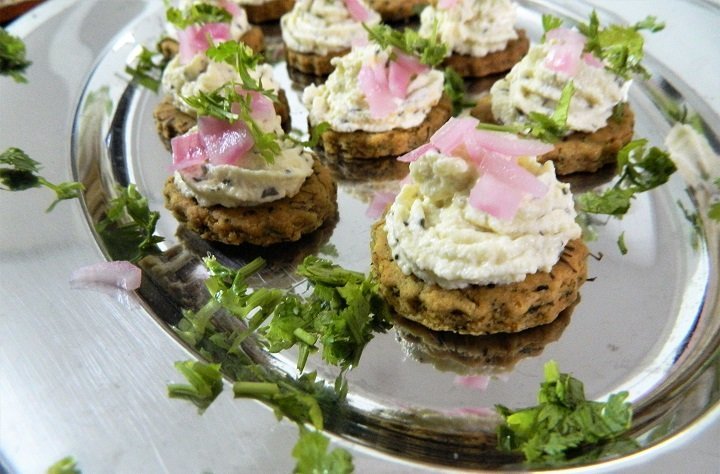 The festival of lights is filled with lots of fun, frolic and great food. It is the time when families unite to celebrate the festivities with the joy of togetherness and the Diwali lamps light up your home and your life. As you prep for the celebrations with your whole family, the food should also be remarkable. We have come up with some exciting recipes especially for you, which are easy to make and take the festive food to another level.
1. Jalapeno and Cheese Baked Samosas
This popular, everyday snack gets a stylish twist
Ingredients
Samosa Patti as required (easily available in stores)

1 fresh jalapeno pepper

cup grated mozzarella

2 medium potatoes boiled, peeled and grated

Salt to taste

Crushed black pepper to taste

1 tbsp olive oil

Method
Deseed and finely chop the jalapeno pepper

Mix chopped jalapeno, mozzarella and grated boiled potatoes

Add salt and pepper to taste. The filling is ready, keep aside

Preheat the oven to 200 degrees C

Take one samosa Patti and put 1 tbsp filling in it. Fold it in a triangle shape like a samosa and close the edges using a little water.

Line a baking tray with parchment paper and place the samosas in it. Brush them with olive oil

Bake the samosas at 200 degrees C for 8-12 minutes or until there is a golden crust on top.

2. Instant Kalakand (Milk Cake) with Chocolate Mousse
This exotic combination of milk cake and chocolate mousse is heavenly.
Ingredients
1 cup tightly packed grated paneer

1 cup condensed milk

tsp cardamom powder

200 grams dark chocolate

1 cup whipping cream (or chilled fresh cream)

1 tbsp butter

tsp vanilla extract

Some chocolate vermicelli for garnishing

Method
Take the condensed milk in a thick bottomed pan and heat it over the flame

Add grated paneer and mix well

Keep on stirring till the mixture is a thick mass and has left the sides of the pan

Add the cardamom powder

Mix and remove from fire to let it cool

Chop the chocolate and put it in a microwave-safe bowl, add butter to this

Melt in short spurts of 30 seconds in the microwave

In another bowl, whip the cream with a hand mixer or a manual whisk till it is fluffy and forms soft peaks.

To the whipped cream, gradually add the melted chocolate little and fold gently

In a dessert glass, layer the Kalakand first, followed by the mousse.

Garnish with some chocolate vermicelli.
Check these videos for some bonus, quick and easy recipes you can try:
3. Methi Mathri Canaps with Garlic and Herb Cream Cheese
A modern twist on a traditional snack
Ingredients
1 cup whole wheat flour

2 tbsp dried fenugreek leaves (kasuri methi)

tsp cumin powder

tsp coriander powder

1 tsp red chilli powder

Salt to taste

A pinch of turmeric powder

cup ghee

Water as required for kneading the dough

cup cream cheese

1 tbsp dried mixed herbs

1 tbsp finely chopped garlic

Few pickled onions (chopped)

1 tbsp chopped coriander

Method
Mix flour, cumin powder, coriander powder, fenugreek leaves, salt, chilli powder and turmeric powder together in a bowl

Add ghee to this and rub the mixture between your palms

Slowly add water to make a soft dough

Preheat the oven at 180 degrees C

Roll the dough and cut out the mathris in your favourite shape

Place them on a parchment-lined baking sheet and bake for 12-14 minutes or until the sides are golden

Take the cream cheese in a bowl and mix garlic and dried herbs to it. Put it in a piping bag fixed with a star nozzle

Pipe the cream cheese over mathris and finally garnish with the chopped pickled onions and coriander.

4. Coconut Panna Cotta with Blueberry Compote
Take a break from mithais and try this refreshing dessert
Ingredients
2 cup coconut milk

4 tbsp sugar

tsp vanilla extract

1 tsp agar-agar

2 tbsp cold water

1/3 cup blueberries (or strawberries)

cup water

2 tbsp sugar

Method
Add the agar-agar to 2 tbsp cold water and set aside

In a pan, heat coconut milk with 4 tbsp sugar and vanilla extract, simmer it and add the agar-agar mixture and stir. Boil for a minute and then strain

Grease the pan in which you want to set the pannacotta with some butter or else you can directly set it in individual serving glasses or silicon moulds

Pour the coconut milk in the bowl and let it set in the refrigerator for 3-4 hours

Meanwhile, prepare the blueberry compote. Add the berries, sugar and cup water to a pan and simmer until it thickens. Then let it cool

De-mould the pannacotta and serve with prepared blueberry compote

5. Mushroom Pinwheels
These bite-sized mushroom pinwheels are so yummy easy to make.
Ingredients
7-8 button mushrooms

1 small onion chopped

1 tsp fine chopped garlic

cup grated cheese

1 pack puff pastry sheet (available in speciality stores)

Salt to taste

Crushed black pepper to taste

1 tsp olive oil

1 tbsp milk

Method
Clean and chop the mushrooms, keep aside

Heat 1 tsp olive oil in a pan, add chopped garlic and saute for 30 seconds

Add chopped onions and cook till they turn pink. Add the chopped mushrooms and cook for 3-4 minutes

Add salt and pepper and cook till all the water from mushrooms is absorbed

Remove from heat, add grated cheese and mix well

Roll the puff pastry sheet into a rectangle and spread the mushroom mixture evenly over it, then roll it like a Swiss roll and pinch and seal the ends

Cut 1 inch thick pinwheels from this roll and line them on a baking tray

Bake in a preheated oven at 180 degrees for 15-17 minutes or until they are nice and golden

Serve hot with your favourite chutney.

Spread joy this season with these awesome treats and your family will keep asking for more.