World Breastfeeding Week: Why skin-to-skin contact with the baby is important
Team ParentCircle
1 Min Read
Will my baby be able to breastfeed the right way? This is a worry all new mothers have. Our expert gives important tips on initiating breastfeeding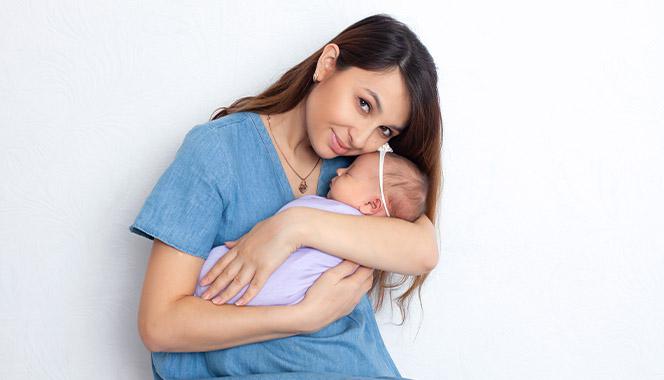 On the occasion of World Breastfeeding Week, Dr Sonali Santhanam, Lactation Consultant, Motherhood Hospital talks about the importance of skin-to-skin contact between mother and child to help initiate the process of breastfeeding, and to make it a positive experience for both mother and child.
Here is what Dr Santhanam says:
Newborn babies are very sleepy on the first day of birth, so in the first 24 hours, you need to ensure that your baby is feeding every 2-3 hours. But, this can sometimes be challenging because babies do not wake up to feed that often, especially in the daytime.

One of the things that I would recommend doing, is putting your baby skin-to-skin as often as possible. So, it is time for a feed and your baby is not waking, even though you have unswaddled her and you have tried everything like tickling the ears and the toes. I would recommend opening out the swaddle and putting the baby in direct contact with your chest.

So, there is no barrier between the baby's skin and the mother's skin. And, when your baby is able to smell the breast milk and listen to your heartbeat, this normalises her body temperature. This is going to help the baby maintain her blood sugar levels. This really helps her wake up and want to feed.