Do you want your baby's name to stand out? Take some cues from these celebrity parents who have given their children different and unusual names
An Indonesian couple were in the news for the longest time after naming their new-born Abidah Asian Games as she was born hours before the inauguration ceremony of the 2018 Asian Games in Jakarta. Naming their baby is always a special occasion for parents, everywhere. Sometimes, baby names are inspired by events and circumstances, and at times, by other people. ParentCircle looks at 20 such unusual baby names and the circumstances around them.
1. AbRam: Bollywood Badshah Shahrukh Khan named his third child AbRam. When asked about the unusual name, King Khan said, His name is based on a variation of the Prophet Abraham. And I liked the connotation that it is kind of a secular name (with the word Ram in it).
2. India: Former South African cricketer Jonty Rhodes loves everything Indian, so much so that he named his daughter India. Apparently, both Jonty and his wife Melanie, admire the rich culture and geographical diversity of our country. He says, India is a very spiritual country and a very forward-thinking nation.
However, Jonty is not alone, former New Zealand pacer Dion Nash has also named his daughter India.
3. Adira: Bollywood star Rani Mukerji and her producer husband Aditya Chopra have named their daughter Adira, which has the first part of both their names, i.e., Adi and Ra. The name is said to have Hindu, Arabic and Hewbrew roots and stands for strong and majestic.
4. Milan: When pop star Shakira and her hot-shot footballer boyfriend Gerard Pique become parents to their first son, they named him Milan Pique Mebarak. The name, pronounced Mee-lahn, is inspired by several ancient languages like Slavic, ancient Roman and Sanskrit. It means gracious in Slavic, eager and laborious in ancient Roman, and unification in Sanskrit.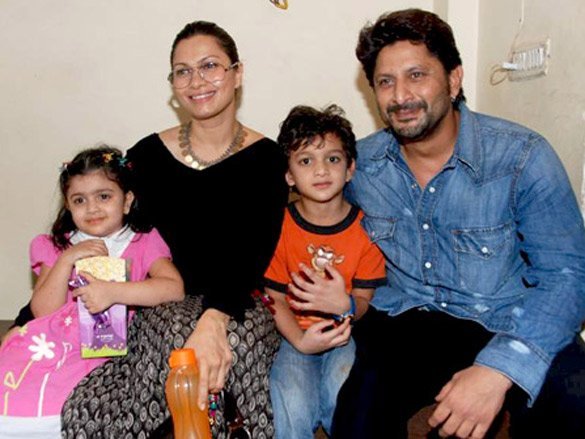 5. Zeke Zidaan and Zene Zoe: Trust former VJ Maria Goretti and actor Arshad Warsi to choose unusual names for their children. They didn't want any religious connotations and so, decided to go for alliterative names. Their sons name Zeke Zidaan means shooting star in Aramaic and their daughter is Zene Zoe it means beautiful in an African language.
6. Shiloh: Angelina Jolie and Brad Pitt named their first-born Shiloh Jolie Pitt. The name is Hebrew in origin. Last year, Jolie opened the Shiloh Wildlife Sanctuary in Namibia, the country of her daughters birth.
7. Haroon: Talented actors Konkona Sen Sharma and Ranvir Shorey were influenced by Salman Rushdie book, Haroun and the Sea of Stories, and decided to call their son Haroon. The name means hope in Sanskrit and protector or chief in Arabic.
8. Azad: Do you know that versatile actor Aamir Khan and his producer-director wife Kiran Rao named their son after freedom fighter Maulana Azad? Incidentally, the famous freedom fighter was Aamir's great grand-uncle. So, their son is Azad Rao Khan and Azad, of course, means free or liberated.
9. Sydney: West Indies cricket icon Brian Lara named his daughter Sydney. This is because Lara scored his first Test century in the Australia's capital city.
10. Brooklyn: Adashing photographer himself, Brooklyn Beckham, David and Victoria Beckhams first-born, was conceived in the New York suburb of the same name. Former Spice girl Victoria has said that she has always liked Brooklyn as a place. She says, It is very multi-cultural, very grounded.
11. Apple: When Chris Martin and Gwyneth Paltrow were together, they named their daughter Apple. A good way to teach alphabets to your kids! But why did the couple choose such an unusual name? On a talk show, Paltrow explained their thinking like this: Apples are so sweet, wholesome and biblical. I just thought it sounded so lovely and clean.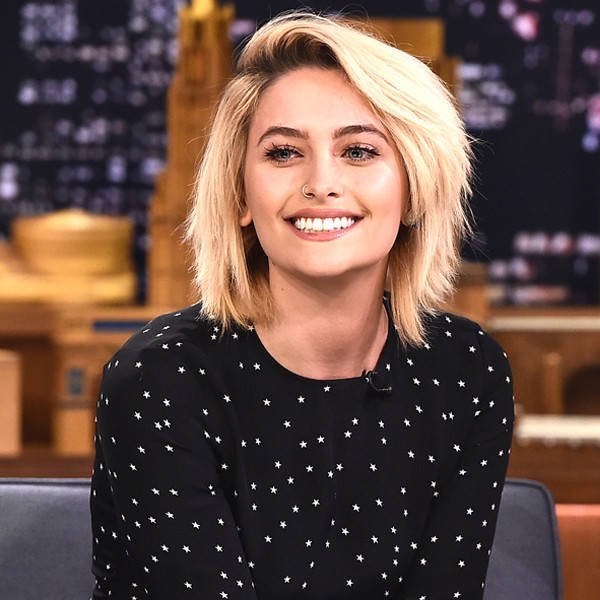 12. Prince, Paris and Blanket: When the King of Pop Michael Jackson had children, he named them after him each of his three children is named Michael. His firstborn Prince is actually Michael Joseph Jackson Jr and, his daughter Paris, is in reality, Paris-Michael Katherine Jackson. His youngest, known as Blanket, is actually Prince Michael Jackson II.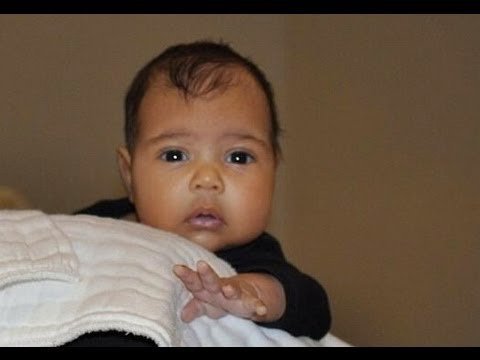 13. North West, Saint, Chicago: Kim Kardashian is always a trendsetter, so all eyes were on her and rapper Kanye West when they became parents. Their children are named North West, Saint and Chicago. Their only son Chicago is named after the city Kanye grew up in. According to Kim, their first-born daughter is so named because North is their highest point together. Similarly, the couple chose Saint for their second daughter because they consider the baby a blessing.
14. India Rose: Hollywood hottie Chris Hemsworth and Elsa Pataky named their daughter India Rose. As Chris later explained, It was just a name both of us liked. I always kind of liked Indie or Indiana for a boy, and she (Elsa) liked India. It just seemed to fit.
15. Tennessee: Actress Reese Witherspoon and Jim Toth named their son Tennessee. As the Oscar-winning actress was born and raised in Nashville, Tennessee, it is a tribute to her Southern roots.
16. Ireland: Now a top-notch model, Ireland Eliesse is the daughter of now-divorced pair Alec Baldwin and Kim Basinger. She was named after the beautiful country of Ireland. Baldwin once joked that just like the country, his daughter Ireland is beautiful but cannot manage her finances.
17. River Rocket, Daisy Boo, Buddy Bear, Poppy Honey, Petal Blossom: Celebrity chef and famous TV personality Jamie Oliver will win any unusual baby names contest hands down! He and his wife Jools named their youngest child River Rocket while his older siblings are Daisy Boo, Buddy Bear, Poppy Honey and Petal Blossom. The boys names are alliterative Buddy Bear and River Rocket; while the girls names are flower-based Daisy, Poppy and Petal.
18. Misha and Zain: When Bollywood star Shahid Kapoor and his wife Mira Rajput welcomed their first child, they named her Misha Kapoor, a combination of papa and mummys names. The name is said to be Russian in origin and means God-like. Shahids mom Neelima Azeem chose Zain for their second child, a baby boy.
19. Viaan: When Shilpa Shetty and Raj Kundra welcomed their baby boy, they chose Viaan, which means full of life and energy.
20. Blue Ivy, Sir and Rumi: Pop star Beyonce and rapper Jay Z not only gave their daughter an unusual name but also wanted to copyright it. Unfortunately, they couldn't. Their daughters name is Blue Ivy Carter. Their twins are Sir and Rumi Carter.
Celebrities often choose unusual and different names for their children. And this, naturally, makes news! But sometimes, just like the Indonesian couple, events and incidents too can have a huge influence on parents when it comes to naming their children. So, have you thought of an offbeat name yet, for your baby?