Valentine's Day: Activities to teach love to children and celebrate it with your family
Arun Sharma
5 Mins Read
Valentine's Day is associated with romance, but it can also be a day to express love and affection towards family members, and reinforce human values. Interested to know how? Read on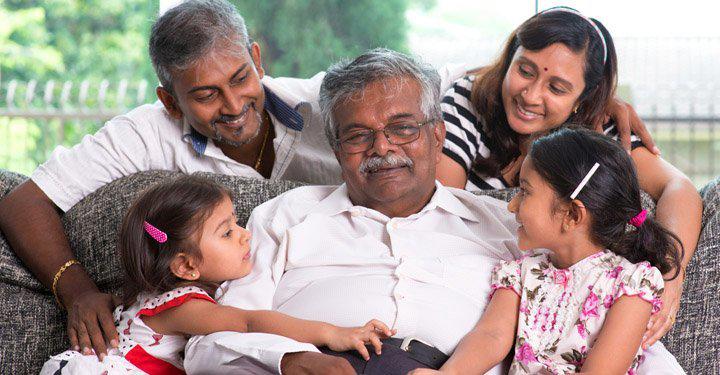 Celebrating Valentine's Day has now become a universal tradition, which transcends the boundaries of faiths and cultures. The day is usually associated with romance in most countries of the world. However, in some, it is not just about expressing love towards our significant other. For example, in Estonia and Finland, Valentine's Day is also an occasion to celebrate friendship. In Slovenia, the day marks the beginning of starting work in the fields.
As a parent, you can also give Valentine's Day a different spin by taking your cue from the way Valentine's Day is celebrated in the countries mentioned above. You can consider Valentine's Day as an occasion to bond as a family and reinforce to your children some age-old human values.
Here are some of the things you and your family members can do to observe Valentine's Day in a special way.
Evoke the spirit: Begin the day by involving your family members in arousing the spirit of Valentine's Day. Encourage them to decorate the house with streamers and heart-shaped objects of white and red color. Ask children to get creative and come up with their own hand-drawn paintings or banners reflecting the spirit of Valentine's Day.
Express love and affection: Valentine's Day can be an occasion for children to express their love to their grandparents and their siblings. You can encourage your child to make special Valentine's Day cards for her grandparents and siblings or write them a letter expressing her love and affection or give them her own hand-made greeting cards. Remember, nothing can beat the personal touch.
Share a meal: The importance of family mealtimes in establishing healthy eating habits and bonding together has been emphasized time and again. Involve everyone in preparing something special and enjoy the Valentine's Day lunch together.
Entertain without technology: Shut down the attention-seeking gadgets and travel back to good ol' days when every second spent together as a family was quality time. After a hearty lunch, sit together and share with your children some of your childhood memories with your children, tell/read them a story, or play some board games. Create some precious memories that your children will treasure throughout their life.
Strike a chord: According to legend, St Valentine touched many lives during his lifetime. You can also make Valentine's Day an occasion to make a difference in the lives of those who aren't as fortunate as you are. With your family, visit an orphanage or an elderly home and encourage your children to spread the message of love and togetherness.
Show some kindness: While you go around with your family showering love and affection, don't forget your four-legged friends. Visit an animal shelter or a welfare home and adopt a pet. Remember, even animals seek and appreciate love and kindness.
Enjoy family time: While couples around the world go out for a date, you can also go out for a family date. Dress up children in Valentine's Day-themed costumes and, along with grandparents, drive around the city or go for a movie or for a family dinner. While it may not be a grand celebration, it would certainly be one of those perfect moments all of you would cherish.
Repair old bridges and build new ones: With busy schedules not leaving much time for socialization, occasions like Valentine's Day provide the perfect opportunity to catch up with long-lost friends. You can also invite those in your neighborhood with whom you are not well acquainted for a get-together at your place and expand your circle of friends.
Shine the light: Like the flame which illuminates even the darkest corners, be that someone who cheers up the lives of those who aren't so privileged. Buy some presents for those who play an important role in your life yet never figure on your list of notables like your household help, the watchman, and the newspaper boy.
Make a promise: After putting your children to bed with a good night kiss, but before drawing the curtains down on an eventful day, together with your spouse, make a resolution to celebrate every Valentine's Day as a family day. For, love and joys shared together are remembered forever.
Activities to teach love to children
While Valentine's Day is all about spreading love and cheer, the importance of love stays the same throughout every moment of our lives. Here are some simple activities that your children, along with their peers, can do to instill in themselves the importance of love.
A 2-minute speech on love: During weekends, encourage your children to give a 2-minute speech on the importance of love, how it affects them and how they would show their love to others.
Take out a love parade: With news of hate crimes becoming common, taking out a parade with banners expressing love would surely help children overcome the divide.
Make a craft book: Encourage your child to make a scrapbook of pictures showing various ways he would show his love towards members of his family and others.
'No hurtful words' day: There are moments every day when we all feel annoyed and say harsh words. Ask your children to designate a day of a week when they won't show their anger and deal patiently with anyone or anything that annoys them.
Tell a story: Ask your child to come up with his own story which ends with the moral 'Love each other'. Along with encouraging him to show love, it would also increase his creativity.
Valentine's Day is the perfect opportunity to spread the message of love and affection. While we have suggested a few ways to bond together as a family, nothing stops you from coming up with your own novel ideas.