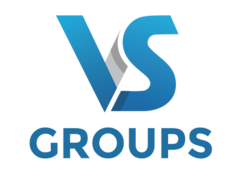 V S International PreSchool
Welcome to V S International Pre-School an unit of V S Educational Trust Bangalore, best education services provider in the Pre-School sector. All our Preschools are well-equipped with concept rooms, learning aids and educational toys suitable for different age groups. VS International pre-school aims to give children perfect balance of learning and play. We provide a safe, nurturing environment where children learn, grow and thrive. Our knowledge based curriculum prepares children for kindergarten and beyond by developing important academic, social and emotional skills. Our teachers help each child discover a fascinating world of play and learning. We invite you to come visit us at our pre-school to discuss your child's educational needs, and how our school can meet them.
Address
No:55, 3rd Sector, HSR Layout, Near Govt. High School, Hsr Layout, Bangalore, Pincode:560068, Karnataka.
Features
Arts & Crafts, Chess, Dance, Drawing & Painting, Games, Music, Sports, Storytelling, Tuition

After School, Before School

Before & After School Care, Indoor Play Area, Library, Multi-purpose Hall, Outdoor Play Area

Co-Ed

English, Regional Languages

Play-way Schools

Arts & Crafts, Dance, Drawing & Painting, Games, Music

info@vsgroups.org

www.vsgroup.org

School Bus, School Van
Working hours
8.30 am to 7.30 pm

8.30 am to 7.30 pm

8.30 am to 7.30 pm

8.30 am to 7.30 pm

8.30 am to 7.30 pm

8 am to 12 pm

Holiday/closed
Related Listings