FEATURED
10 Things You Never Knew About Mother's Day
Leena Ghosh
7 Mins Read
Leena Ghosh
Follow
Written For ParentCircle Website new design update
On Mother's Day, we give you some interesting trivia on how this day came into being and what makes it so special.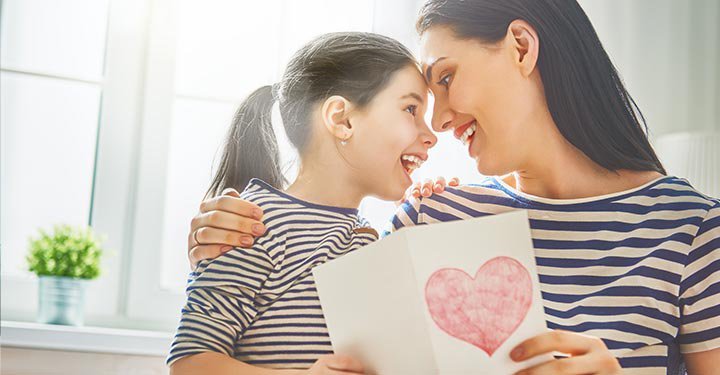 "Gods could not be everywhere, and therefore He made mothers" - Rudyard Kipling
No truer sentence has ever been spoken. The earliest memories of a child are usually that of his mother. From a nurturer to a friend, a mother makes this journey seamlessly for her children; putting their needs before her, every time. Though one day is not enough to celebrate the true value of a mother's presence in a child's life, every second Sunday of May is celebrated as Mother's Day all over the world.
Also read: 30 Beautiful Mother's Day Quotes To Tell Your Mom How Much You Love Her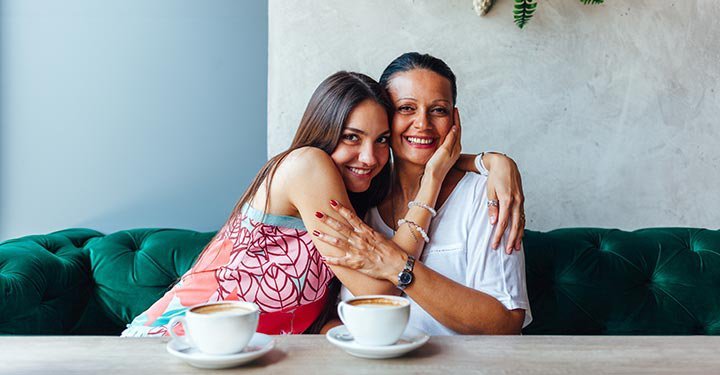 To celebrate all those big and small sacrifices your mother made for you, why not indulge her a little with some Mother's Day treat? But before that read about some interesting facts and trivia about the day. Do read these to your child as well.
Childless activist: The activist Anna Jarvis, who campaigned for Mother's Day, never had children herself. She first organised Mother's Day celebrations in May 1908 to honour the death anniversary of her mother, Ann Reeves. Later, however, with the rampant commercialisation of Mother's Day, Anna called for the abolition of the holiday, as she believed it undermined the importance of the day. She spent the rest of her life fighting to end the special day celebrations.
Carnations for your mom: Carnations, traditionally, were the chosen flowers to be given to mothers on this special day. A red carnation was for a mother who lived and a white carnation for a mother who had passed away.
Various dates for celebrating but one sentiment: Many countries across the world celebrate Mother's Day in their unique ways and not necessarily on the second Sunday of every May. For example, in Thailand, parades are held in the honour of mothers and they are given jasmine flowers as gifts. In Russia, Mother's Day is officially celebrated on the last Sunday in November.

End of the war effort to celebrate the day: The idea for Mother's Day was originally suggested by a female poet who wrote the lyrics to 'The Battle Hymn of the Republic'. Writer Julia Ward proposed in 1870 that a day be set aside to honour mothers to promote the idea of peace and protest the war. This suggestion came after the historical Civil War ended, and she organised events in Boston to celebrate mothers. However, nothing came of her efforts.
For mothers who need help: In Sweden, people sell plastic flowers on Mother's Day to raise money for mothers and children in need.
Homecoming: In the 1700s, people in the UK celebrated 'Mothering Sunday', which used to fall on the fourth Sunday of Lent. On this day, folks who had moved away from home for various reasons would return to attend their original church. Even today, some churches in England give daffodils to the children as a gift for their mothers. According to tradition, on this Sunday, girls also bake a fruitcake for their moms.
Celebrating Goddess Rhea: While the concept of a Mother's Day is comparatively new, mothers have been celebrated and worshipped since time immemorial. According to legends, the Greeks used to honour mothers through spring festivals. During this festival, they celebrated Goddess Rhea who was considered to be the mother of many gods.
To express love for mothers publicly: The then US President, Woodrow Wilson officially declared the second Sunday of May as Mother's Day. This took a lot of persuasion from an activist called Anna M Jarvis. After the declaration, President Wilson said that this day would be an opportunity for everyone to "(publicly express) our love and reverence for the mothers of our country."
Grand Celebration in Mexico with a mariachi band: Mexico celebrates Mother's Day on May 10 every year in a grand way. The day is called Dia de las Madres and is one of the most important holidays for the Mexicans. Families often book a mariachi (a style of music and musical group performance) band, months in advance, to serenade mothers with a traditional song on the morning of Mother's Day.

Cards for mothers: To cash on the sentiments for mothers, from early 1920, Hallmarks and other companies started selling Mother's Day cards. However, it came under heavy criticism from the activist Anna Jarvis as she felt it is a commercialisation of the cause and people should honour their mothers with hand-written notes instead of buying pre-made cards and gifts.

Teach your child to celebrate every day as Mother's Day by honouring her and paying attention to her needs, while she takes care of the entire family.

Join our Circles to share, discuss and learn from fellow parents and experts!
Looking for expert tips and interesting articles on parenting? Subscribe now to our magazine. Connect with us on Facebook | Twitter | Instagram | YouTube

We're back with the 2021 edition of the #GadgetFreeHour! So, take the pledge to switch off all gadgets and spend time with family on Nov 20, 2021 between 7:30 PM to 8:30 PM Pledge Now