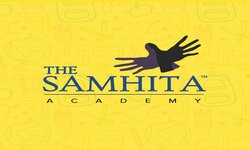 The Samhita Academy Campus 2
In a world we cannot predict, where the jobs that our children will hold tomorrow probably does not exist today, we hope to nurture independent thinkers and self-directed learners who are not looking to be given solutions. We also believe our Future Leaders coming from different sections of society will be role models to future generations with a strong moral compass of values and ethics. They will be able to balance the common material markers of success with a desire to use their education to serve others and be socially and environmentally responsible citizens. This is our vision for our students and the ultimate fruits of our endeavour here at TSA.
Website
thesamhitaacademy.com/
Address
No. 47/3, Hullukasavanahalli Village, Bannerghatta Road, -, Hullakasavanahalli, Bangalore, Pincode:560083, Karnataka.
Features
Working hours
8.30 am to 3 pm

8.30 am to 3 pm

8.30 am to 3 pm

8.30 am to 3 pm

8.30 am to 3 pm

8.30 am to 3 pm

Holiday/closed
Related Listings