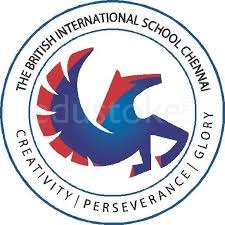 The British International School
The British International School Chennai ('TBISC') was founded in the year 2005 with the aim of providing an international standard of education, from Nursery to Year 12 ('A' Level), following the British curriculum. TBISC is an Independent International Educational Centre recognized by the Board of London Examinations, United Kingdom as a Registered Participating Institution Centre with Edexcel International for Primary, Lower Secondary, IGCSE, GCE and IAL examinations. TBISC has received accreditation from Edexcel International and as a Registered Participating Centre, TBISC's centre no. is 93168. TBISC's motto is 'Motivators first. Educators next. ' In keeping with this, learning is investigative and creative, giving children every opportunity to develop academically, physically and artistically with a sense of respect and strong set of values. TBISC has well experienced teachers with a student-teacher ratio of 7: 1, who are up to date with current thinking and practice. TBISC's mission is to:Provide international education in Chennai. Develop and encourage creativity and exploration among students in all areas of the curriculum. Encourage student excellence. Encourage children to take responsibility for their own learning, through asking questions and finding answers, setting goals, self-testing and assessment. Develop a sense of personal and social responsibility among students. To meet the aspirations of the students, TBISC has been introducing new subjects from time to time. Recently, TBISC introduced subjects such as 'Statistics' and 'English as a Second Language'. TBISC offers admissions throughout the year to facilitate expats and parents who relocate mid-year. With students from 14 (fourteen) different nationalities, TBISC provides a highly customised environment tailored to suit each student's requirements and needs, and ensures that adequate support is provided to make the child feel comfortable and transform into a confident learner. TBISC has qualified, trained and vibrant teachers who speak several languages such as Japanese, French, German, Hindi, Tamil, Malayalam, Bengali, Telugu, Kannada and English. TBISC intentionally maintains its strength at an average of 100 to ensure that quality learning and individual attention is given to each and every student. Each child is nurtured and given the requisite support such as immersion programs, bridging courses and support English language classes for non-English speaking students to ensure that the child gets the required individual attention. Being a small school, TBISC is able to guarantee such care and is able to accommodate each student's requirements based on their learning capability. Flexibility and unique subject combination is a distinguishing factor since TBISC does not have any pre-set subject combinations thereby providing students the choice to study the subjects of their interest and choosing. TBISC adopts highly innovative styles of teaching and has periodically introduced and held several programs to aid holistic learning such as 'Exploratory Week' and 'Enrichment Programs'.
Website
www.britishschool.co.in/
Address
No. 2/628, Sultan Ahmed Street, East Coast Road, -, Neelankarai, Chennai, Pincode:600115, Tamil Nadu.
Features
Arts & Crafts, Dance, Drawing & Painting, Field Trips, Games, Music, Others, Sports, Storytelling, Tuition

All Day

Indoor Play Area, Outdoor Play Area

All Meals

Co-Ed

English, Hindi, Regional Languages

20

Play-way Schools

Arts & Crafts, Dance, Drawing & Painting, Field Trips, Games, Music, Sand Play

School Bus, School Van
Working hours
9 am to 4.30 pm

9 am to 4.30 pm

9 am to 4.30 pm

9 am to 4.30 pm

9 am to 4.30 pm

Holiday/closed

Holiday/closed
Related Listings