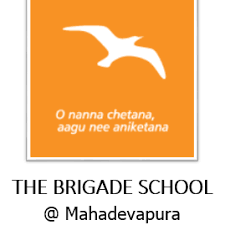 The Bridge School
The Bridge School provides high quality academic and social experiences that encompass a broad range of knowledge, skills and abilities across all subject areas with concurrent emphasis on supporting students' use of assistive technologies, development of communicative competence with augmentative and alternative communication (AAC) systems, and attainment of self-determination skills. Using research as a resource to guide our practices, we adapt, customize, implement and document intervention approaches, curricular activities, and instructional supports and strategies that best address the needs of our students in The Bridge School context and beyond.
Website
www.bridgeschool.org/
Address
9, 4th Cross Road, Whitefield Road, -, Whitefield, Bangalore, Pincode:560048, Karnataka.
Features
Arts & Crafts, Dance, Drawing & Painting, Field Trips, Games, Music, Sports, Storytelling, Tuition

All Day

Indoor Play Area, Outdoor Play Area

Co-Ed

English, Hindi, Regional Languages

Play-way Schools

Arts & Crafts, Dance, Drawing & Painting, Field Trips, Games, Music, Sand Play

School Bus, School Van
Working hours
8.30 am to 3.30 pm

8.30 am to 3.30 pm

8.30 am to 3.30 pm

8.30 am to 3.30 pm

8.30 am to 3.30 pm

8.30 am to 3.30 pm

Holiday/closed
Related Listings