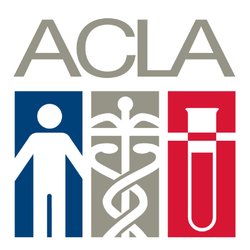 The American Clinical Laboratories
The American Clinical Laboratory Association (ACLA) is a not-for-profit organization created in 1971 which offers members the benefits of representation, education, information and research. Its primary purpose is to: Advocate for laws and regulations recognizing the essential role that laboratory services play in delivering cost-effective health care;Encourage the highest standards of quality, service and ethical conduct among its members; and. Promote public awareness about the value of laboratory services in preventing illness, diagnosing disease, and monitoring medical treatment. Our member companies participate directly with ACLA by designating individuals to represent them on a number of advisory committees designed to deal with a variety of issues of ongoing importance to the clinical laboratories.
Address
G-A, Ground Floor, Arunachala Apartment No. 24, Mahatma Gandhi Road, Subramaniam Colony, -, Thiruvanmiyur, Chennai, Pincode:600041, Tamil Nadu.
Working hours
7 am to 8.30 pm

7 am to 8.30 pm

7 am to 8.30 pm

7 am to 8.30 pm

7 am to 8.30 pm

7 am to 8.30 pm

7 am to 1 pm
Related Listings