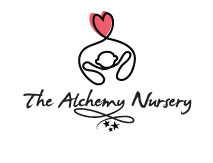 The Alchemy Nursery
The Alchemy Nursery is the magic school, where we nurture your child's innate potential- a unique place to mould your child in the early years. The name Alchemy suggests we turn base metals into gold. and that's exactly what we do with your children here at The Alchemy Nursery.  We understand that the formative years are the most critical for any child and hence the Alchemy Nursery  is dedicated to providing Love,  care, warmth and learning, all  in a fun-filled, safe and a hygienic environment. At the Alchemy Nursery we are wonder light workers. we sprinkle fairy dust in the hearts of your children and let the mind's sapling grow. You know it's called nursery for a reason. We are gardeners of beautiful souls.  .
Website
www.thealchemynursery.com
Address
308-313, The Arcade, Whitefield Road, Brigade Metropolis , -, Mahadevapura, Bangalore, Pincode:560048, Karnataka.
Features
Working hours
8.30 am to 3 pm

8.30 am to 3 pm

8.30 am to 3 pm

8.30 am to 3 pm

8.30 am to 3 pm

8.30 am to 3 pm

Holiday/closed
Related Listings