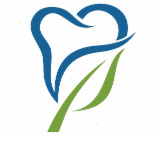 Sweet Smiles Dental Clinic
Sweet Smiles Dental Clinic and Implant Centre is a dream conceived by me in 2003 with a desire to provide quality dental care with warmth and empathy. . !! We believe in transforming smiles and improving confidence. . We maintain absolute hygiene and sterilization to give a safe environment for the patients. Our patients vouch for us and they are like a family to us. . We specialize in Aesthetic dentistry like whitening, veneers, etc, Root canal treatments, gum treatments, correction of smiles, orthodontic treatment, all kinds of extractions, minor surgical procedures and many more!! We also deal with skin treatments! Walk in for an experience and walk out with a new you!!! Our motto is patients first.
Website
www.sweetsmiles.in/
Address
Office No. 105, Turning Point 2, Opposite Rosary School, Viman Nagar, Pune, Pincode:411014, Maharashtra.
Working hours
10 am to 1.30 pm - 4.30 pm to 8.30 pm

10 am to 1.30 pm - 4.30 pm to 8.30 pm

10 am to 1.30 pm - 4.30 pm to 8.30 pm

10 am to 1.30 pm - 4.30 pm to 8.30 pm

10 am to 1.30 pm - 4.30 pm to 8.30 pm

10 am to 1.30 pm - 4.30 pm to 8.30 pm

Holiday/closed
Related Listings