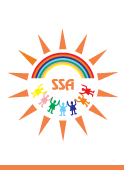 Srishti Special School
Shristi Special Academy is a non-profit organisation established by three special educators. Through education and training, the academy helps train and develops skills in persons with disabilities – including Autism Spectrum Disorders, Intellectual Disabilities, Cerebral Palsy, and Multiple Disabilities. At Shristi, we work to enable the overall development and rehabilitation of children using a scientifically designed and child-centric curriculum. Our essence lies in 'creation' (Shristi stands for creation in Hindi) of a holistic approach that is aimed at overall development — mental, physical, and emotional. This is enabled through various forms of intervention from rehabilitation training and nutrition to medical screening and treatment to all individuals irrespective of their age or social status. In addition, we also conduct parent empowerment and counselling sessions where parents interact with leading professionals from different fields (nutritionists, counsellors, Neurologists, Paediatricians and leading and experienced professionals in this field). Shristi also networks with government departments to secure benefits for persons with disabilities; and takes pride in providing consulting support in our areas of work, to other organisations in need of the same.
Website
www.shristispecialacademy.com/
Address
No. B-4, J. J. Nagar, Valayapathy Salai, -, Koyambedu, Chennai, Pincode:600037, Tamil Nadu.
Features
Working hours
9 am to 3.30 pm

9 am to 3.30 pm

9 am to 3.30 pm

9 am to 3.30 pm

9 am to 3.30 pm

Holiday/closed

Holiday/closed
Related Listings