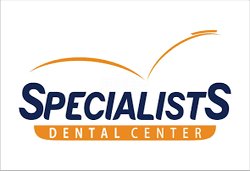 Specialists Dental Center
In the year 2002. The Specialists Dental and Implant center started with the prime objective of providing the global standard of dental care to our society. The commitment of treating each patient with the best possible treatment by most experienced specialists in the infection-free sterile clinical condition has been the motto for the last 18 years. The objective of Every patient who seeks treatment during the suffering should be given the best possible remedy which any person gets in most developed countries has been the primary aim of the specialist dental center. The specialist's team Spearheaded by Prof. Raghu Narayan, who is an academician and Specialized in Endodontics and Implantology has worked tremendously in the field of Root canal treatments, Implants, and Aesthetic dentistry along with his wife Dr. Shwetha Narayan who has trained herself in University of Florida, University at Buffalo and The university of Spain in the field of Endodontics and orthodontics. Specialists Dental and Implant Center has been serving the society since two decades and proudly claim that so far we have helped 28000 patients to have a better smile and oral health augmenting overall health through our FIVE speciality centers across Bangalore. Clinical Director Dr. Raghu Narayan, Professor, Academician with two decades of clinical experience. Dr. Raghu Narayan and Dr. Shwetha Narayan have strived to get the international standard of care for Bangaloreans by continuously Keeping updated with most advanced treatment modalities, and with most advanced equipment and uncompromised sterilization protocols. Dr. Narayan has the so completed 11000 root canal treatments in last 15 years and among colleagues, he is also known as a most preferred dentist by the dentists as he has treated more than 300 dentists across India for their dental problems. THE SPECIALISTS DENTAL & IMPLANT CENTER TEAM OF SPECIALISTS who are Academically oriented and clinically experienced specialists to deliver the best treatments to the trusted patients. This is a reason for two decades of successful dental practice in Bangalore.
Website
www.specialistsdentalcenter.com/
Address
3125, Double Road, Indira Nagar 2nd Stage, ESI Hospital, Indiranagar, Bangalore, Pincode:560038, Karnataka.
Working hours
9 am to 9 pm

9 am to 9 pm

9 am to 9 pm

9 am to 9 pm

9 am to 9 pm

9 am to 9 pm

Holiday/closed
Related Listings