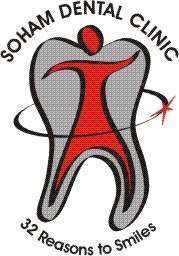 Soham Dental Clinic and Implant Center
Soham Dental Clinic & Implant Center is located at a residential area of Sun City Area, Sinhgad Road since 2008 Our Mission "Deliver international standard professional dental care in a pleasant and friendly environment by utilizing the latest in dental technology for painless and comfortable treatment by our team of highly trained dental specialists. " Quality Dental Treatment– Soham Dental Clinic & Implant Center provide patient care of the highest quality by maintaining hygiene of the utmost standard ensuring treatment which is a totally stress free experience. Experienced Dental Surgeons– Our team of eminent Dental Surgeons uses the latest technology equipment' for pain relief thus making us the 'Go To' Dental Clinic & Implant Center.
Address
No. 19, Sun Empire, Sun City Road, Sun City, -, Anand Nagar, Pune, Pincode:411051, Maharashtra.
Working hours
9.30 am to 1.30 pm - 5 pm to 9.30 pm

9.30 am to 1.30 pm - 5 pm to 9.30 pm

9.30 am to 1.30 pm - 5 pm to 9.30 pm

9.30 am to 1.30 pm - 5 pm to 9.30 pm

9.30 am to 1.30 pm - 5 pm to 9.30 pm

9.30 am to 1.30 pm - 5 pm to 9.30 pm

Holiday/closed
Related Listings