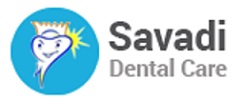 Savadi Dental Care
One among the most popular dentists in the city is Dr. Ravi Savadi (savadi Dental Care) in Jayanagar 5th Block, Bangalore. Understanding that tooth related issues can be scary for many, this dentist has a very calm approach when treating patients which helps keep them calm. The dental facility stands located in Jayanagar 5th Block which makes it hassle-free for people from near and far alike to visit and consult the dentist. It occupies a strategic location at 38th Cross, 9th Main, 5th Block, Near Telephone Exchange which makes it easy to locate the dentist's centre. The doctor holds specialization in Dentist|~|Prosthodontist. With an experience of 8 years in dentistry, the doctor is well suited to look into various dental complications. The dentist is a revered member of Indian Dental Association, Indian Prosthodontic Society, Indian Society of Oral Implantologist which speaks highly of the doctor's credibility. Dr. Ravindra Savadi has been practicing dentistry for more than 25 years now. He is a favourite amongst his patients for his dedication, sincerity and honesty. He completed his BDS in 1990 and MDS in Prosthodontics in 1994 from Government Dental College, Bangalore. He has been a teacher in Prosthodontics for over 20yrs during which he has trained both Under graduates and Post Graduates, of which, he headed the Department of Prosthodontics for 10 years. He is well respected as an Academician and is known to be an excellent clinician. During his teaching days, he has been a UG and PG examiner in various universities all over the country. He has also been an Inspector of the Dental Council of India. He has been a member of the Post Graduate Board of Studies of Rajiv Gandhi University of Health Sciences. He has currently taken a sabbatical from teaching to focus on his private practice. He has been a past Editor-in-Chief of the Prestigious Journal of Indian Prosthodontic Society, which is a flagship of the national body, the Indian Prosthodontic Society. He has also been the President of the Indian Dental Association, Bangalore branch and IDA, Karnataka State branch. He is currently the President of the Bangalore branch of The Indian Prosthodontic Society and Hon. Secretary of the Indian Board of Prosthodontics. He has been awarded with the S. Ramachandra Oration award by IDA Karnataka State branch. He is a clinician par excellence. He is always complimented by his patients for his soft hands and gentle treatment. The most intricate of dental treatments are done with care and ease.
Website
www.savadidentalcare.com/
Address
1st Floor, 296/D, 38th Cross, 9th Main, 5th Block, Telephone Exchange, Jayanagar, Bangalore, Pincode:560041, Karnataka.
Working hours
10 am to 8 pm - 2 pm to 5 pm

10 am to 8 pm - 2 pm to 5 pm

10 am to 8 pm - 2 pm to 5 pm

10 am to 8 pm - 2 pm to 5 pm

10 am to 8 pm - 2 pm to 5 pm

10 am to 8 pm - 2 pm to 5 pm

Holiday/closed
Related Listings