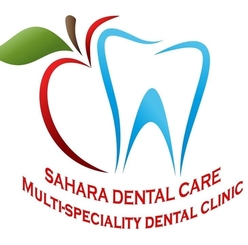 Sahara The Dental N Maxillofacial Clinic
Welcome to Dr. Malu's Dental & Maxillofacial Clinic. Our team of experts and supportive staff believes in providing care which is personalized to each patient's unique needs. Highly skilled, experienced and specialist by training Dr. Ankit Malu(Oral & Maxillofacial Consultant) and Dr. Reshma Malu strive to offer best & consistent patient care services. Some of our treatments and procedures include Oral & Maxillofacial Surgery, Pediatric Dentistry, Wisdom Tooth Surgery, Implant Dentistry, Dental Implants, Root canal, Crowns and Bridges and Teeth Whitening.
Address
Shop No.11, 2129, Sardar Vallabhai Patel Road, New Modikhana, Kalpatru Apartments, Sadar Bazaar, Pune, Pincode:411001, Maharashtra.
Working hours
10 am to 8 pm - 1 pm to 5 pm

10 am to 8 pm - 1 pm to 5 pm

10 am to 8 pm - 1 pm to 5 pm

10 am to 8 pm - 1 pm to 5 pm

10 am to 8 pm - 1 pm to 5 pm

10 am to 8 pm - 1 pm to 5 pm

Holiday/closed
Related Listings