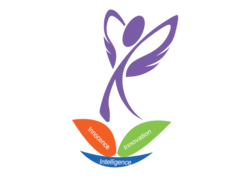 Riju International Preschool
RIJU – meaning "Innocence" – has at its helm V R Radhika, as the Director with a decade of teaching experience in the field of tertiary education – Engineering College. Interacting with the developing technical minds in Colleges made her yearn to "catch them young" and start moulding minds right at the foundation level. So here she is, at RIJU, waiting to create beautiful young minds, that can capably, shoulder the responsibility of the dawning future. A two year analysis and research into the plethora of concepts, methods and activities in the realm of play school and pre –school, revealed the existing palpable need to develop the inherent skills that lay latent, unexplored and untapped, in every young mind in the present day society. This propelled the Director to create an amalgam of the best of play and pre – school concepts and practices and the glorious result is what is now being presented to you and your child – RIJU ! NOT FOUND.
Website
rijupreschool.org/
Address
No. 6/11, 20th Street, Tansi Nagar, -, Velachery, Chennai, Pincode:600042, Tamil Nadu.
Features
Math, Phonics Skills, Science

Working hours

10 am to 4 pm

10 am to 4 pm

10 am to 4 pm

10 am to 4 pm

10 am to 4 pm

10 am to 4 pm

Holiday/closed
Related Listings